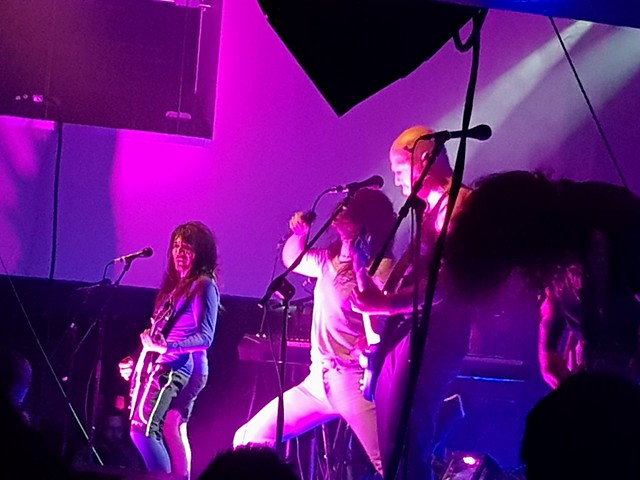 Andrew WK – Cardiff, Y Plas (13/04/18)
17th April 2018
0
By
Gavin Griffiths
"When it's time to party we will party hard"…a declaration of intent to rock the fuck out, as championed by our party commander-in-chief ANDREW WK…the definitive battle cry of impending partying and imminent joy. Yes it's been a long time since we've been all bloody-nosed and effervescent in the name of rock 'n' roll but all that changed this year as Andrew released his first new album in nearly ten years! "You're Not Alone" saw Andrew consolidate all of his party philosophies into one solid motivational album and Friday 13th April, 2018, saw him and his full band embark on a full UK tour, promoting the record and preaching the good word of the party to the masses. All About The Rock had the pleasure of being invited to party in Cardiff on night one…did I mention there was a party?
There's a little bit of confusion for some fans early on in the day as there has been a slight change of venue; tonight's show was advertised for the Great Hall but it turns out it's been moved to Y Plas…luckily however both venues are part of the same building so it's far from a hindrance. Some may suggest that downsizing is a negative thing but here it just means we're getting a more intimate party! The initial queue isn't a long one which means there's opportunity to hit the bar quickly AND get a good spot for tonight's support, which is just the one band by the name of YONAKA [8]. The Brighton-based 4-piece (Consisting of vocalist Theresa Jarvis, guitarist George Edwards, bassist Alex Crosby and drummer Robert Mason) waste no time getting into the swing of things in the early evening, with their sultry yet, swagger filled alternative pop. Best described as a combination of VUKOVI and JESSIE J, they entertain the crowd with tracks off their recent EP "Heavy" such as the infectious opener "Bubblegum" and hook-laden "Gods & Lovers"…Theresa has an incredible voice and is full of confidence and this is band that can go places; a brilliant start to the night.
Following that then, the crowd are of course pumped up and motivated for the main attraction; a solid dose of unashamed partying of the highest caliber, as ANDREW WK [9] hits the stage with his full band…some people in the crowd are cos playing as Andrew themselves, clad all in white with fake bloody noses which has to be admired, but everyone is here for an equally good time. Opening up with a double-header of new material, we get "Music Is Worth Living For" and "Ever Again" back-to-back, both of which going down an absolute treat, sounding even better on the live stage. Andrew himself is full of energy, pumping his fists triumphantly in between spells playing his keyboard and even his infamous pizza guitar makes an appearance, but as the set goes on it's the classics that people truly go crazy over…"She Is Beautiful" and "Ready To Die" provide thunderous crowd sing-along moments, while "Party Till' You Puke" whips the crowd into a frenzy, but it's of course the finale of "Party Hard" that ends proceedings on a rapturous applause. It may have been a while since he's toured over here but he's by no means rusty, if anything the new album has given Andrew a new lease of life and I guess you could say he's more party than ever! Music really is worth living for, and Andrew may very well be an elixir of life.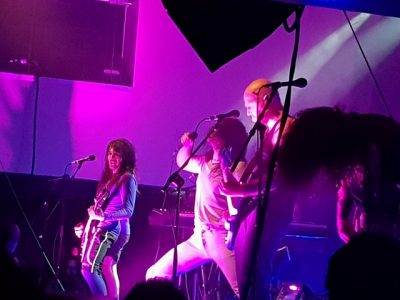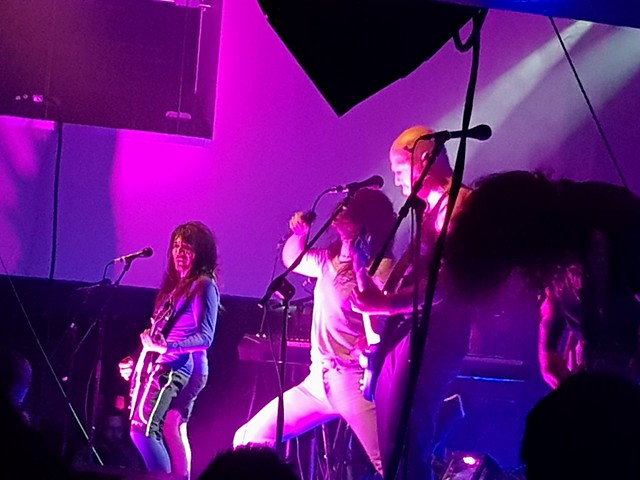 For all things Andrew W.K. click HERE
How useful was this post?
Click on a thumb to rate it!
Average rating 0 / 5. Vote count: 0
No votes so far! Be the first to rate this post.
Related
About the author
Gavin Griffiths AKA GavTheGothicChav 31 Based In South Wales Favourite Bands: HIM, The 69 Eyes, Paradise Lost, CKY, Rise Against, Alkaline Trio, Type-O-Negative, Turbonegro, Depeche Mode... Enjoys: Pizza, Jack Daniel's, Comedy Roasts, WWE, Horror Movies, Sloths, Panda's, Eurovision Dislikes: The Concept Of Being "Offended", Hype, Instrumental Tracks, Interludes, Overly Long Tracks