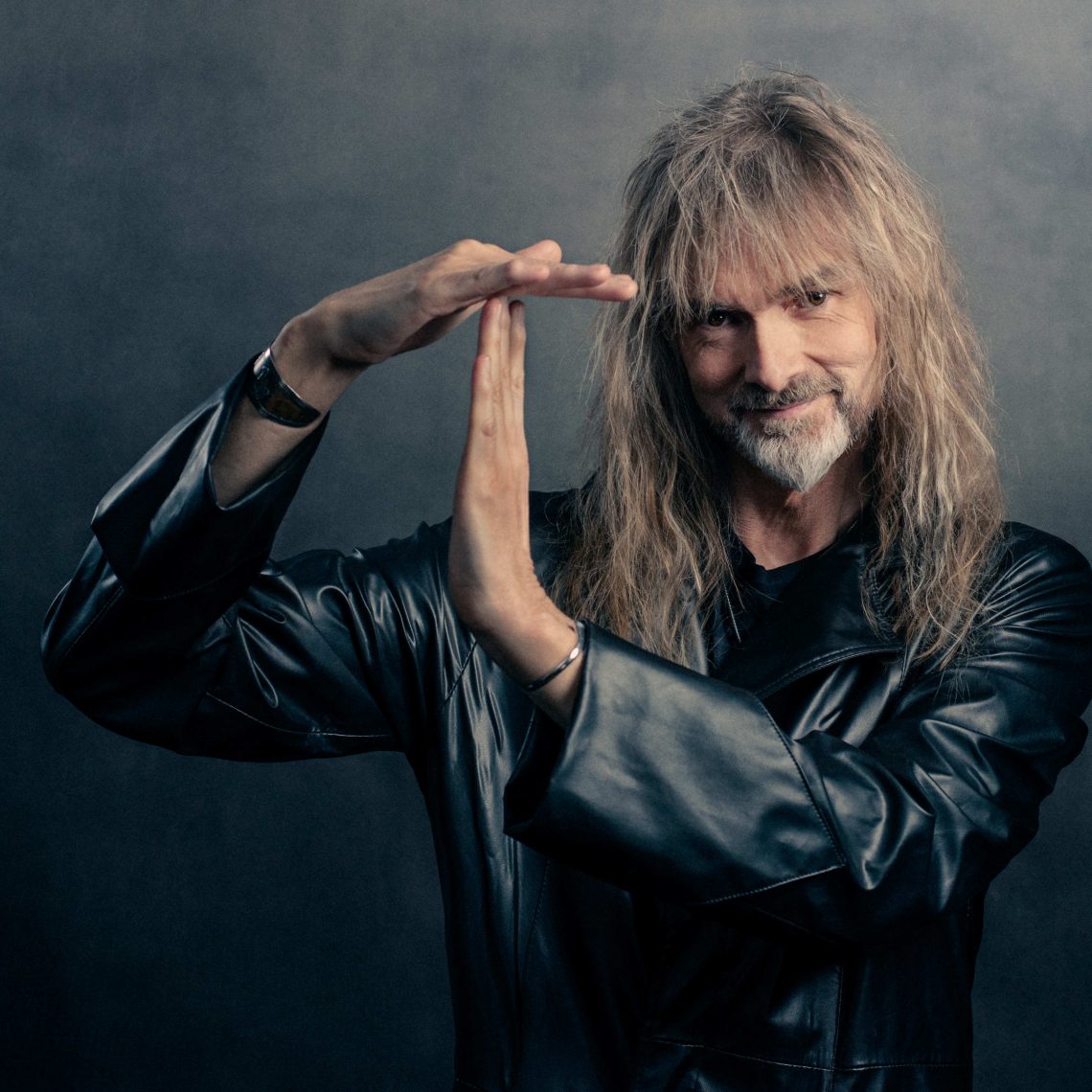 Arjen Lucassen shares video for second single "Fate of Man" from new Star One album
17th November 2021
0
By
John Deaux
Arjen Lucassen (Ayreon) is back with a new Star One album titled Revel In Time.  The new album comes more than 10 years since the previous release and is due out on Feb 18th, 2022 on InsideOutMusic. 
Today, Arjen is pleased to share the second single and video for the album's opening track "Fate of Man."
Arjen has this to say about the track:
"This fast and furious album opener is the second video clip/single of the new Star One album 'Revel In Time'. The lyrics are inspired by the movie Terminator.
For me this is the most Star One-ish track on the album, reminiscent of 'Set Your Controls' from the first Star One album 'Space Metal'. The lead vocals are by the amazingly talented singer Brittney Slayes of Unleash the Archers and the virtuoso guitar solo is by none other than Michael Romeo of Symphony X. One of my own favorite tracks on the album. I hope you like it too, enjoy! 
Video clip edited by Dave Letelier… in true Terminator style :-)" 
CD1:
1] Fate of Man 5:29
2] 28 Days (Till the End of Time) 7:21
3] Prescient 6:34
4] Back from the Past 4:50
5] Revel in Time 4:38
6] The Year of '41 6:20
7] Bridge of Life 5:14
8] Today is Yesterday 5:46
9] A Hand on the Clock 5:52
10] Beyond the Edge of it All 4:52
11] Lost Children of the Universe 9:46
CD 2 features the same songs as CD 1, but with different vocalists
The album will be available for pre-order on Dec. 17th and it will come as Ltd. 2CD Digipak, Ltd. Deluxe 3CD+Blu-Ray Artbook (incl. a poster of the cover artwork), and as 180g Gatefold 2LP (incl. the album on CD & an LP-Booklet).
CD 2 features alternate versions of the same songs as CD 1, but with different vocalists. Also available will be a 5.1 mix, a high-res audio version, and an exclusive, hour-long Behind the Scenes video, on the Blu-ray included in the Artbook.
Arjen explains the decision to return with a new Star One album:
"Ayreon is like the mothership for all my music. It contains all the different musical styles that I like to listen to and that I love to create. But I'm always looking for challenges and trying to create something new and original as well. Working within a set of constraints forces you to do that, so sometimes I like to limit myself and focus on just one style. For example, with Star One I focus on the metal-side of Ayreon. That means you won't hear the exuberantly liberal use of acoustic instruments that are so often featured on Ayreon albums, like violin, woodwinds, cello, horns, dulcimer, mandolin, etc."
Arjen Lucassen Online
www.facebook.com/ArjenLucassenOfficial
INSIDEOUT MUSIC online:
www.insideoutmusic.com
www.youtube.com/InsideOutMusicTV
www.facebook.com/InsideOutMusic
www.twitter.com/InsideOutUSA
How useful was this post?
Click on a thumb to rate it!
Average rating 0 / 5. Vote count: 0
No votes so far! Be the first to rate this post.
Related
About the author
Some say Yank My Doodle, It's A Dandy! is a biographical movie based on John. Some have even said that his favorite artist is Chesney Hawke! All we really know is he sleeps inside out and his hair tastes like candy floss.