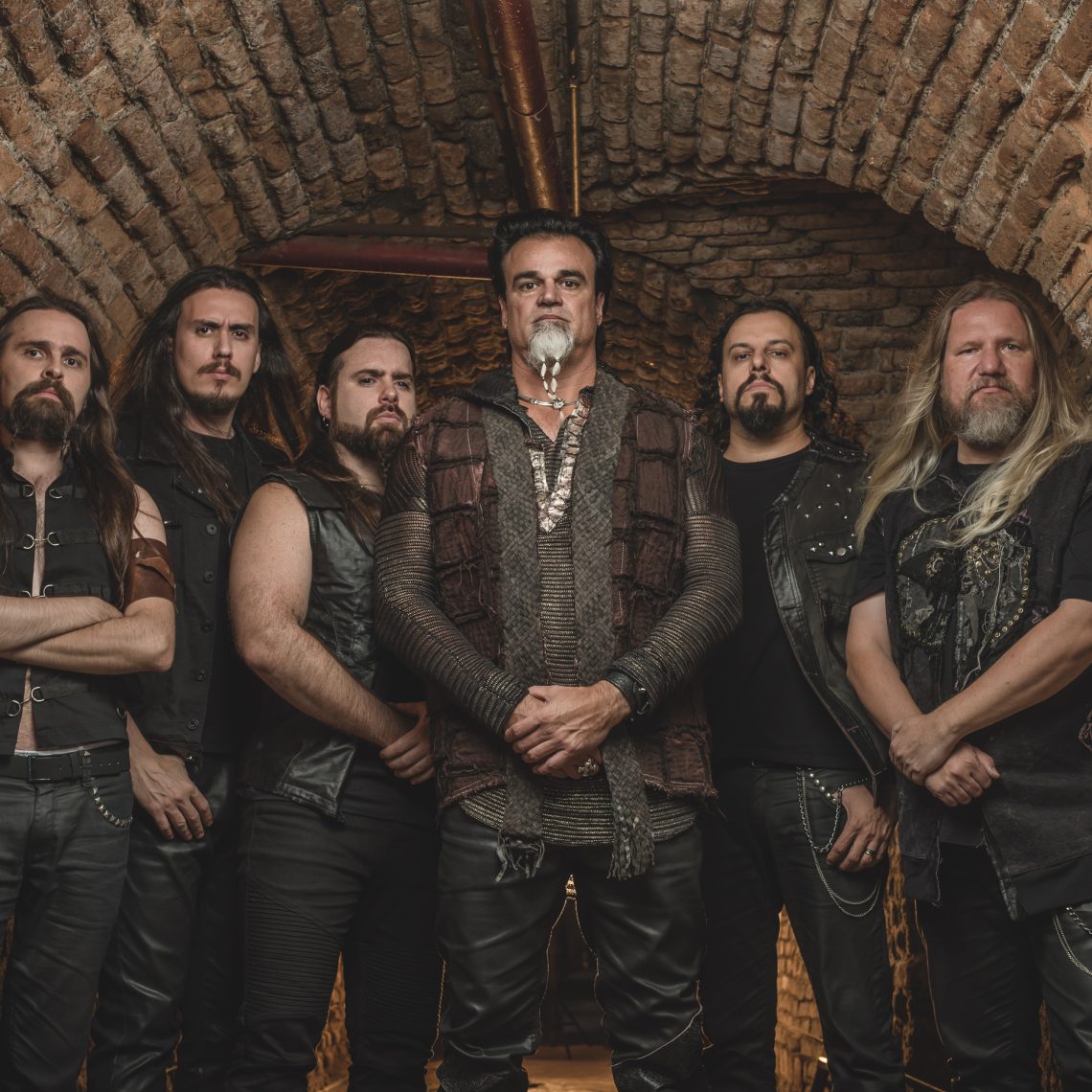 Armored Dawn – Barbarians in Black
23rd February 2018
Armored Dawn, formed in 2014 in Sao Paulo Brazil, have been described as having the epicness of Iron Maiden but having a close affinity to Brazilian metal culture in the tradition of Angra and Shaman.  Their 2nd album, Barbarians In Black, was mixed and mastered by Seeb Leverman (Orden Ogan, Rhapsody of Fire), and captures their heavy but melodic songs.
The songs tend to stay in the mid tempo range with occasional fast riffing but usually conclude in catchy choruses. Most of the songs are at the three to four-minute range, quick and to the point and highly energetic, except for a few slower paced moments.
These songs consist of heavy power hooks interlaced with epic choruses about battled hardened warriors, specifically of viking lore.  "Although we often sing about war and battles, our messages are always positive," says vocalist Eduardo Parras about Armored Dawn's lyrical concept. His vocal style reminded me of Tyr's Heri Joensen when he sings in his lower register but he sports his own unique voice in other parts.
Everything here is respectable, but with nothing fresh to bring to the table, nothing remarkable. Their songs are effective, especially for fans of this power metal style, but I feel the band lacks that something that makes them stand out.  Perhaps, in the future they will find a more unique sound.  They definitely have the talent and enthusiasm. I'll be watching out for these "Barbarians In Black."  This album is fun and pleasant enough.
Score: 6.5/10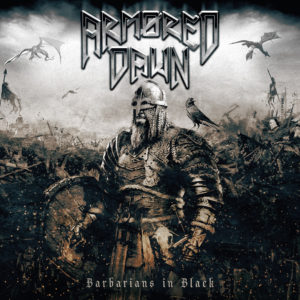 Track Listing:
Beware Of The Dragon
Bloodstone
Men Of Odin
Chance To Live Again
Unbreakable
Eyes Behind The Crow
Sail Away
Gods Of Metal
Survivor
Barbarians In Black
Record Label:
AFM Records
Release Date: 
February 23, 2018 
For the fans of… Orden Ogan, Sabaton, Tyr
For all things Armored Dawn click HERE and to purchase the album, click HERE
Armored Dawn Website