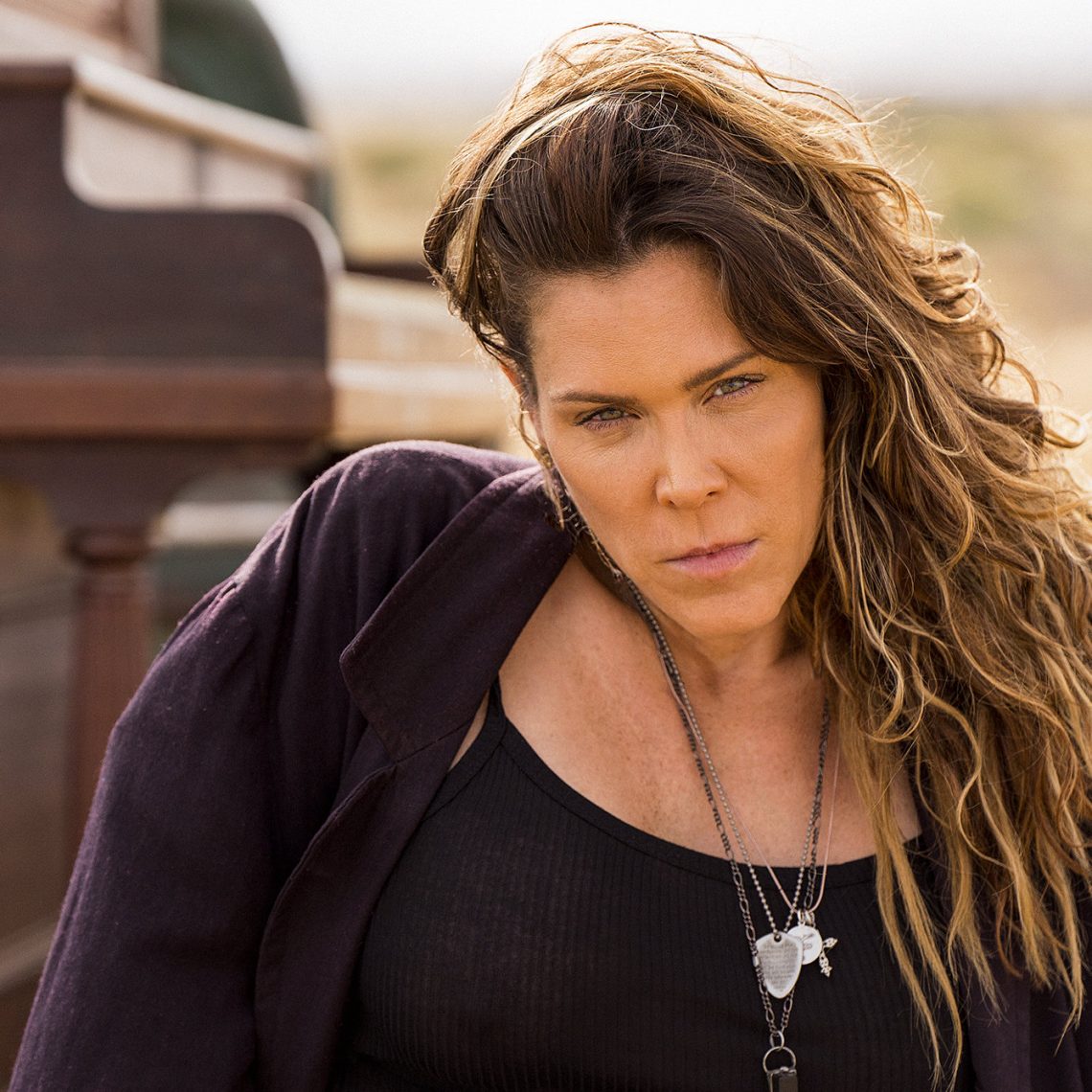 Beth Hart – "A Tribute To Led Zeppelin" CD Review
16th February 2022
The excellence of execution…the best there is, the best there was and the best there ever will be. One of the most gifted tech… (Editor hurriedly hands Gav a note) Wait…BETH HART? Who the fuck is BETH Hart? Let's start again…
Beth Hart, as it turns out, was NOT stretched in some cold, cruel, Calgary family dungeon; but WAS born in Los Angeles, California, and discovered music, as opposed to wrestling, at a very young age. A budding student of piano as little as four years old, she initially took an interest in such classical maestros as BACH and BEETHOVEN, but as she got older, especially in the era she grew up in, she discovered a love for what we now affectionately refer to, as classic rock.  
Over the years, she's grown in stature, as a respected singer, songwriter and instrumentalist, finding global commercial success in the early 2000's, and regular Collaboratory work with JOE BONAMASSA no less. 2022 finds Beth returning to the sounds of her formative years, as she delivers a covers album, entitled "A Tribute To Led Zeppelin". Released February 25th via Mascot/Provogue Records, let's see if this particular Hart is indeed fuelled by a whole lot of love, or is this going to be a whole load of nope… 
We seemingly open up to a throwback episode of "Top Of The Pops" which, brings back some youthful, Friday night memories! I jest, it's "Whole Lotta Love" and that iconic JIMMY PAGE riff-work. It's one of the most revered hard/blues rock tracks of all time, with some of the most instantly recognisable guitar instrumentation ever written, and to be fair here, they respect this. Musically Beth and her band stay really quite true to the original in both tone and recording, only really sounding that little bit more polished compared the 1969 original.  
Her somewhat gruff, semi-vibrato vocal notes pay homage to ROBERT PLANT, while simultaneously putting her own stamp on the song. It's a fine recording, but being so long since hearing the track in any way, shape or form, you forget that psychedelic mid-section of the track that meanders and drones on, really quite pointlessly and annoyingly. It was the 60's, there were drugs, I get it! But it sounds awful let's be fair. That bit always spoils that song. 
Following up we have, holy shit?! PUFF DADDY from the 1998 "Godzilla"?! No…no, sadly no yet again I have been duped by pop-culture. We've got "Kashmir" off of 1975's "Physical Graffiti" and once again, it's mostly very true to the original. The slow build, the clean orchestral underlays, the rise and fall of the tracks own sense of drama and intensity, it still works wonderfully and it's an album highlight for sure. Jimmy two-for-two for iconic riffs here.  
Elsewhere we have the likes of 1971's "Stairway To Heaven", which revels in its softer, mellower stringed instrumentation. It's incredibly emotive while grandiose as it allows its acoustic-led brass-sections to flow so peacefully… almost, comforting, and it's a legendarily sweet song that will stand the test of time.  
There are some hodgepodge recordings thrown into the mix too, as if Beth was trying to fit as much as she could into a minimal track-listing, such as the combination of "Dancing Days" and "When The Levee Breaks", as well some of their more progressive works, such as "The Crunge", along with closing track "The Rain Song". The former is arguably the weakest contribution to this nine-track album here with its disjointed soul and jazz influences, and while the latter retains some of these characteristics, the piano power-ballad style salvages the track.  
Overall, it's clear Beth Hart here has picked LED ZEPPELIN for the same reasons any other recording artist picks a single band to cover; they admire and appreciate them for the artists that they are. For having the profound influences they've had on them personally, and to be able to pay homage to said artist, and their own preferential back-catalogue.
Beth does a fine job at staying true to the hardened, blues rock roots that Led Zeppelin mastered, hell, it's why they are one of the most well-respected bands in history, but there's little new here in terms of ideas. Professionally done, absolutely, but like METALLICA did with "The Black Album"…it would benefit the likes of FLATBUSH ZOMBIES or DAVE GAHAN, to give totally fresh takes on these iconic songs?
This collection Isn't so much a lead balloon, but it's more like, when you're a kid, and, you let go of your balloon and it floats away…disappointing for a little bit, but you forget about it soon enough.  
Score 5/10
Track List:
"Whole Lotta Love"
"Kashmir"
"Stairway To Heaven"
"The Crunge"
"Dancing – Levee"
"Black Dog"
"No Quarter Babe"
"Good Times Bad Times"