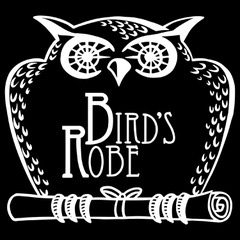 BIRD'S ROBE ANNOUNCE 10 YEAR ANNIVERSARY & DOCUMENTARY CROWDFUNDING CAMPAIGN
26th March 2021
Sydney-based record label Bird's Robe have announced plans for a documentary series celebrating 10 years of the label, as well as the stories of its flagship artists.
Bird's Robe is home to some of Australia's brightest post-rock and prog exports, including sleepmakeswaves, We Lost The Sea, Closure in Moscow, Toehider, Meniscus, The Red Paintings, The Crooked Fiddle Band, Troldhaugen, Solkyri & more.
Original plans to celebrate 10 years of the label in 2020 were scuppered by the pandemic, so with restrictions easing, the production of the documentary and live shows (to be announced) will be able to move ahead.
Label founder Mike Solo comments,
'If you love post-rock, prog or otherwise experimental rock, chances are that you're a fan of a Bird's Robe band. Whether it's the crushing, emotional crescendos of sleepmakeswaves, We Lost The Sea & Meniscus, the fiery, catchy prog rock of Toehider & Closure in Moscow, or the quirky inexplicable energy of The Crooked Fiddle Band & Troldhaugen, this wide array of genres and styles have one thing in common: they are family.  
Since 2008, Bird's Robe has been at the heart of a burgeoning scene of innovative and experimental musicians based in Australia. This group of acts have spread their wings over the past decade to go from bedrooms and rehearsal spaces, to performing at some of the world's most iconic venues and festivals, achieving an impressive level of mainstream recognition despite the odds.  This documentary seeks to tell this story in ambitious fashion – because the story of Bird's Robe, is the story of the bands themselves.'
Over the past 10 years, Bird's Robe has promoted over 1,000 shows and released over 100 records, including 5 x ARIA-nominated albums, 5 x #1 Independent Chart Albums and racking up combined streams over 10 million across the catalogue.
Expect more details soon on the 10 year anniversary.