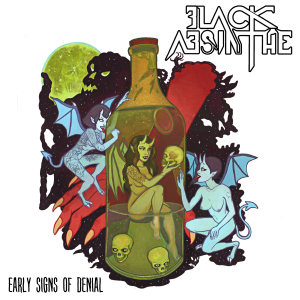 BLACK ABSINTHE – 'Early Signs of Denial' – CD Review
6th May 2016
Black Absinthe
self released their
Early Signs Of Denial
album on the 13th May
Described as
Motörhead
with a dose of double pedal bass drumming doesn't do this band justice. There is so much more to them. NWOBHM, Southern Rock & even doom would be more accurate.
The whole record is classic metal & deserves to catapult this band over the wall & into the rooms of many.
This is a band that doesn't know the meaning of the words over play. Everything is understated, controlled & precise
.

Black Absinthe
are not trying to re-invent the wheel but add a new spoke.
Frank Gryner
 (Rob Zombie – Hillbilly Deluxe)
mixed & mastered the album, his mixing style has definitely given the band a boost which was lacking on previous releases.
For fans of
  Killswitch Engage, Mastodon, High On Fire, Coheed and Cambria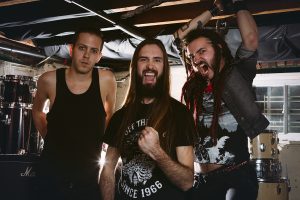 Track List
1. The Wild (3:50)
Album Length: 26:18

Members:

Kyle Scarlett  – Bass
Jack Cerre – Vocals & Guitar
Austin Henderson Drums
Check out the album in full  & more below
Score 7/10