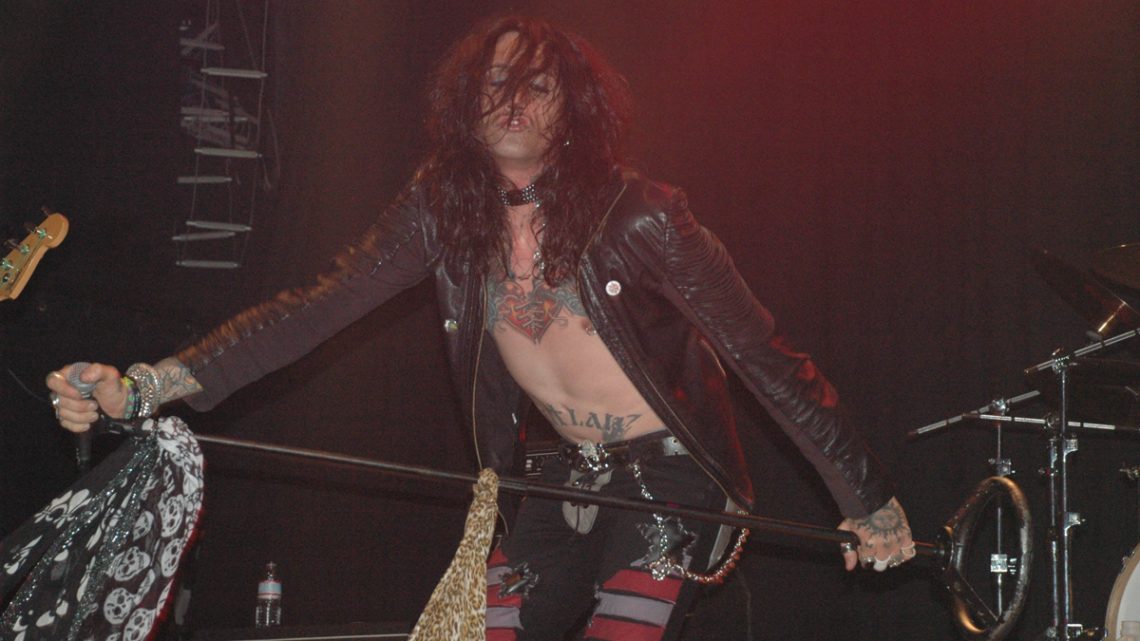 Blacklist Union vocalist Tony West Interview
23rd May 2023
Blacklist Union are a shamanistic blend of Stone Temple Pilots, Guns N' Roses, Malfunkshun, and Mother Love Bone.  They have released the title track from their upcoming new album, Letters from the Psych Ward. This will be Blacklist Union's fifth album and is slated for a September 2023 release.
We catch up with Blacklist Union's Tony West for a chat…
Blacklist Union has been building a huge following across your four albums to date – what's all the buzz about – can you sum up the Blacklist Union ethos in just a few words?
Blacklist Union basically is founded on the principle of I wanna play music that I wanna hear. It took a while for us to get the train moving, but it looks like it's finally doing that. We haven't compromised our sound. We're just committed to playing kick ass rock n' roll.
Can you tell us a bit about Blacklist Union's upcoming album – the overall sound, lyrical themes etc?
The new album is called 'Letters from the Psych Ward.' As far as the overall sound and lyrical themes, I went to the Amazon jungle in Peru with the indigenous people and a lot of the songs came from that lyrically. There are very deep spiritual meanings to the majority of the songs. The album is about loss and gain, death and life, and love and hate.
Which track/s on the new album are you most proud of and why?
I am so proud of and love so many songs off this record. I love the title track 'Letters from the Psych Ward' because it's very in-your-face rock n' roll, which is really my thing. My favorite is 'Dirty Halo.' 'Dirty Halo,' 'Dancing with the Angels,' an Aerosmith cover of 'Mia,' as well as 'The Queen of Everything.' Those songs are more of my Mother Love Bone influence. I feel like we found a niche with those songs where it's very dark and moody. Kinda like me… Very dark and moody.
Can you share your best tour or gig story – any crazy experiences on the road, etc.?
Yeah, we have a great gig story to share. We played a place in Atlanta called the Clermont Lounge. I wanted to play there because Aerosmith played there, the Ramones played there. It's a legendary strip joint with elderly women strippers, like really elderly. I think these ladies are at the nursing home by day and at the strip joint by night.
We made the most money off that show, and it was a door deal. It was the best show of that entire tour.
Which bands/artists inspire you most?
My biggest influence is Andrew Wood from Mother Love Bone, Kory Clarke from Warrior Soul. I love Soundgarden, Alice In Chains, Aerosmith, AC/DC, Turbonegro… I like a lot of punk rock too. GBH is one of my favorite bands.
What bands, books or podcasts can you recommend for fellow rockers to enjoy?
I recommend all of the above bands I just mentioned. Also, I just found this cool band called The Sword that I really like. Then there's this new band I was turned onto recently. They are super cool…. All Them Witches.
The only book I really read is the Alcoholics Anonymous Big Book. I'm not big on books… I've tried to do audio books, but I'm not really even good at that. I don't do podcasts.
Do you have any UK tour plans?
F**k yeah, we've been trying to get there for years and it looks like it's finally gonna happen. We cannot wait to get there.
 
Tony, it's been an absolute pleasure to chat to you, hopefully we'll see you in the UK soon.Check out Blacklist Union at any of the links below.