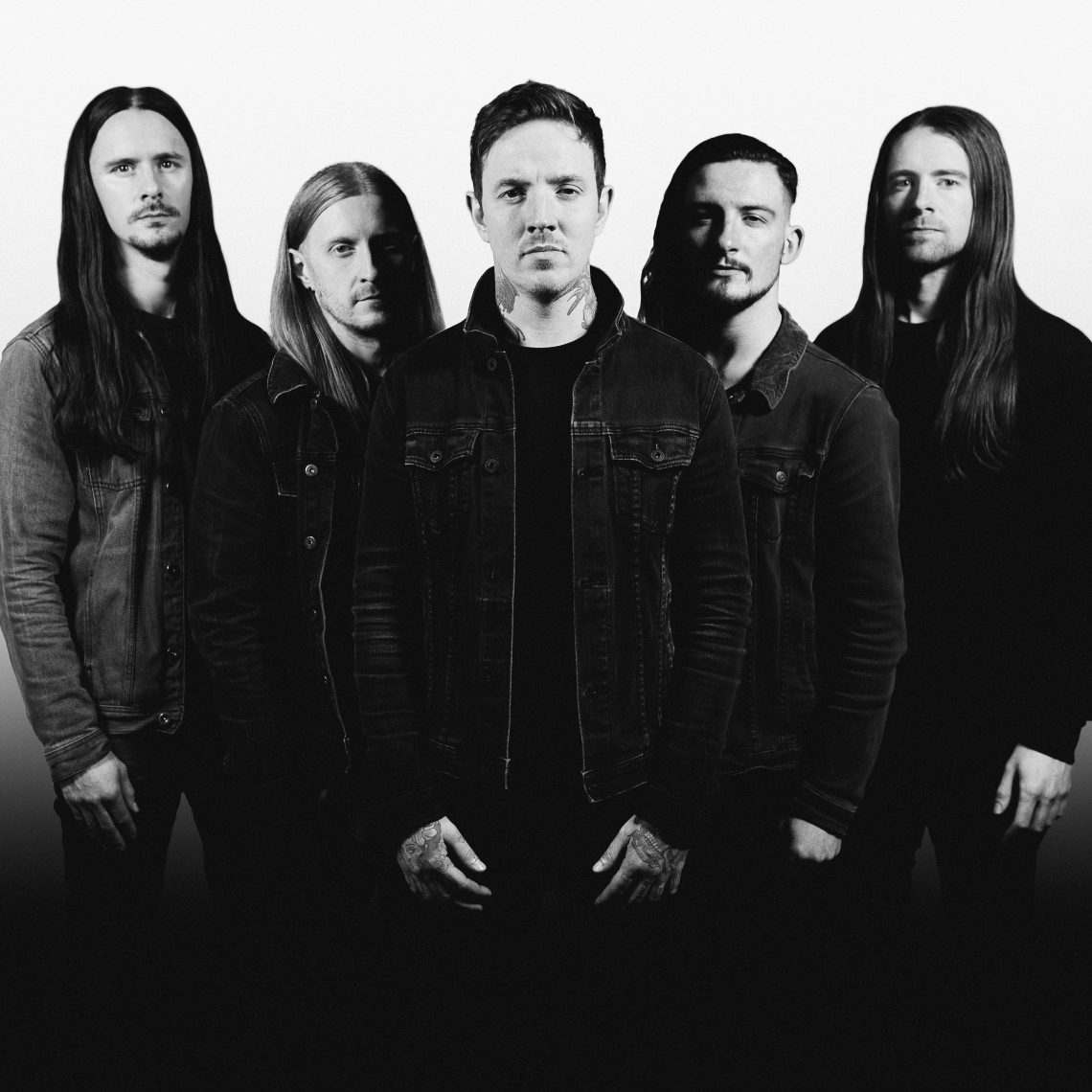 BLEED FROM WITHIN RELEASE NEW SONG AND VIDEO FOR "NIGHT CROSSING" FEATURING MATT HEAFY (TRIVIUM)
1st May 2020
Metal powerhouse BLEED FROM WITHIN release their new track and video for "Night Crossing" featuring Matt Heafy of Trivium. The song is off the band's forthcoming full-length album, Fracture, out May 29th. Watch the music video, which features Matt Heafy and was recorded during quarantine.
"We've been eager to share this track since we finished it at the start of the year. This is classic BFW song structure and the groove is strong," states BLEED FROM WITHIN about the song and music video. "Matt from Trivium chips in with such a tasty solo towards the end and he absolutely nails it. We've been chatting back and forth with him online for a while then after meeting at a show of theirs during Summer last year, the idea came around to get him involved on a new track. We created an opening and Matt's part was decided. The video was inspired by the numerous video calls we've had amongst ourselves, friends and family since entering lockdown. Something fun during these crazy times. Enjoy!"
Fracture is available in the following formats:
Ltd. CD Digipak
black LP+CD
300x transp. red LP+CD via the band
200x clear LP+CD via EMP
Digital album
BLEED FROM WITHIN are putting the past behind them and positing an overhauled frame of mind on Fracture. A recent statement from the Glaswegians aimed to reshape the band's heretofore struggles: "The doubt and fear that consumed us for years have been replaced with an insatiable hunger to grow as people. We've noticed this shift in energy and channeled it into our music. As a result, our new album is the strongest and most uplifting we have ever written." BLEED FROM WITHIN embodied that statement during the writing and completion of early video single, "The End of All We Know." For it was this very track that served as a lighthouse for the rest of Fracture. The album title may appear to have a negative connotation, but it serves a constructive purpose. The very definition of 'fracture' is a 'break,' 'breach,' or 'split.' BLEED FROM WITHIN are fracturing their relationship with "bad old days." Fracture and the songs contained within are liberation vehicles; the album is BLEED FROM WITHIN way of opening new doors.
Like Era, BLEED FROM WITHIN recorded Fracture at the band's rehearsal/studio space in Glasgow and with Adam 'Nolly' Getgood at Middle Farm Studios in South Devon.
BLEED FROM WITHIN is (left to right):
Davie Provan – Bass
Craig 'Goonzi' Gowans – Guitar
Scott Kennedy – Vocals
Steven Jones – Guitar
Ali Richardson – Drums
Presave Fracture:
Follow BLEED FROM WITHIN: