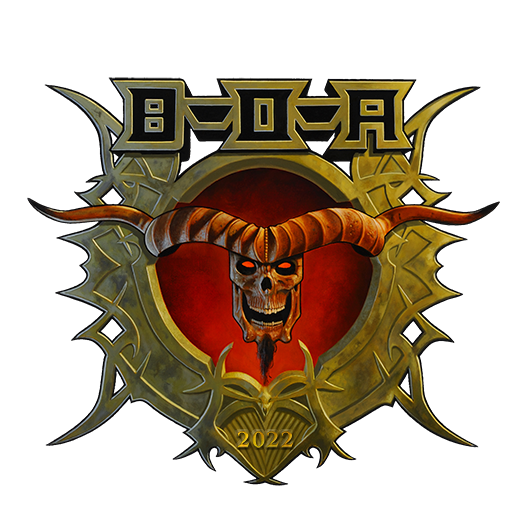 BLOODSTOCK GOES PINK FOR SYLVIA REVEALS MORE M2TM WINNERS & JAGERMEISTER BANDS
23rd June 2022
Some of BLOODSTOCK HQ's favourite festival moments are wandering amongst their metal brethren at Catton Park and seeing someone become a fan of a new band. Elevating the best upcoming heavy metal talent is one of the chief aims of Metal 2 The Masses, and as finals continue, we've details of a few more winners you'll be able to see at BLOODSTOCK this August, alongside the first of the Jagermeister stage bands to be announced!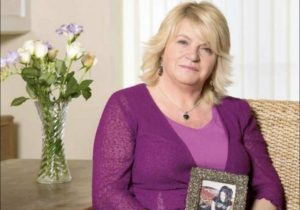 First though,
BLOODSTOCK
also wants to take a moment to celebrate and elevate the work of an amazing woman. 2022 saw the very tragic loss of
Sylvia Lancaster OBE
, the pioneering fundraiser & educator who established The
Sophie Lancaster Foundation
, as well as of course being Sophie's mum and a dear friend of everyone at
BLOODSTOCK HQ.
  At Sylvia's funeral earlier this year, she had requested that everyone attending wear something pink, as this was her favourite colour.  So in honour of Sylvia, at this year's festival on the Sunday, we're mirroring the sentiment and asking
BLOODSTOCK
ers to please wear an item of pink in acknowledgement of her truly phenomenal work, which has been life changing for many in alternative subcultures.  Perhaps you'd like to don a pink shirt or hat, or maybe plump for a full pink outfit!  Let's see a sea of pink for Sylvia on Sunday, and don't forget to drop by The Sophie Lancaster Foundation stand in the arena and make a donation if you can. 
If you've already got your ticket ordered, maybe you're now thinking about how best to get to Catton Park? BLOODSTOCK is pleased to support two sustainable travel options – Big Green Coach (who'll drop you & your gear right inside the festival gates for minimal walking, from 33 locations around the UK. Reserve your seat for just a tenner) and Liftshare (a safe way to offer up a spare seat in your car, or nab one in someone else's & make new friends to boot). Get more info on both options over at
BIG GREEN COACH
and
LIFTSHARE
. 
All VIP and campervan packages are sold out. Don't miss all the fun! You can still snap up the remaining standard weekend camping tickets (just £145 + fees for 4 days of heavy metal glory) plus day & child tix are available at the
ticket store
. Headbangers below age 4 can come for free!
BLOODSTOCK's
2022 Ronnie James Dio main stage headliners are
BEHEMOTH, LAMB OF GOD
, and
MERCYFUL FATE
. Also appearing across the weekend are
KILLING JOKE, DIMMU BORGIR, TESTAMENT, EXODUS, AVATAR, ALL HAIL THE YETI, VENOM INC, GWAR
(in a UK festival exclusive),
BURY TOMORROW, SACRED REICH, LIFE OF AGONY, SPIRITWORLD, BELPHEGOR, BUTCHER BABIES, VENOM INC, VIO-LENCE, BLOODYWOOD, JINJER, LORNA SHORE, DOYLE, LOST SOCIETY, SLEEP TOKEN, DARK FUNERAL, EYEHATEGOD, DISCHARGE, THE NIGHT FLIGHT ORCHESTRA, ENFORCED, PARTY CANNON, SOEN, HERIOT, BLOOD YOUTH, BLACK TONGUE, HEART OF A COWARD, FEROCIOUS DOG, HEATHEN, NEKROGOBLIKON, CATTLE DECAPITATION, ORBIT CULTURE, SAMAEL, CYHRA, NOCTEM, NANOWAR OF STEEL, THROWN INTO EXILE, PUPIL SLICER, CAGE FIGHT, VENDED, ILL NINO, SKARLETT RIOT, DESERT STORM, SORCERER, RED METHOD, BAEST, MOTHER VULTURE, BASEMENT TORTURE KILLINGS, CREPITATION, INHUMAN NATURE, MASTIFF, PELUGION,
plus more still to come. Stay tuned for additional announcements in due course and see the full line-up at
bloodstock.uk.com.
BLOODSTOCK will take place at Catton Park, Derbyshire on 11th-14th August 2022.