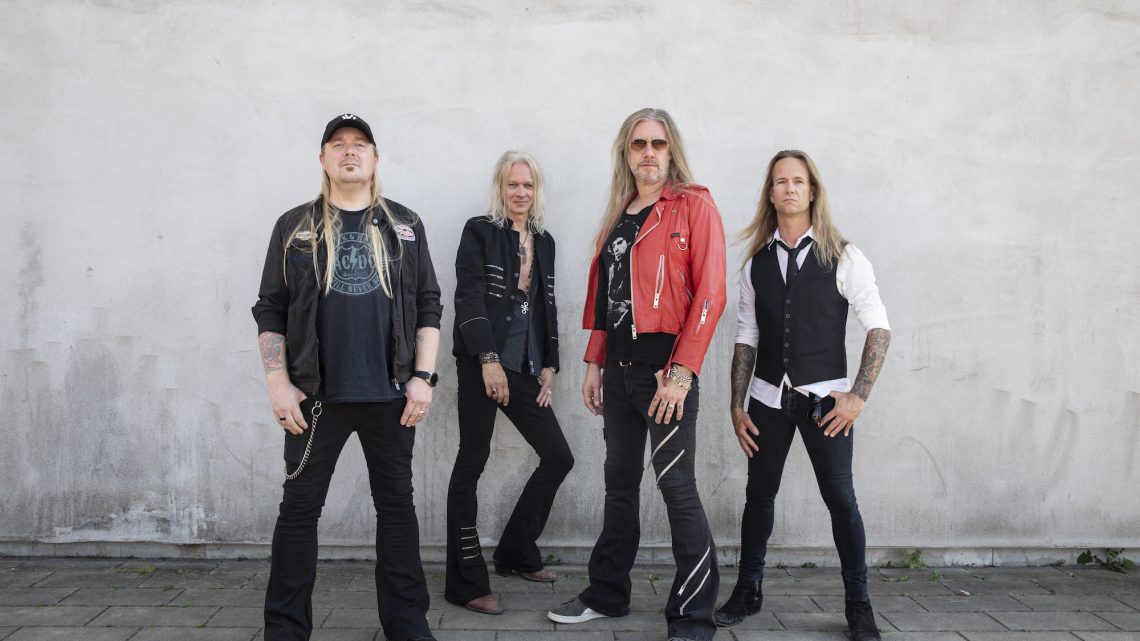 Bonafide – Are You Listening? – Album Review
13th November 2023
After listening to this album a couple of times, I pondered giving myself a challenge. Could I complete a review of it without mentioning AC/DC by way of comparison? The simple answer to that is, no I couldn't! This is 38 minutes of solid blues-based hard rock that the Antipodean legends have spent nearly 50 years making their signature sound. As a result, Swedish rockers Bonafide have made an album, that fans of that sound are going to love. 
There has been a 6-year gap since 2017's Flames. Are You Listening? is their eighth album since forming in Malmo, Sweden in 2007. However, they haven't spent the last few years developing a new sound based on newly discovered influences. The album picks up where they left off. Whilst the world has changed considerably since then, Bonafide clearly hasn't. 
The album kicks off with its title track. Pulsating bass and Thunderstruck-esque oh-oh-oh chanting build the tension before it is released when the band fully kicks into gear on a pounding rocker that gets the album off to a very promising start. They have certainly got the Angus and Malcolm guitar sound down to a tee. Indeed, Hero To Zero has a lovely Dirty Deeds era vibe to it and the blueprint for the rest of the album is thoroughly set in stone. 
Next up is one of my favorite songs on the album, Salvation. It has an energetic swing to it and really bounces along, to lift the pace perfectly. Similarly, the frenetic Who's The Boss keeps the energy levels up in a breakneck two-minute rock n roll blast.
Ironically, arguably the most catchy song on offer here, is one that I can't understand a word of. Despite being sung in their native Swedish, Snacket is one of the more memorable tunes on offer here. You actually find yourself trying to phonetically sing along, in true pub singer style. It's a brave thing to do, as it immediately limits the potential audience for such a catchy song.
Whilst that song brings side one to an end as it were, once you flip it over you get more of the same, but without the same fire that was in evidence in the opening half. It starts well with the pacey urgency of Dealt a Bad Hand and the slower bluesy brooding of Rumble. However next up is the album's weak point, Tonight I'm Wild. Musically it just sounds like a lazy AC/DC pastiche, whilst the lyrics contain so many cliches you start to wonder if they're doing it on purpose. For example, the first line 'walking through burning flames, feeling cold as ice' is just the first of many banalities crammed into four minutes. 
They finish the album with a couple of decent, but workmanlike rockers in the shape of Tommie Nine Fingers and Little Miss Understood, bringing an album of two halves to a close. As a result of being so locked into a musical blueprint, there is a real danger of painting yourself into a corner as it were. Consequently, you leave yourself open to repetition and lose the audience a bit as a result, which is the case here.  Indeed AC/DC themselves have suffered a lot from this over the years, so they're in good company. 
Overall, this is an okay album, though ultimately runs out of steam for me. Some people will find it too similar to AC/DC, but others will love it for that. I'm stuck somewhere in the middle of that range and wish they would stretch their wings a bit. Though again, you could say the same about Australia's finest too, and it's never done them any harm. 
Score: 6/10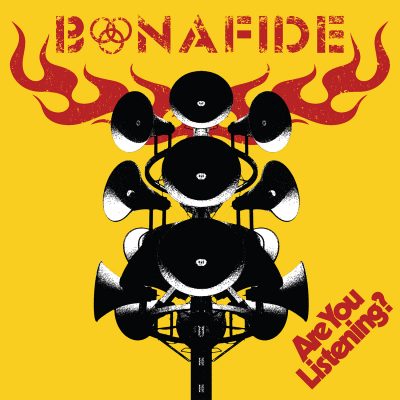 Tracklisting:
1 – Are You Listening?
2 – Hero To Zero
3 – Salvation
4 – Who's The Boss
5 – Snacket 
6 – Dealt A Bad Hand 
 7 – Rumble
8 – Tonight I'm Wild
9 – Tommie Nine Fingers
10 – Little Miss Understood
Release Date: 27th October 2023
Label: Black Lodge 
For all things Bonafide, click HERE, and to purchase the album, click HERE