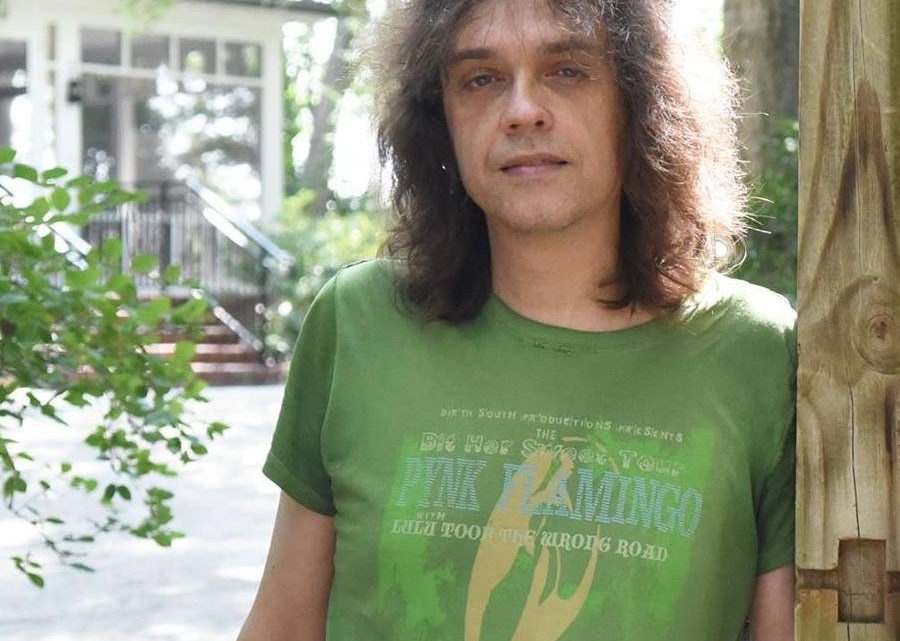 Chris McKay And The Masketeers release "If You Don't Wear A Mask (You're Showing What An Ass You Are)"
4th August 2020
0
By
John Deaux
On August 3, 2020, Chris McKay And The Masketeers will officially release "If You Don't Wear A Mask (You're Showing What An Ass You Are)" which is described as "a pissed off combination of a novelty song and public service announcement" by the song's writer, Chris McKay. 
The song is available in explicit and clean versions which are available for download at http://www.chrismckay.bandcamp.com (for free or "pay as you like").
The song confronts those who, as the writer says, "won't do the least they can possibly do to help others". McKay continues, "I wanted to write a song that was a like a slap in the face to these people. I wanted it to be both making fun of them and calling them out for their hypocrisy. My hope is that people who are on the side of science and understand that masks do help protect others and, ultimately, save lives will relate to the songs and that those who are deniers will feel called out, as they should be, for their lack of reason and basic humanity". 
McKay adds, "I wrote the song after my wife was forced to go back into the office despite the fact that she is an animator who is working from home and had been doing fine with telecommuting. When she got back, most people in the office were smart enough to wear masks, but one person in the office outrightly refuses to do so and, to me, those people are careless, selfish, and, to put it kindly, small minded. Willful ignorance has killed too many Americans. This isn't that hard. Just socially distance as much as possible, wash your hands, and wear your masks in public. It's not just about you. It's about all of us. It's about futures and human lives. Do the right thing."
The recording features a one-off mixture of several Grade A musicians who were ready to contribute in virtual real time to get the song recorded and released as quickly as possible.
The recording band includes:
Chris McKay (Acoustic, Vocals – The Critical Darlings, The Everywhen)
Andrew Hanmer (Drums – Abbey Road LIVE!)
Jason NeSmith (Piano – Pylon Reenactment Society, Richard Lloyd Band, Casper And The Cookies)
John Neff (Pedal Steel Guitar – Mike Mills, Drive-By Truckers, Jason Isbell)
Bryan J. Howard (Bass – Cracker, Kevn Kinney)
Adam Poulin (Fiddle – The Burning Angels, Brothers Marler)
Gee Rabe (Accordion – Josh Groban, Micky Dolenz, Alison Iraheta)
The video was shot by the band members and friends who submitted the clips that were then put together and edited by Benji McKay and Jay Braver. Among the friends featured in the video are Jay Gonzalez (Drive-By Truckers) and actress Lisa Mende (Seinfeld, Scrooged, Hollywood Shuffle).
About Chris McKay:
Chris McKay is a musician and photographer based in Athens, Georgia. Originally from South Carolina, McKay became a syndicated photographer in the 2000s, photographing nearly every major musical artist to tour and having his work featured in nearly every magazine and news outlet in the world. 
In addition to his photography, McKay has been a songwriter and performer, releasing multiple albums as a solo artist and with his groups The Critical Darlings and The Everywhen. 
For fun, he also performed with The Beatles tribute act Abbey Road LIVE! singing the John Lennon songs. 
In 2017, the car in which he and his wife were traveling was totaled by a distracted driver who slammed into them at a stop light. McKay suffered a vertebral artery dissection and multiple other very serious complications that have created ongoing medical difficulties.
McKay is tentatively moving back into recording music, as he is able, through the magic of online collaboration.
How useful was this post?
Click on a thumb to rate it!
Average rating 5 / 5. Vote count: 10
No votes so far! Be the first to rate this post.
Related