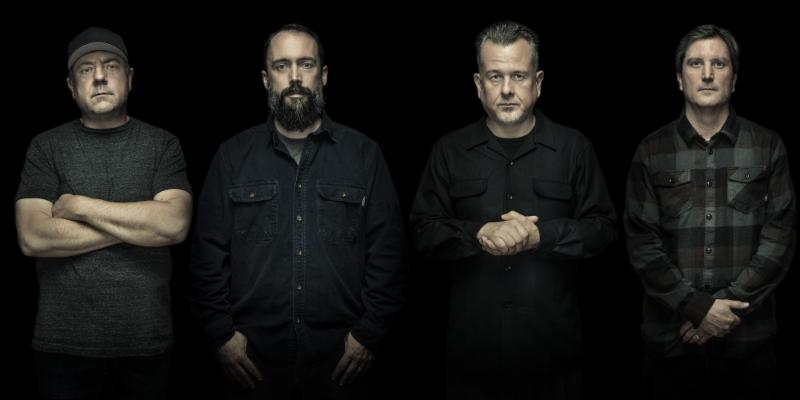 Clutch – Leeds O2 – 18 December 2019
25th January 2020
Firstly, I want to apologize to Clutch, PR and AATR for taking my sweet ass time to write this review. I'm not one for taking liberties so I apologize for that. Time, illness and the festivities all taking a toll on me, but I should have dedicated the time to this, it was after all a killer gig!
Clutch have always been one of those bands that I keep missing! I missed them last time they played Leeds and Manchester and I kind of missed them at Hellfest last year. Their set was on the main-stage in the middle of the hottest day I can ever remember sweating my way through and the heat just got to us and shade was needed. Unfortunately the only shade we found was right at the back. We still heard a few tracks but at that distance it wasn't exactly great. I was a little gutted to be fair but the weather in Leeds in December was not going to stop me this time.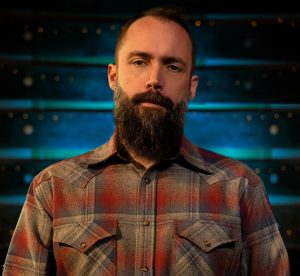 As I was walking to the venue in the light drizzle, battle jacket on and hood firmly up I spotted a face I recognized walking the opposite direction, flanked by two larger gentlemen was Neil Fallon sporting a large handsome beard also with hood raised against the charming British weather.
I am not one for stopping people in the street, especially with the rain getting heavier, so did the next best thing, the metal head 'nod' of acknowledgment. I don't know if he noticed me but hey, I spotted him so that's a claim to fame right?
Anyway, I got to the O2 soaked to the skin, a venue I've never actually been too before. The que was quite long, but it wasn't long before they herded us in. I had a couple of friends that were going as well and they beat me in but it wasn't long before I found them with beer in hand. We opted for a spot further back than I would normally stand but it gave a decent view of the stage and wasn't too difficult to get to the bar from, well to start off with it wasn't. After the support acts had finished that was a different story.
First in support were Kamchatka, a Swedish rock/stoner band. I freaking loved these guys! They were awesome, a few off notes here and there during some solos but man was it good to watch. The guitar was crisp, I think he was using a Fender Bassbreaker and wow it was a tasty bloody tone and the bass tone was thick and crunchy! It amazes me that a lot of people didn't watch them, I mean more did than didn't but it was still a lot of folk that missed out on some great music. If they ever come back to Leeds or I see them on a festival poster you can be sure I'll be at the front for them.
Next up was Graveyard, again from Sweden and of the hard rock/stoner vein. I'll be brutally honest here, Kamchatka blew these guys out the water for me. I just didn't get their vibe at all. As the set wore on I got in to it a bit more but for me I would have rather had the bands the other way around. Sorry gents but that's just my tastes.
It was time for the main event. I must admit I was a little excited. The band came out to a rapturous crowd and were visibly enjoying the moment Mr Fallon himself grinning from ear to ear as the band powered into Rats and the rest of the set. I'll admit I don't know every Clutch album and can name every song but a few do stick in the old grey matter. Vision Quest, Bono and You Can't Stop Progress being the most notable for me, aside from Fortunate Son of course. What a bloody amazing version of that song these guys have done! If your going to cover a classic like this then do it as good as Clutch, or just don't bother!
Before I knew it, it was time for the train. I had a great evening and Clutch have been on my 'heavy rotation' ever since. Till next time guys. Donk.
Set List
Intro Tape – We Need Some Money(Chuck Brown & The Soul Searchers song)
Rats
Mercury
Worm Drink
Army of Bono
Gimme the Keys
Vision Quest
The Incomparable Mr. Flannery
Spirit of '76
In Walks Barbarella
Willie Nelson
Weird Times
Subtle Hustle
A Shogun Named Marcus
You Can't Stop Progress(with Per Wiberg)
Mice and Gods(with Per Wiberg)
D.C. Sound Attack!
Encore:
Electric Worry
Fortunate Son (Creedence Clearwater Revival cover)