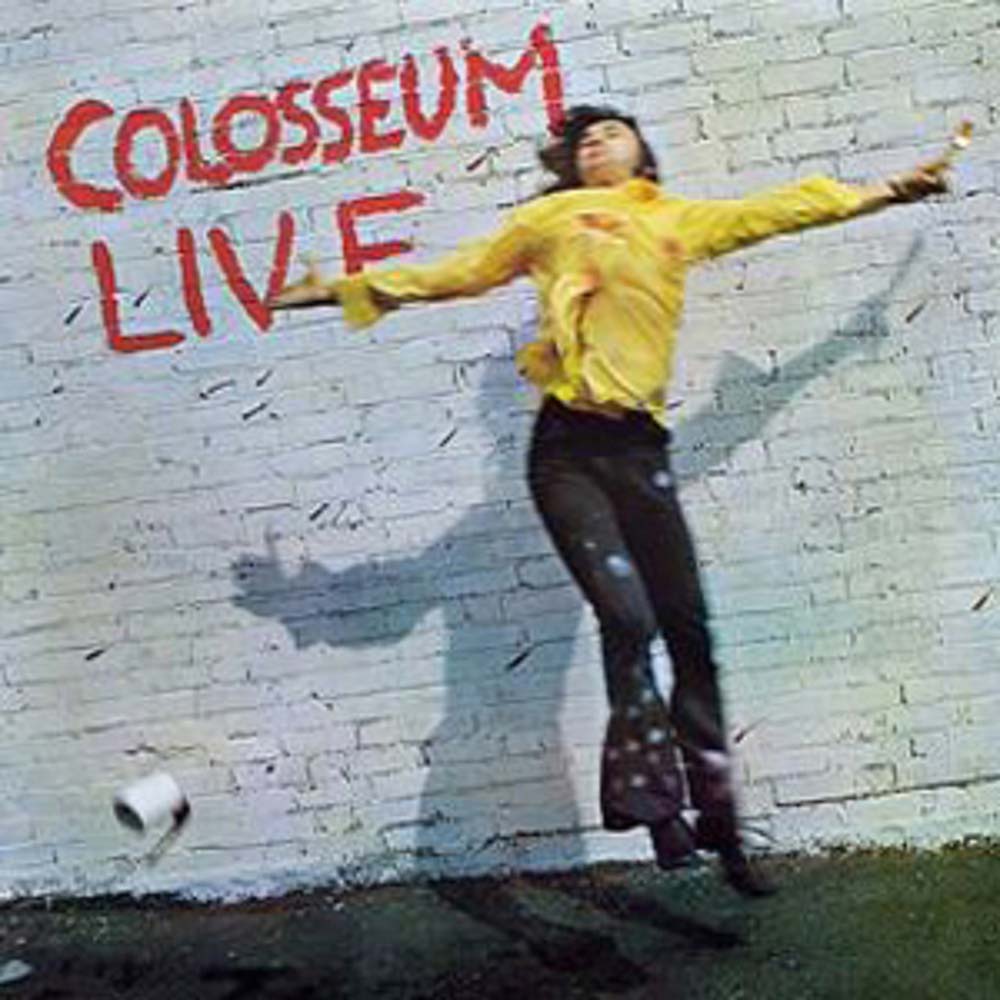 Colosseum – Live – CD Review
8th July 2016
Originally released back in 1971 as a double album Colosseum Live is due to be re-issued, newly remastered & expanded to a double CD. Disc 1 being the original 74 minute 7 track album & disc 2 being a collection of rare live tracks recorded around the same time.  Live spent 6 weeks on the UK album charts which was unprecedented for a jazz infused prog rock album.
This album was recorded at Manchester University (March 18, 1971) and the Big Apple, Brighton (March 27, 1971) on the "Daughter of Time" tour. It still sounds fresh & has benefited immensly to the modern treatment. It's easy to see why this album is still considered to be one of Colosseums seminal albums.

Disc 2 is huge especially as it has
The Valentyne Suite
which is considered to be the quintessential
Colosseum
& to be honest is my favorite album by the band.
Truly a masterpiece & a worthy purchase as there's over 2 hours of amazing prog.
The booklet contains not only a new essay but also all the original artwork.
Due for release via Esoteric 29th July.
Highly recommended for fans of Emerson Lake & Palmer
Track List

DISC ONE
COLOSSEUM LIVE: REMASTERED
1. ROPE LADDER TO THE MOON
2. WALKING IN THE PARK
3. SKELLINGTON
4. I CAN'T LIVE WITHOUT YOU
5. TANGLEWOOD '63
6. ENCORE…STORMY MONDAY BLUES
7. LOST ANGELES
DISC TWO
BONUS TRACKS
RECORDED AT THE BIG APPLE, BRIGHTON, 1971

1. ROPE LADDER TO THE MOON
2. SKELLINGTON
RECORDED AT MANCHESTER UNIVERSITY, MARCH 1971

3. I CAN'T LIVE WITHOUT YOU
TIME MACHINE
THE MACHINE DEMANDS A SACRIFICE
RECORDED IN BRISTOL, 1971
4. STORMY MONDAY BLUES
RECORDED AT MANCHESTER UNIVERSITY, MARCH 1971
5. THE VALENTYNE SUITE:
i. JANUARY'S SEARCH
ii. THEME TWO – FEBRUARY'S VALENTYNE
iii. THEME THREE – THE GRASS IS GREENER
Score 7.5/10