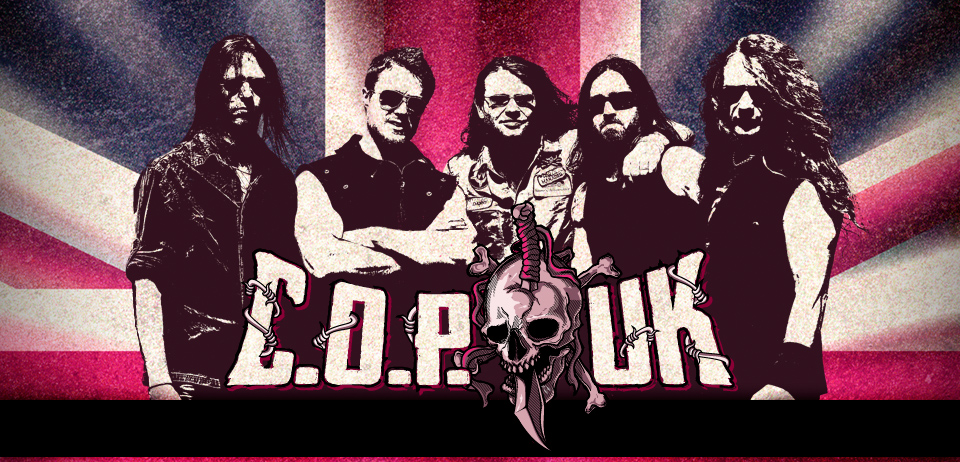 COP U.K Interview
8th December 2016
You released your latest CD 'No Place For Heaven' back in January of this year, what was it like working with Sacha Paeth from Avantasia on this CD?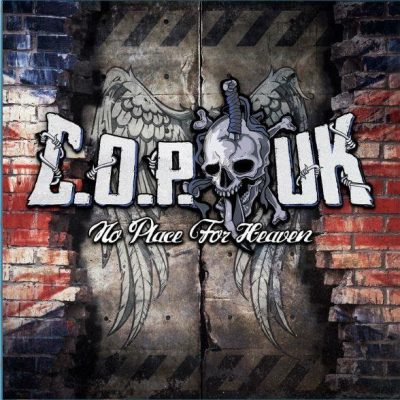 The best. The man is a legend. He has worked with Avantasia, Edguy, Kamelot and Beyond the Black to name but a few!
He had never worked with a British band and it was something he had always wanted to do. He is such a nice genuine guy as well. We have become really good friends with him and are now starting our next album with him.
You have played some amazing events throughout the year from The Ranch Festival to the likes of SOS Festival here in Manchester, which has been your favorite to play?
Yes some great ones. The best by far is Wacken Open Air. We have been fortunate to play it twice. It is the biggest metal festival in Europe. Nothing comes close to it!+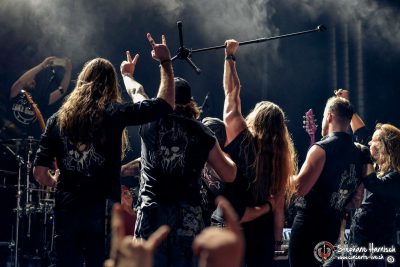 You've also had some amazing appearances on your CD with Biff from Saxon to Andy Deris from Helloween, have you got any fun stories from recording with these guys?
Some good ones especially from touring with these guys. But if we told you they would kill us. We have spent many a night on the night-liner with these guys sharing wine and stories!
Did you enjoy your time in the studio?
For me its a means to an end so to speak. I much prefer playing live but the studio work gives you the album.
On the To Die For album I recorded my drums in Blind Guardians studio in Germany with our then producer Charlie Bauerfeind. It took me 8 days to track the drums at 15 hour days. It was the hardest thing I have ever done but also the most rewarding.
C.O.P UK have been together a while, and have 3 fantastic albums to show for your work, and have had new member recently join the band. For you what has been the biggest obstacle you have had to overcome as a band?
The industry as whole is a lot lot harder today. There are so many bands out there and people only have so much money to either buy an album or watch a show. It's the challenge of making your band stand out in the crowd that is the hardest challenge…………
How did it all come about being signed to UDR?
We are managed by Leo Loers/Thomas Jensen. Thomas runs Wacken Open Air and ICS. His partner Ulrike runs UDR. It was logical to keep all our business under the one roof so to speak from label to management to publishing etc
Can we expect a video in the near future?
We released one for the single off the last album 'Catch me if you Can' This was shot in Germany last year.

There will defo be a new one for the first single off the next album which will be out in 2017. Watch this space!
If you could play any major festival which you haven't played before which would it be?
For me Sweden Rock. I have been there with Saxon but never played it.
How do you think your music has evolved since you first started out?
It's a lot harder. Social media makes it easier to get your band heard but selling albums is so hard. In 2016 it's all about touring to get your name out there.
Anything you would like to say to your fans?
Exciting times are ahead for COP UK. We have some huge festivals to announce for 2017 and even a large European tour in 2018. The album is going to be killer with an awesome special guest!
Thanks as always for your never-ending support!
Thank-you for your time, we look forward to catching up with you guys in the new year!
Checkout COP U.K HERE