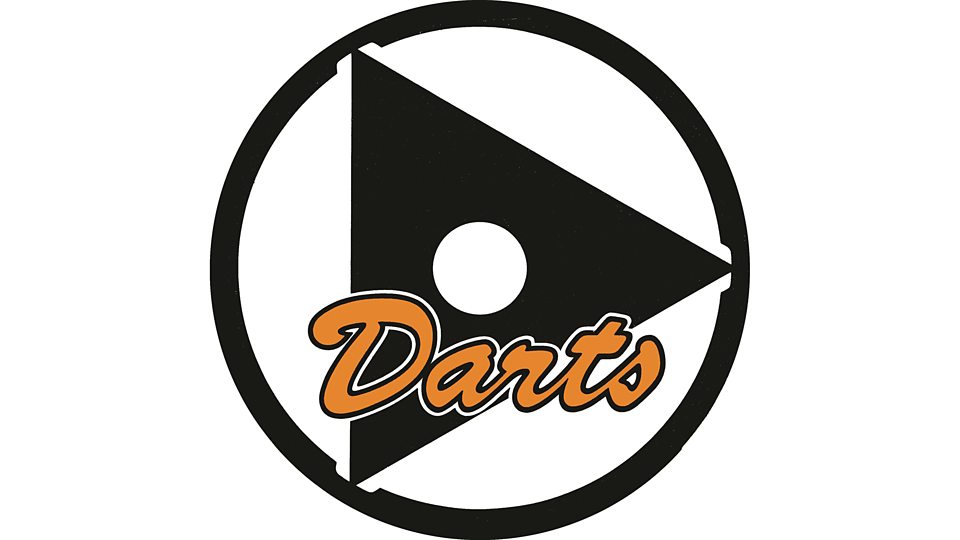 Darts: The Albums 1977-81, 4CD Clamshell Boxset
27th May 2019
Darts are a 9 piece rock n roll band from Brighton, who, unlike other 9 member bands (Slipknot, Mushroomhead) don't rely on masks or gimmicks to get noticed. Darts produced some of the best sounding music that was being dominated at the time by such acts as Mud, Showaddywaddy and The Sweet.
The great thing I remember of Darts was that they didn't take themselves to seriously and had a great sense of fun (especially on the Top Of The Pops performances of old).
i was just in my single digits when I 1st heard this band, but they've been a main stay through out my life. Tracks such as Daddy Cool, Duke Of Earl (sampled by Cypress Hill on Hand Of The Pump) and of course the classic Boy From New York City.
This box set is extensive. 73 tracks spread over 4 discs and the 4th disc is its crowning glory. Originally only released in America, Darts Across America is finally making an appearance in Europe and on CD for the 1st time. If this isn't enough to get you to buy the set, then how about the extra 13 rare tracks it's now expanded by? I thought that might change your mind slightly. 
The other 3 discs Dart Attack, Everybody Plays Darts and the self titled album have ALSO been expanded with B-sides and original single versions. Mix that with a 20 page booklet with superb liner notes makes it a no brainer purchase. 
I've had a lovely time listening to this collection after many many years in their entirety. Even my nieces and nephews have enjoyed this too (they're about the same age I was when I 1st heard Darts)
If you're a fan of 50's inspired Rock n Roll, Psycho-billy 70's Glam or just decent music in general, you're going to realy dig these albums.
Score 7/10
Track List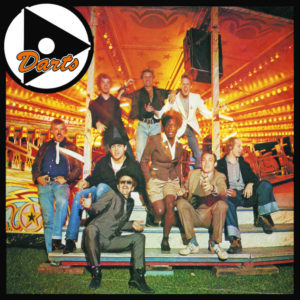 DISC ONE
DARTS
1. DADDY COOL / THE GIRL CAN'T HELP IT
2. YOUNG BLOOD
3. TOO HOT IN THE KITCHEN
4. SOMETIME LATELY
5. ZING WENT THE STRINGS OF MY HEART
6. SHOTGUN
7. COME BACK MY LOVE
8. BELLS IN MY HEART
9. SH-BOOM (LIFE COULD BE A DREAM)(
10. STAY AWAY (FROM THEM GIRLS)
11. I'M MAD / FANCY MAN / FRAMED / RIOT IN CELL BLOCK NO.9 / TROUBLE
BONUS TRACKS
12. COME BACK MY LOVE (SINGLE VERSION)
13. NAFF OFF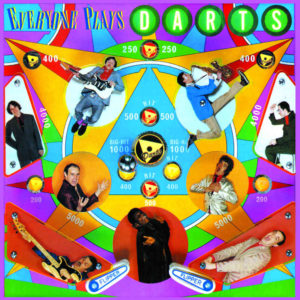 DISC TWO
EVERYONE PLAYS DARTS
1. THE BOY FROM NEW YORK CITY
2. HONEY LOVE
3. MY FRIEND'S WIFE
4. IT'S RAINING
5. MAKE IT
6. HAMMY'S BOOGIE
7. WHO'S THAT KNOCKING
8. MY TRUE STORY
9. LATE FOR WORK
10. BONES
11. LATE LAST NIGHT
12. I GOTTA GO HOME
13. WHY I CRY
BONUS TRACKS
14. BONES (SINGLE VERSION)
15. IT'S RAINING (SINGLE VERSION)
16. MESSING SHOE BLUES
17. DON'T LET IT FADE AWAY
18. EARLY IN THE MORNING
19. WHY I CRY (EXTENDED VERSION)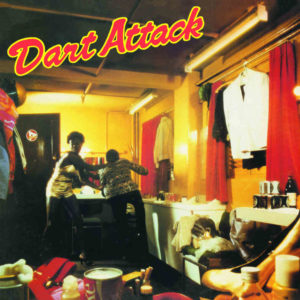 DISC THREE
DART ATTACK
1. DUKE OF EARL
2. RUNAROUND
3. DON'T SAY YES
4. CUCKOO
5. ONE OFF THE WRITSTS
6. COOL JERK
7. DON'T HANG UP
8. HONEY BEE
9. CAN'T GET ENOUGH OF YOUR LOVE
10. REET PETITE
11. DON'T MESS AROUND WITH LOVE
12. DON'T LOOK BACK
13. THIS IS THE NIGHT
14. GOODBYE BRENDA
BONUS TRACKS
15. GET IT
16. HOW MANY NIGHTS
17. I'VE GOT TO HAVE MY WAY
18. SING OUT THE OLD BRING IN THE NEW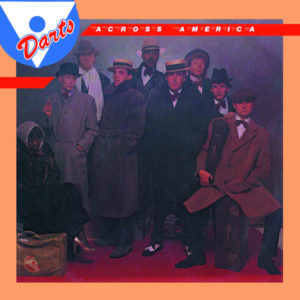 DISC FOUR
DARTS ACROSS AMERICA
1. THINK
2. REACH OUT, I'LL BE THERE
3. PEACHES & CREAM
4. SPEEDO
5. COVER TO COVER
6. SAD AND LONELY
7. LET'S HANG ON
8. FALSE ALARM
9. HIT AND RUN
10. SHOW ME / DO YOU LOVE ME
BONUS TRACKS
11. CAIROLI
12. D.I.Y. HEARTACHE
13. WHITE CHRISTMAS
14. SH-BOOM (B-SIDE VERSION)
15. DON'T SAY YES (LIVE)
16. JUMP CHILDREN JUMP
17. GREEN FOR GO
18. SHOW US YOUR SHOES
19. HEY JO GIRL
20. FEELIN'
21. THIRD TIME LUCKY
22. TOUCH ME
23. TIGHT LINES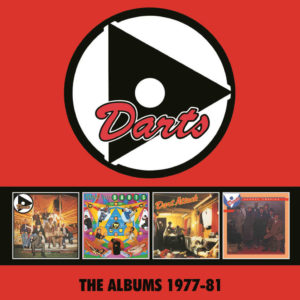 Label
7Ts
Release Date
21st June 2019
For all things Darts, click HERE and to purchase this sublime box, click HERE
How useful was this post?
Click on a thumb to rate it!
Average rating / 5. Vote count: