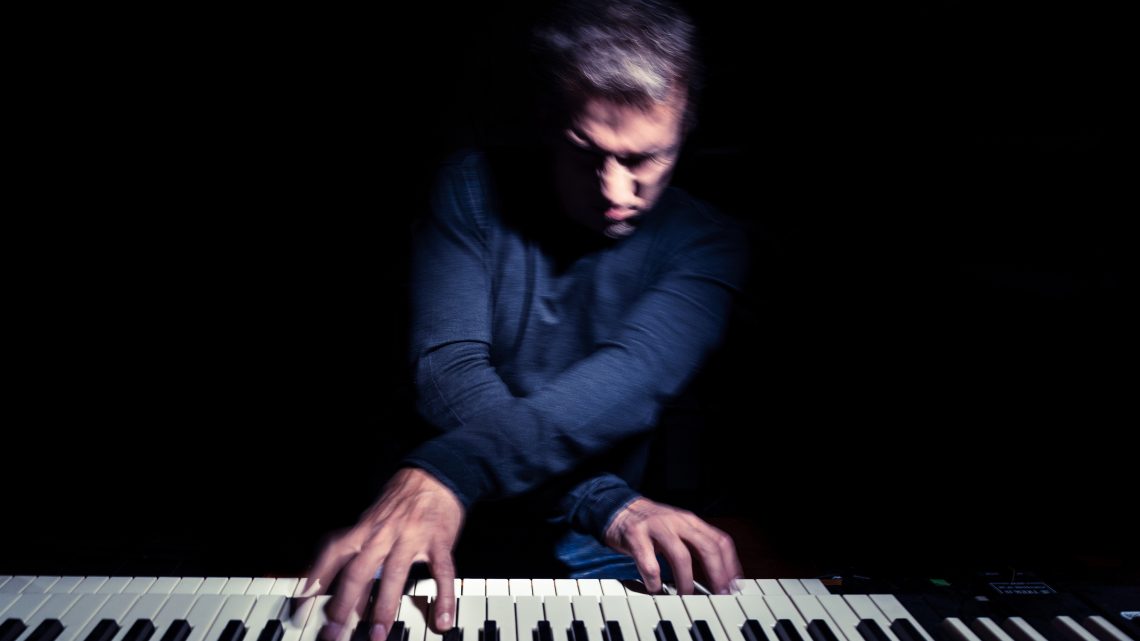 Derek Sherinian- Vortex – CD Review
22nd June 2022
0
By
Kevin McCallum
He's often been described as versatile, gives an 'aggressive' approach to keyboard playing, he's been voted into the top 10 of greatest keyboard players of all time and the greatest of the 201st century. His name is Derek Sherinian.
'Vortex' is his 9th solo album since the launch of "Planet X' back in 1999. Containing 8 tracks and a 'who's who' of guitar playing to support him and relies on global big hitters Tony Franklin (Bass) and Simon Philipps (Drums) to provide consistency along with Derek.
Derek's career is extensive of course most notable with Dream Theater, but also he can add Billy Idol, Kiss, Alice Cooper, Black Country Communion and Whitesnake to name but a few.
So what of 'Vortex'?…. It kicks off with 'The Vortex' assisted by Steve Stevens on guitar with a big all out intro taking you back into a journey which was temporarily put on hold after the release of 'The Phoenix' back in 2020. Fast paced, big guitar solo and melody definitely sets out the tone for what lies ahead.
Next up 'Fire House', the guitar duties passing over to Nuno Bettencourt, definite late 70's funk/rock vibe sits behind this one. Same pace as album opener and keeps you on track.
For me has the best solo work from Derek on this one and also a big Hammond organ influence. One of the album favourites for me.
'Scorpion' big piano playing from Derek throughout and including a jazzy Bass solo from Tony, it's moody and would fit in well echoing in a city theatre.
Back in with the guitar playing of Steve Stevens, 'Seven Seas' is another album favourite. Gives us great guitar lines and steady keyboard shredding. His shredding capabilities accolade as the 'keyboard version of EVH', accredited to Derek shines through.
'Key Lime Blues' has the funkiest sound on the album. Great guitar work from Joe Bonamassa and Steve Lukather, bring the rock edge back to it, but funk runs through and underpins it.
'Die Kobra' features one of my favourite guitar players of all time, Michael Schenker and one of my favourite from the last 15 years or so Zakk Wylde. Opens up with an Asian influenced atmospheric intro and the guitar playing kicks in big style. Both guitar players take turns to rip it up to max speed from kick off then slow it right down mid song. Then you go back up there to max speed, again supported obviously by great keyboard playing throughout, another album favourite.
'Nomad's Land' brings in Mike Stern on guitar, shares big keyboard exchanges with different styles throughout from Derek and up beat temp from Mike on guitar.
Album closer 'Aurora Australis', all 11 minutes of it, brings together all the different keyboard and guitar styles that you hear through the previous 7 tracks into one sensible summary of the album. Ron 'Bumblefoot' Thal, who Derek worked with with in 'Sons of Apollo' brings excellent guitar input.
This is a good release. Top level musicianship. Its the first review I've done of an album without vocals, which in itself has been strange, but equally allows you to drill deep into the keys, guitar, drums and bass, Album favourite is 'Die Kobra' followed by 'Fire House'.
 Score 7/10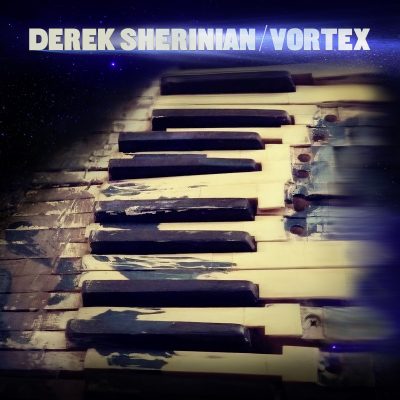 Tracklist

1 The Vortex feat. Steve Stevens
2 Fire Horse feat. Nuno Bettencourt
3 Scorpion
 4 Seven Seas feat. Steve Stevens
5 Key Lime Blues feat. Joe Bonamassa, Steve Lukather
6 Die Kobra feat. Michael Schenker, Zakk Wylde
7 Nomad's Land feat. Mike Stern
8 Aurora Australis feat. Bumblefoot
Label – Inside Out
Release – 24th June 2022
For all things Derek Sherinian, click HERE and to purchase the album, click HERE
How useful was this post?
Click on a thumb to rate it!
Average rating 5 / 5. Vote count: 4
No votes so far! Be the first to rate this post.
Related