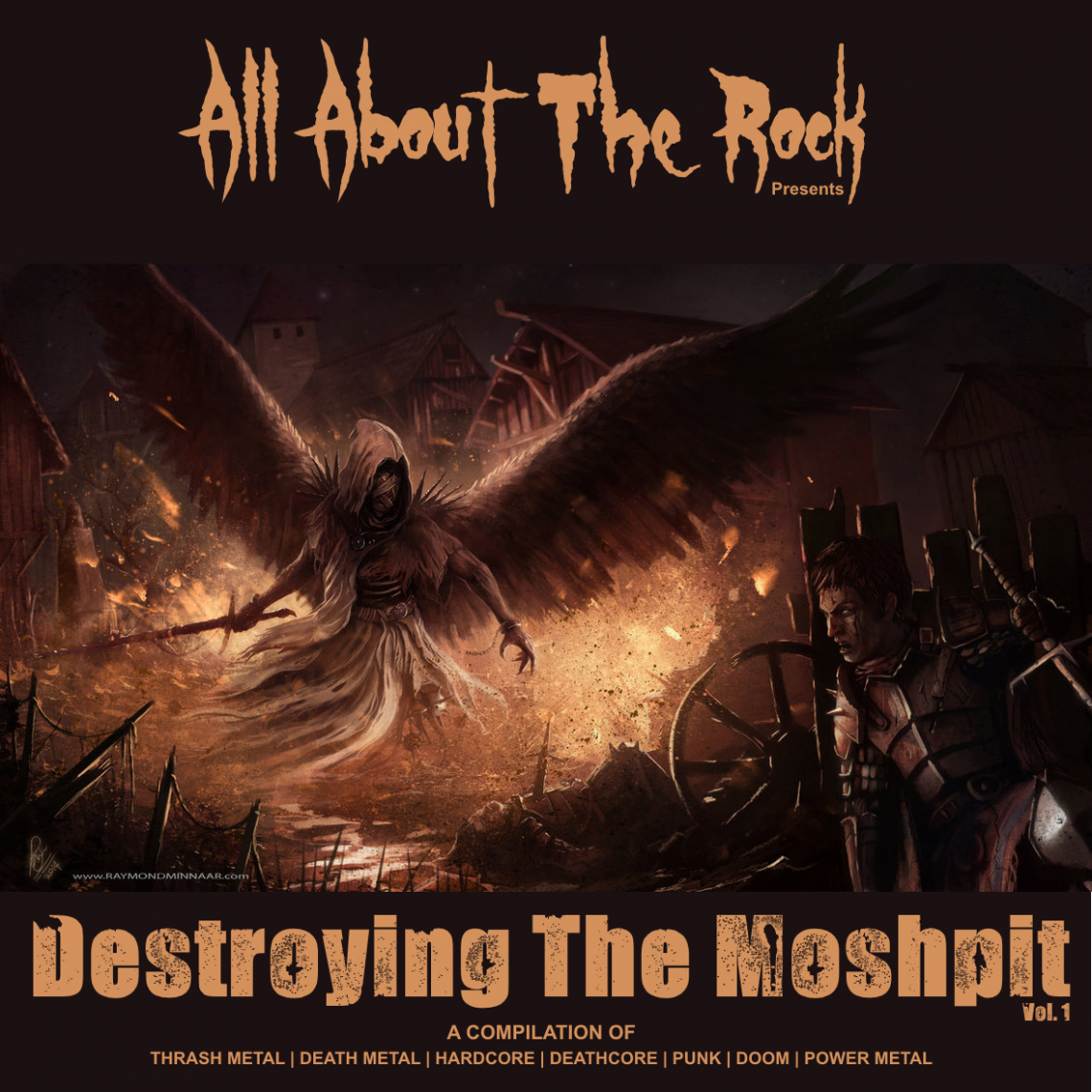 Destroying The Moshpit :: Vol.1
23rd April 2015
Off
By
Craig
[bandcamp width=100% height=120 album=4146341624 size=large bgcol=ffffff linkcol=0687f5 tracklist=false artwork=small]
[download id="15061″]
#1 – Bro Jovi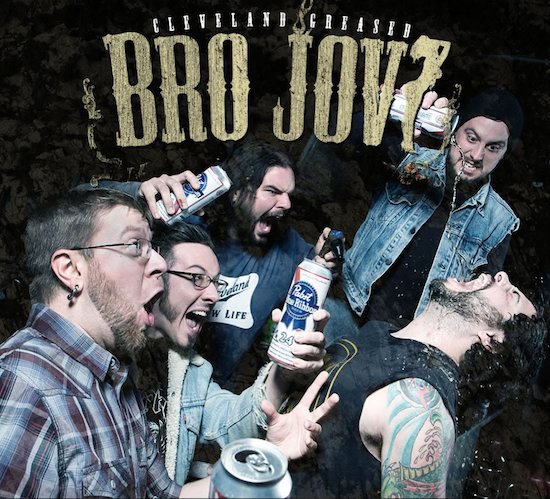 What happens when former and present members of Abigail Williams (Candlelight Records), Aborted (Century Media Records), and System Divide (Metal Blade Records) come together for one purpose?
The result is the alcohol fuelled stoner rock influenced Bro Jovi! At this point you may be thinking "another Bon Jovi tribute band" – this could not be any further from the truth because sit down, strap up, crack open a beer and enjoy this soundtrack to binge drinkin', bar room brawls, and hangovers.
When asked to describe their music, Bro Jovi replied:
"It's music that'll make you wanna fuck or fight!"
Bro Jovi have already been featured and reviewed in Kerrang! Magazine, The Dungeon and many others.
www.facebook.com/brojoviband
http://brojovi.bandcamp.com
#2 – Arkiva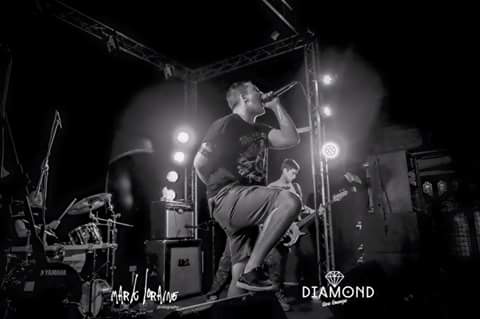 Formed in the Spring of 2014, and with a complete set of brand new gig-ready material, Arkiva are currently set to begin REC…ORDING their upcoming 3-Track EP as of March 2015, in aim to be released by May 2015.

Arkiva landed their debut performance back in August 2014 in their Hometown, Lincoln, and performed to a packed out venue of approximately 200 people. Since then the band have played multiple shows in Lincoln, and Doncaster, where crowds and promoters have continued to take strong interest in the band, as well as re-booking/working with them.
The band are set to play a string of shows over the next few months to promote their new material and recently released Debut Single 'Final Solace'. The band are currently set to hit the likes of Nottingham & Sheffield over the couple of weeks, with more dates to be confirmed.
The band released their Debut Single & Music Video, 'Final Solace' during January 2015 via Facebook & YouTube. The link to the video can be found in the 'Short Description' section. This release was the follow up the song's debut live stream on THE ROCK TRAIN at SIREN FM 107.3
https://facebook.com/profile.php?id=559176667524096
www.youtube.com/watch?v=RnNRLQNMikw

#3 – Nothgard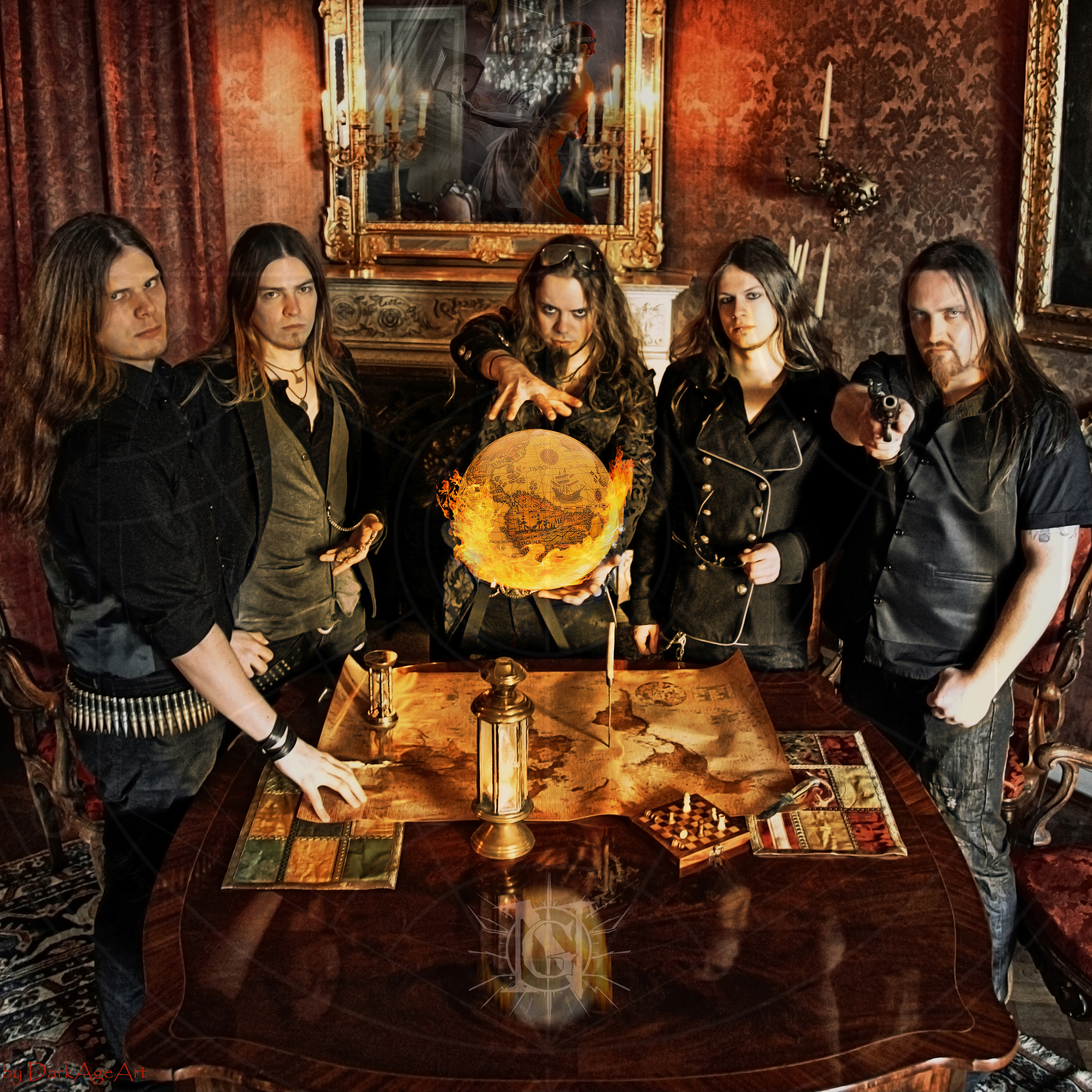 Nothgard is a German Epic Melodic Death Metal Band. The band stands out for 3 technical guitars and epic orchestral parts combined with influences of folk, classic, melo-death and hard rock.

Nothgard is an epic melodic death metal band from Germany, founded in 2008 by Singer and Lead-Guitarist Dom R. Cr…ey and the former drummer Toni. The band stands out due to the 3 technical guitars and their intoxicating live shows.
After a few months of jam sessions, they started to work on their own songs. Of course there was an indispensable need for a bassist and rhythm guitar. Vik joined the band as man responsible for the pressure. Simultaneously with Chris (rhythm guitar), Lena became a member of the band, giving the songs a symphonic touch by playing the keys. So their collective ideas let develop varied songs with lots of influences out of death-, folk-, and classic. The last need was a band name, which was found in "Nordavind" for the present. Finally the band was more or less ready to start with rehearsals. Soon the first gig came ahead in a local biker hall what was a good chance to demonstrate the new written stuff and get feedback in any way. Unfortunately dissensions between the members caused an egress of Chris and Lena of "Nordavind". But that was no reason to put the project on ice. The time gained was used to work on the first three demo songs "Rise after Falling", "Sword Of Xanten" and "Funeral March", which were released via MySpace in September 2009. After nights out, searching for two more capable musicians a new Keyboarder was found in Rosh. Daniel K. became the new rhythm guitarist. Now a new band name was essential. Furthermore nights came across spent with thinking about a new name. Eventually and fortunately it was found in "Nothgard".
In 2010 the band stared with some gigs in Germany, Austria and the Czech Republik. A highlight for the young band was the Metalfest Open Air, where Nothgard played in front of a very impressed and interested audience. In June the guys signed a label and booking contract with Black Bards Entertainment.
In November drummer Toni has decided to leave the band for some private reasons, therefore Nothgard was looking for a new drummer.
In April 2011 the band has released their debut album called "Warhorns of Midgard", which received rave reviews. In the same month they performed their first European tour together with Skyforger, Heljareyga, Gernotshagen, Kromlek and Northland.
After a long period without a steady drummer Nothgard has found a new virtuosic member in Dominik Ziegler. Only five months later the band and Rosh have decided to go separate ways.
2012 Skaahl joined the band as their 3rd guitarist. Since then the line-up is constant and stronger than ever.
With their new and second album the Band is heading straight towards to originality, technical finesse and maturity.
www.nothgard.de
https://www.facebook.com/Nothgard
http://www.pinterest.com/nothgard/boards/
https://twitter.com/Nothgard
http://www.youtube.com/user/Nothgard
http://www.myspace.com/nothgard
#4 – Arrival of Autumn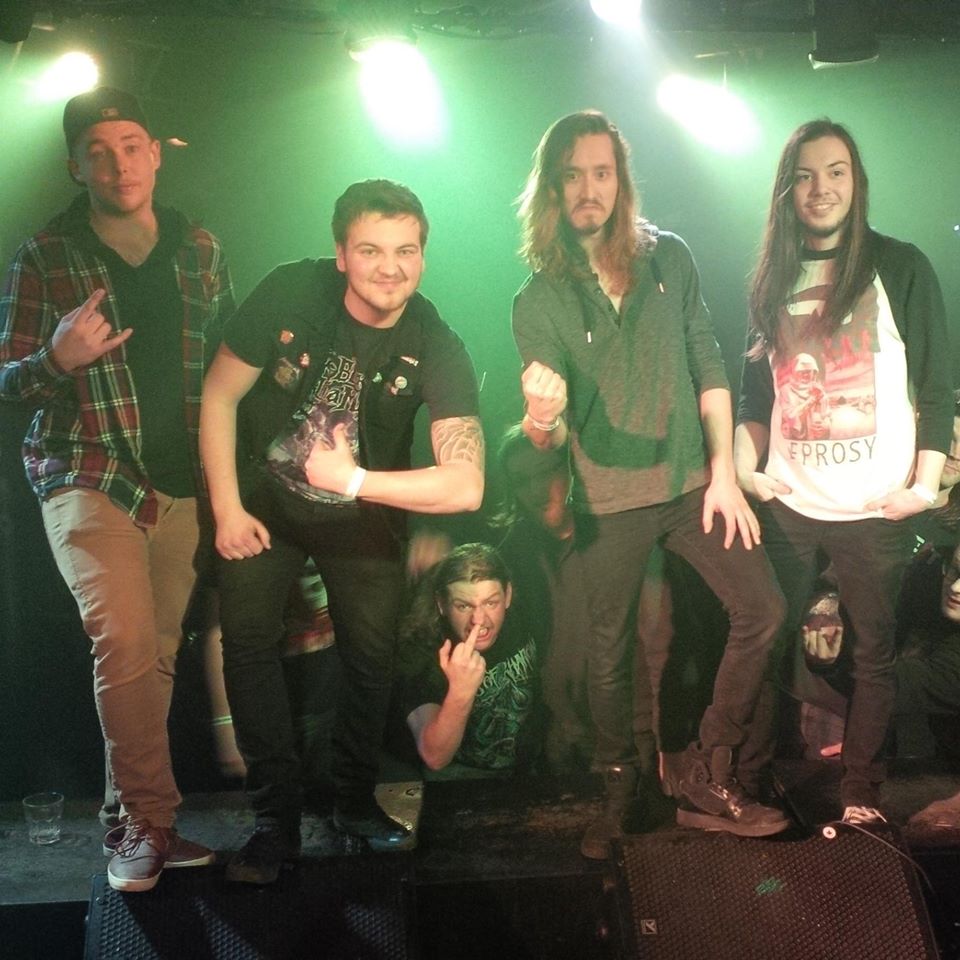 Since early 2011 Arrival Of Autumn has been a versatile four piece machine exploring the boundaries of heavy music. Incorporating the finest elements of Groove,melody, rock, hardcore, thrash and infusing it with a modern sound creating the perfect blend of mosh and roll. Arrival Of Autumn is growing fast gaining fans all along western Canada and more with an electric live show that leaves people wanting more. With a new album out (Shadows) we at Arrival Of Autumn look forward to visiting you in your town!
http://www.arrivalofautumn.com
http://www.facebook.com/ArrivalOfAutumn
#5 – Black Tower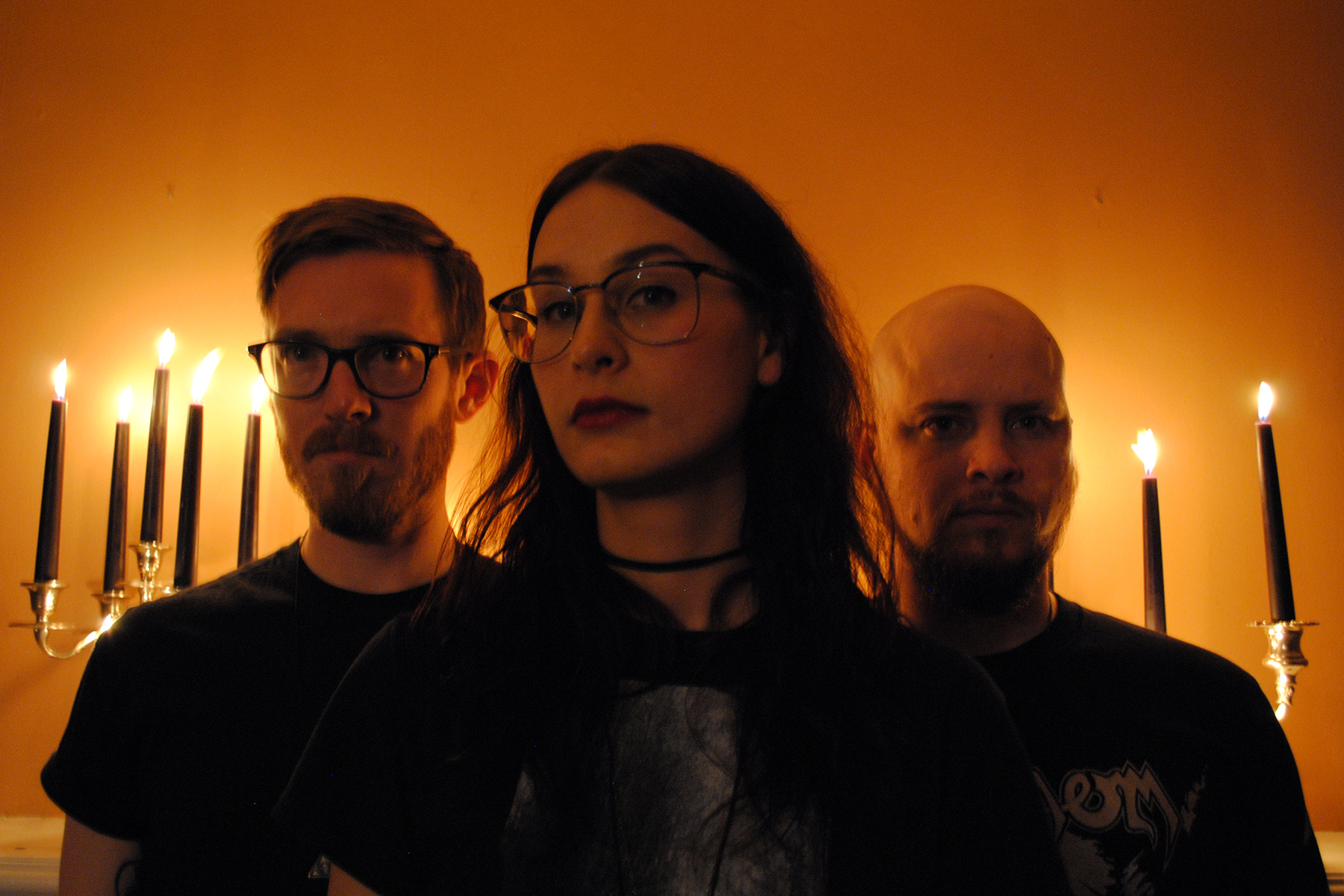 Black Tower hail from Ottawa, but it might as well be Middle Earth. Or at least a Middle Earth as filtered through heavy metal. Tolkien would probably not approve, but generations raised on his books – as well as Iron Maiden and assorted black metal records – will nod their long-haired heads in appreciation.In short, Black Tower is metal that wears its nerd credentials proudly on its sleeve. You don't sing "Under the Lonely Mountain!" loud and proud in your opening song, or marry the sensibilities of Slough Feg to early Dissection and an almost Bad Religion-ish punk catchiness, without knowing exactly what you are. A lot goes into the mix, but as with any good recipe, what comes out has a flavor all its own.
http://unspeakableaxerecords.com
http://www.facebook.com/unspeakableaxerecords
#6 – Cyrence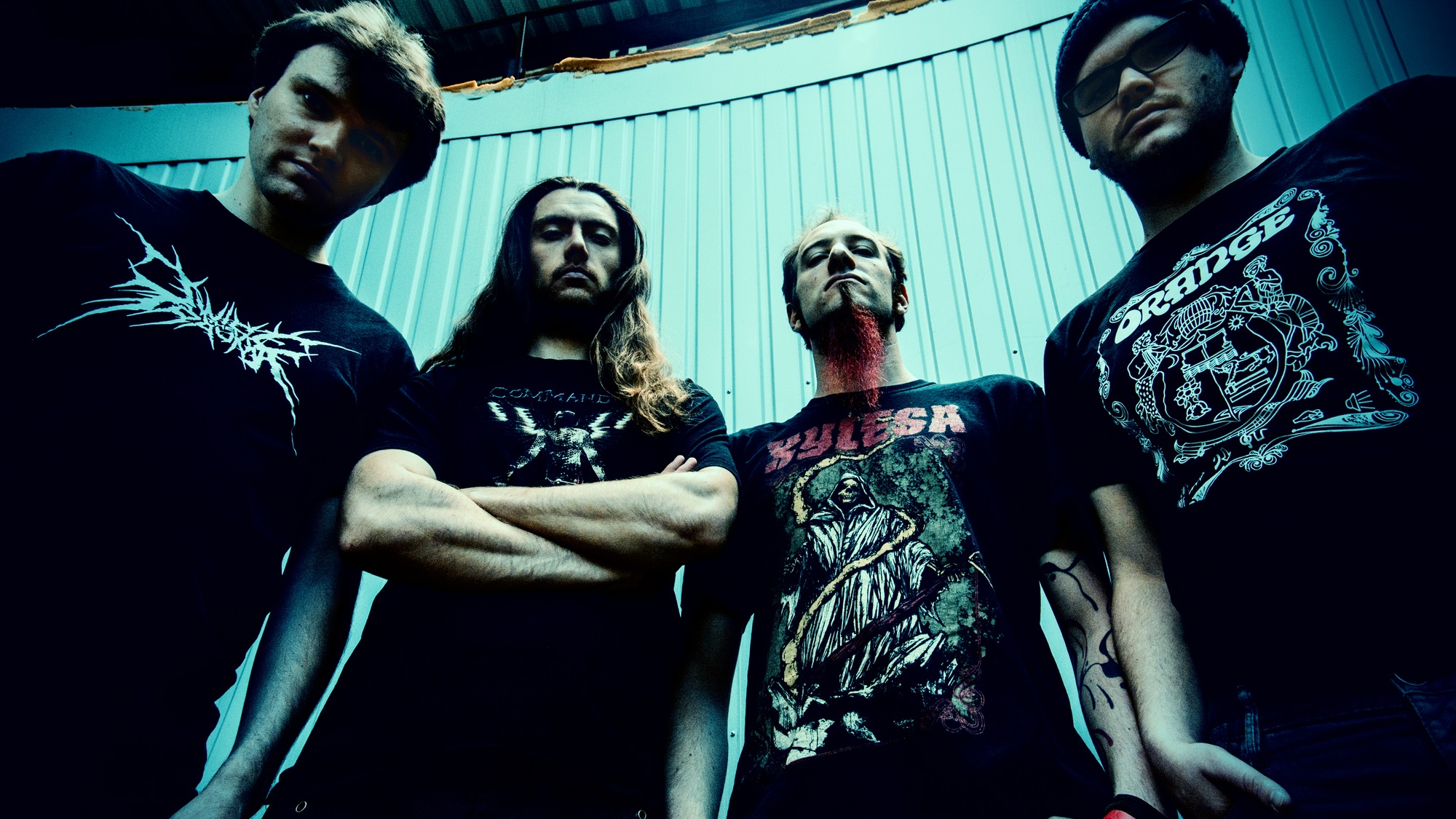 CYRENCE, a hungry young band from Munich, Germany, play Melodic Thrash Metal in the vein of MEGADETH, METALLICA and ANTHRAX. Yet their style is modern and unique, there are no boundaries. You will enjoy a shitload of neckbreakers as well as clean, almost psychedelic moments, always maintaining the right amount of heaviness, groove and melody. Crushing rhythms, intelligent drumming and blistering leads bring back the good old days of thrash, while their exceptional melody lines implant CYRENCE's songs in your head for days.
Each song brings with it a different kind of mood and energy. The lyrics cover a wide range of topics; there are horror stories ("The Hospital"), science-fiction ("Dystopia", "Purity Control") and even lyrics written by life itself ("This Life," "I Won't Fall").
Their live performance is one of a kind. CYRENCE love to entertain, as you will witness when they shred through their set with big fat grins, leaving nothing but ash behind.
CYRENCE is a band that delivers quality Thrash Metal. CYRENCE focus on the quality of the song instead of just heaviness or speed. That's why every song is its own thrilling adventure. That's why people love the sound of CYRENCE.
https://www.facebook.com/cyrencerocks
#7 – OMV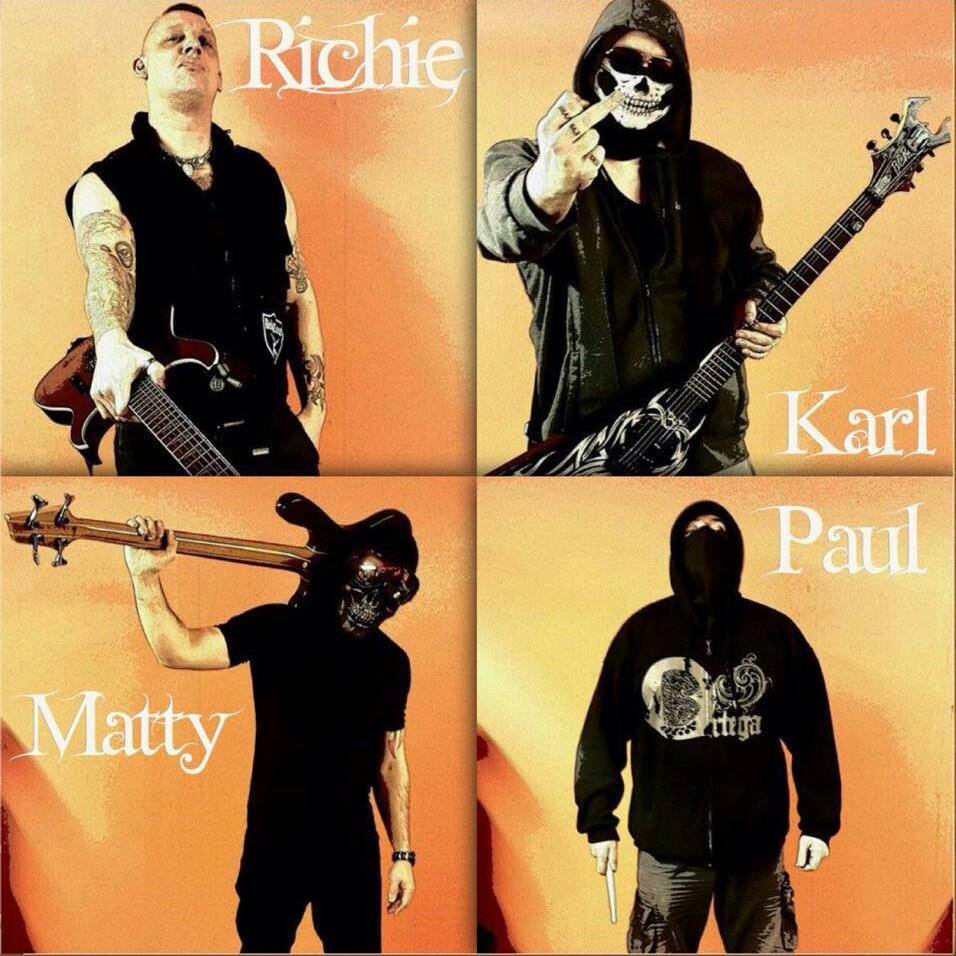 With a history to tell that would surely create a smash hit movie, a song written by the UK's most notorious prisoner Charlie Bronson OMV are Street metal / Hardcore from Merseyside, formed in jan 2012 by front man Richie after his release from prison, OMV write aggressive groove riffs with huge breakdowns all the songs are real life experiences Richie encountered as a criminal , not glamorizing crime but sending a message out to stay away from that kind of life, naming Pantera lamb of god Hatebreed and ICE Ts Body Count as influences this band are guaranteed to deliver a neck braking performance. Having played with bands including Diamond Head, Lawnmower Deth, Line of fire and knotslip at venues including the Liverpool and London 02 academy's OMV are ready to take on all comers and prove why they already have a name as the band no other band wants to follow ! they are also a band who would rather spend there time in the gym than in a pub they are bringing a new look and feel to metal and now is there time !
#8 – Halo Creation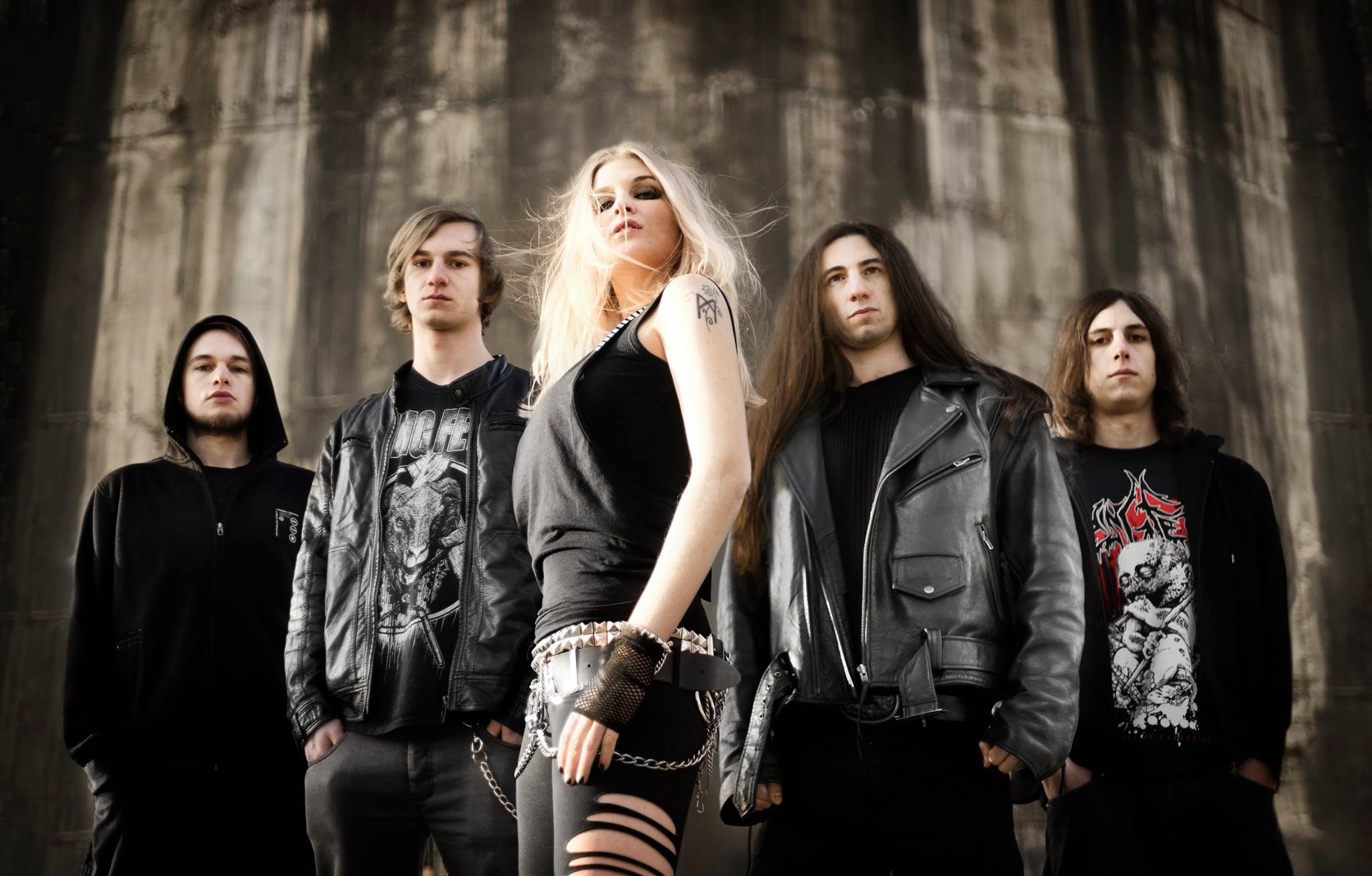 HALO CREATION is a female fronted DEATH METAL band from Vienna, Austria and was founded in 2014. Their unequivocal message is:
!!! BANG YOUR FUCKIN´ HEAD !!!
The five members of the band bring you real, powerful and straight Metal. 
And also live, you can feel and see the brute force of HALO CREATION.
It began in a small rehearsal room in the middle of Vienna. Since the very beginning they rehearse regularly and so the first songs accrued. In summer of 2014 a Demo CD with four songs on it was recorded. 
In fall of the same year, they already changed one member. 
Drummer Tom Zaussinger was replaced by Armin Heydari.
In september, HALO CREATION played their first live show, together with Illdisposed. 
Since this show, they play live regularly, and already shared the stage with Graveworm or Jinjer. 
These days they are busy with songwriting for their first album and in summer 2015 they will enter the studio.
For HALO CREATION, it is important to produce elaborated and very powerful music. When they`re playing live, the crowd should go crazy and while listening to their songs, any kind of emotions sould arise.
The music should be real Death Metal, which means, there will be no clean vocals nor Nu Metal parts in it. Moreover, outstanding chorus lines are important. Further, excesses in speed, or changes in rhythm should be a big part of this music.
https://www.facebook.com/halocreationmetal
#9 – MUTANK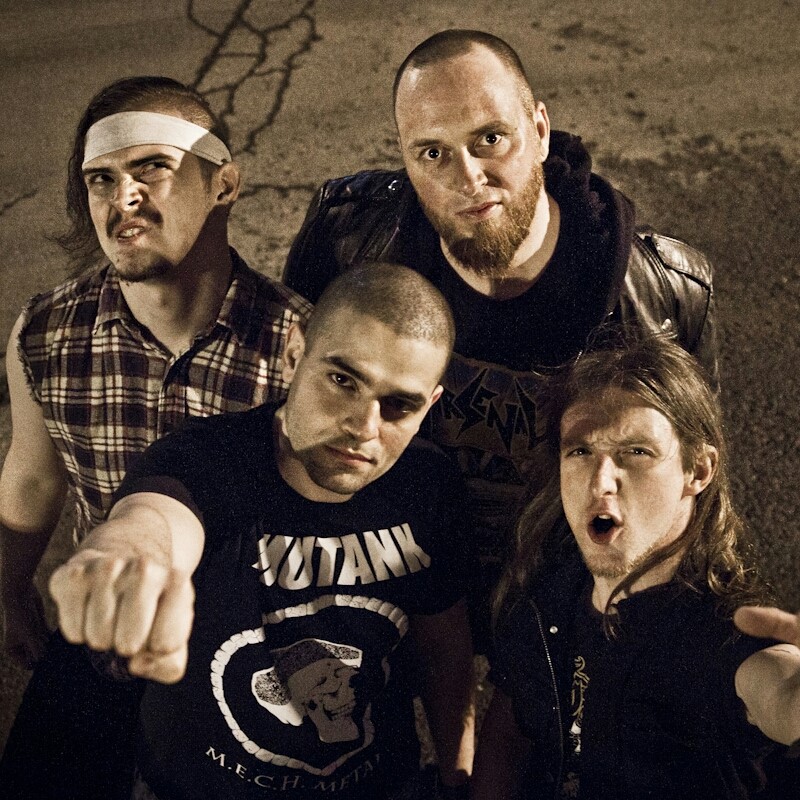 Listen up, Scumbags! You want loud, in your face, no-nonsense crossover thrash from another planet? MUTANK is here to tell you they don't care what you want! Fast-riffs? Check! Rippin' solos Check! Disestablishmentarianistic poser-bashing revelry? Check yo'self, FOOL! Stop living a fucking lie, stop giving a fuck what people think and prepare for some neck-aerobics. This is MUTANK!
https://www.facebook.com/bonebrainsnotdemolishers
#10 – Pravitas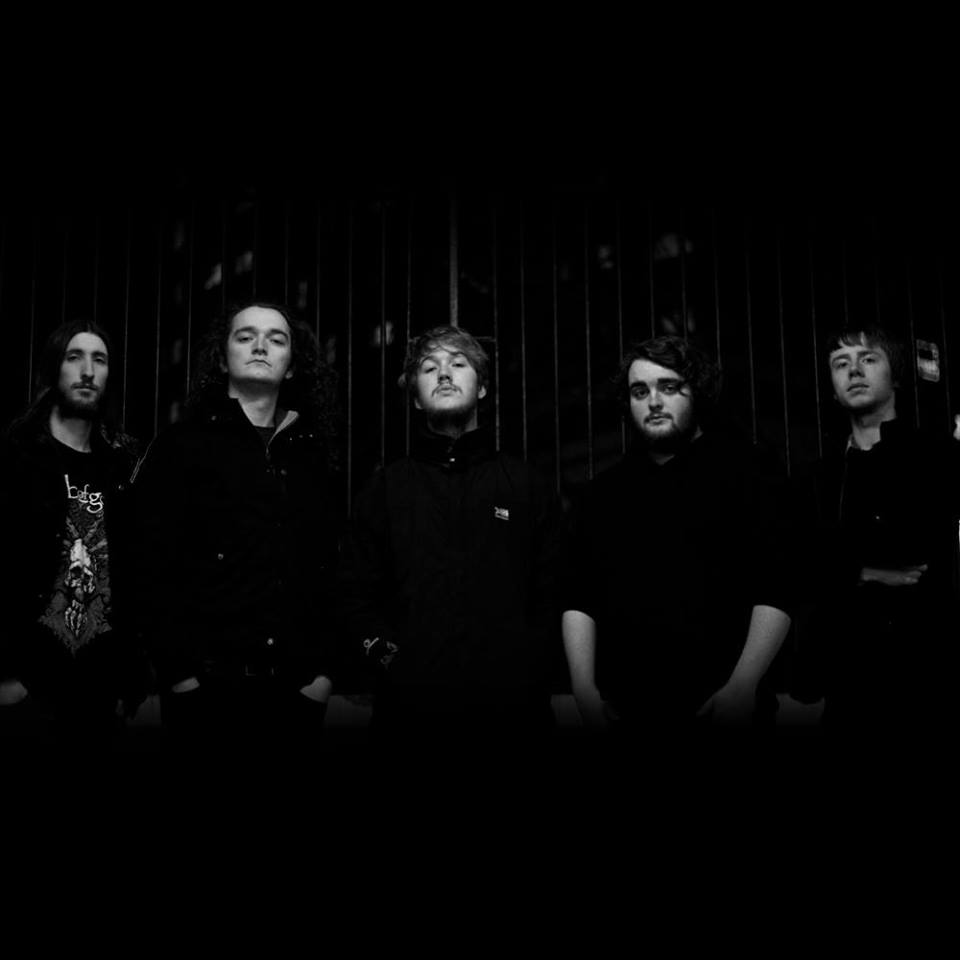 Here's a brand new band stemming from Leeds. But don't let their recent birth deceive you. Pravitas is a band with a considerably tight sound which could even be considered beyond their years. Which makes the reality of this upstart that much more interesting.
https://www.facebook.com/pages/Pravitas/
http://www.youtube.com/channel/UCzj7b1hSditTR03nt03LDVQ

#11 – Premortal Breath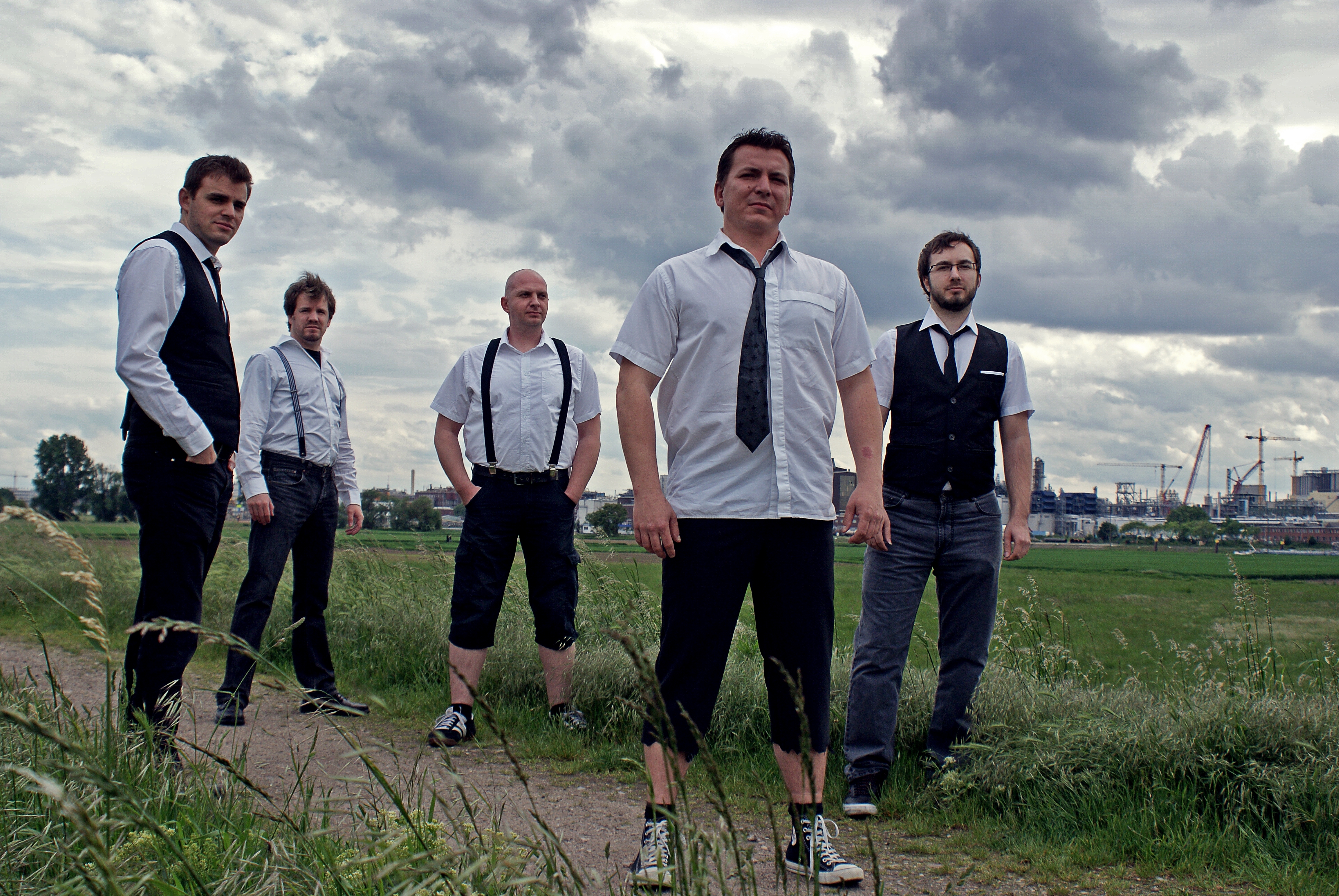 In 2010 Tommy (vocals) and Potti (drums) decided to grab the bull by the horns. They wanted to start a fresh-sounding, heavy, yet melodic metal band –the idea of Premortal Breath was born.Still missing guitarists and a bassist, the two started their questfor fellow musicians. A first line-up was complemented by Armin (guitar) and Tobias (bass) and started working on new songs right away. In October 2010 the bunch entered the Beat-House Studio in Rauenberg/Germany where they recorded two of theirsongs (Mind over matter/Your ruin).
Still lacking a second guitarist Tobias switched from bass to guitar, a wise decision, as shortly after guitarist Armin left the band due to personal issues. Luckily a new bassist was found quite easily in Sebastian. Without intermission they continued to rehearse and push their songwriting, while looking for a second guitarist. Innumerable, fruitless auditions later guitarist David joined the band, being the missing piece. But shortly after the bands line-up changed once again -David left the band to pursue his own musical ideas. The band being fed up with auditions Sebastian stepped up to the challenge and filled in as second guitarist. Recruiting a bassist was kind of a no-brainer, as first applicant Dominik convincedon all levels.
In 2014 we recorded our first album called "THEY" in the "Logischdenker" recording studio that also mixed and mastered the songs. The album includes 8 tracks and was released in July 2014.
www.premortalbreath.com
www.facebook.com/premortalbreath
www.reverbnation.com/premortalbreath
www.twitter.com/premortalbreath
www.metalarchives.com/bands/Premortal_Breath/3540386162
www.youtube.com/channel/UCUXotBvT8JuAYgMc_Cqsl0A
#12 – Psychostick

What happens when two best friends who grew up listening to Weird Al and Pantera decide to start a band combining crunching riffs and laugh-out-loud lyrics? Psychostick happens, happened, and continues to happen. Vocalist Rob Kersey and guitarist Josh Key teamed up with drummer Alex Dontre and Matty J "Moose" to create some of the most off-the-wall records to ever reach store shelves. Backed up by a fleet of viral-sensation online videos and an insane live show that few can forget, Psychostick has proven year after year that they refuse to be ignored. And the fans wouldn't have it any other way.
Now residing in Chicago, IL with four hard-hitting comedic albums behind them – "We Couldn't Think of a Title" (2006), their holiday album "The Flesh Eating Rollerskate Holiday Joyride" (2007), "Sandwich" (2009), and "Space Vampires vs. Zombie Dinosaurs in 3D" (2011) – the nearly 100 percent do-it-yourself band Psychostick returns with their latest offering: The crowd-funded album "Revenge of The Vengeance" out on November 4, 2014.
Featuring an eye-brow raising track list that includes previously released singles such as the manly beard anthem 'Obey The Beard' and over-night internet hit 'Dogs Like Socks', plus new tracks 'Quack Kills', 'So. Heavy.', 'Blue Screen', and a tribute to the 21st century's most beloved action super hero 'Bruce Campbell," Psychostick aims to please their cult-like following while maintaining steady growth as new fans discover this one-of-a-kind project.
http://psychostick.com/
https://www.facebook.com/Psychostick

#13 – Witch of the Waste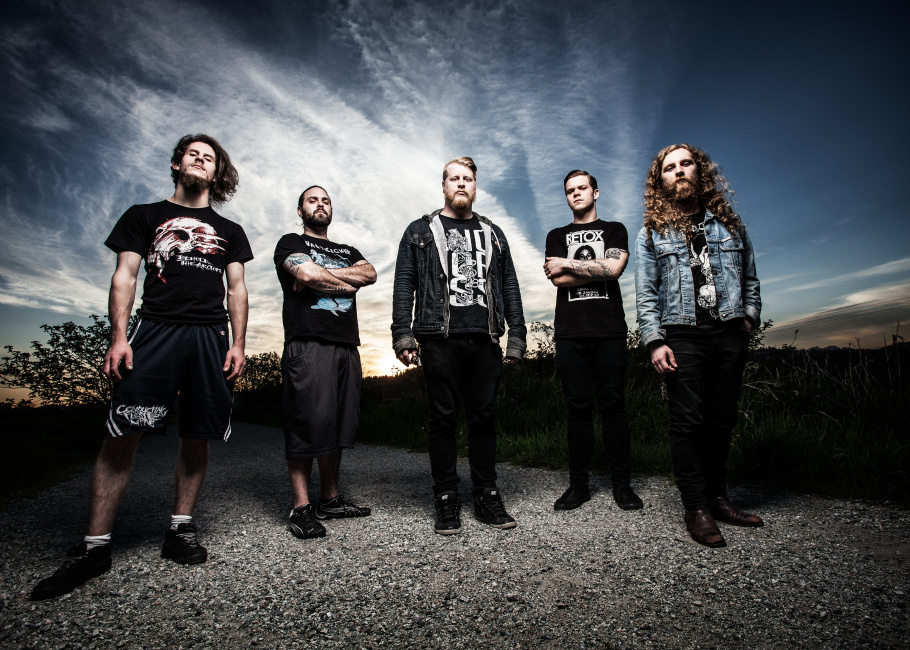 Witch of the Waste is a 5 piece metal band from Vancouver BC. Rejecting the technical arms race that overwhelms modern metal, WOTW strives to reach new levels of raw intensity while keeping their aesthetic vision close in sight. Fast, churning and swelling guitar riffs laid over manic drumming played fast, loud, and recklessly topped off with dynamic barking vocals and high otherworldly shrieks. Influences range from Converge, Oathbreaker, and Ulcerate to Sigur Ros and Pink Floyd. The music is a terrifying exploration and an emotional upheaval.
https://www.facebook.com/witchofthewaste
https://witchofthewaste.bandcamp.com/

#14 – Vintage Warlords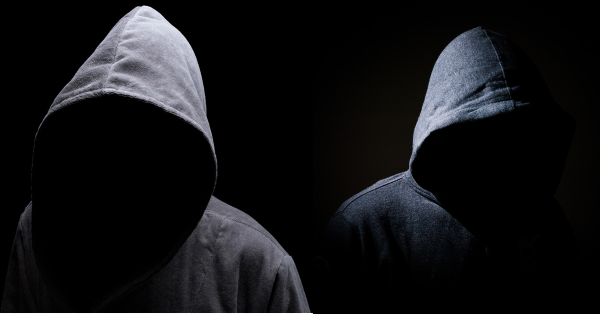 Vintage Warlords is a morbid piece of rotting nostalgia, full of sludgy doom-laden riffs straight from the scattered remains of death metals humble origins. Monstrous guitars, tortured vocals, and an abandoned sense of security will overwhelm any and all in the underground who dare face the new heirs to the doom / death throne!
www.facebook.com/vintagewarlords
vintagewarlords.bandcamp.com
#15 – Dead Earth Politics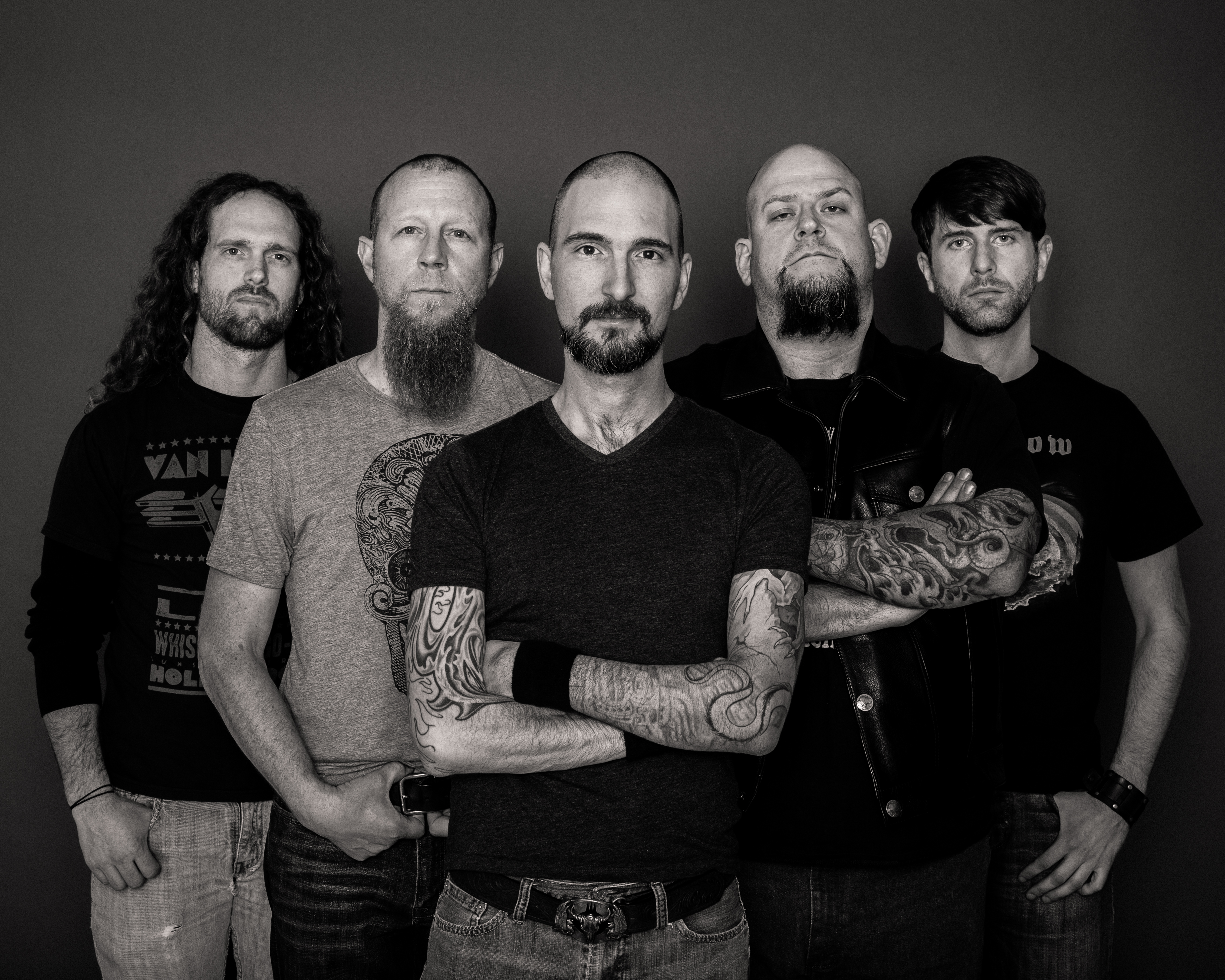 Forged from the soul of the Austin metal scene, Dead Earth Politics is a blade that cuts like no other. Having been compared to the likes of Lamb of God, Iron Maiden, Pantera and other legends, this band strikes at many cores.In 2006 they released their freshman E.P., "Mark the Resistance". The album quickly gained notoriety and in 2010 they followed up with the LP "The Weight of Posiedon" which received acclaim from reviewers and the praise of fans. In 2014 Dead Earth Politics was honored with the Austin Chronicle's "Best Metal Band" award for the third consecutive year. With passion coursing through their veins and dedication in their hearts, Dead Earth Politics strives for perfection in their craft. Aiming now to complete their new album that is yet-to-be-titled they have a grand challenge in front of them. This does not sway them in form, for there are many years on the horizon and they aim to do only what they know: to make great art!
deadearthpolitics.com
deadearthpolitics.bandcamp.com
facebook.com/deadearthpolitics
twitter.com/DEPAustin
#16 – My Wooden Pillow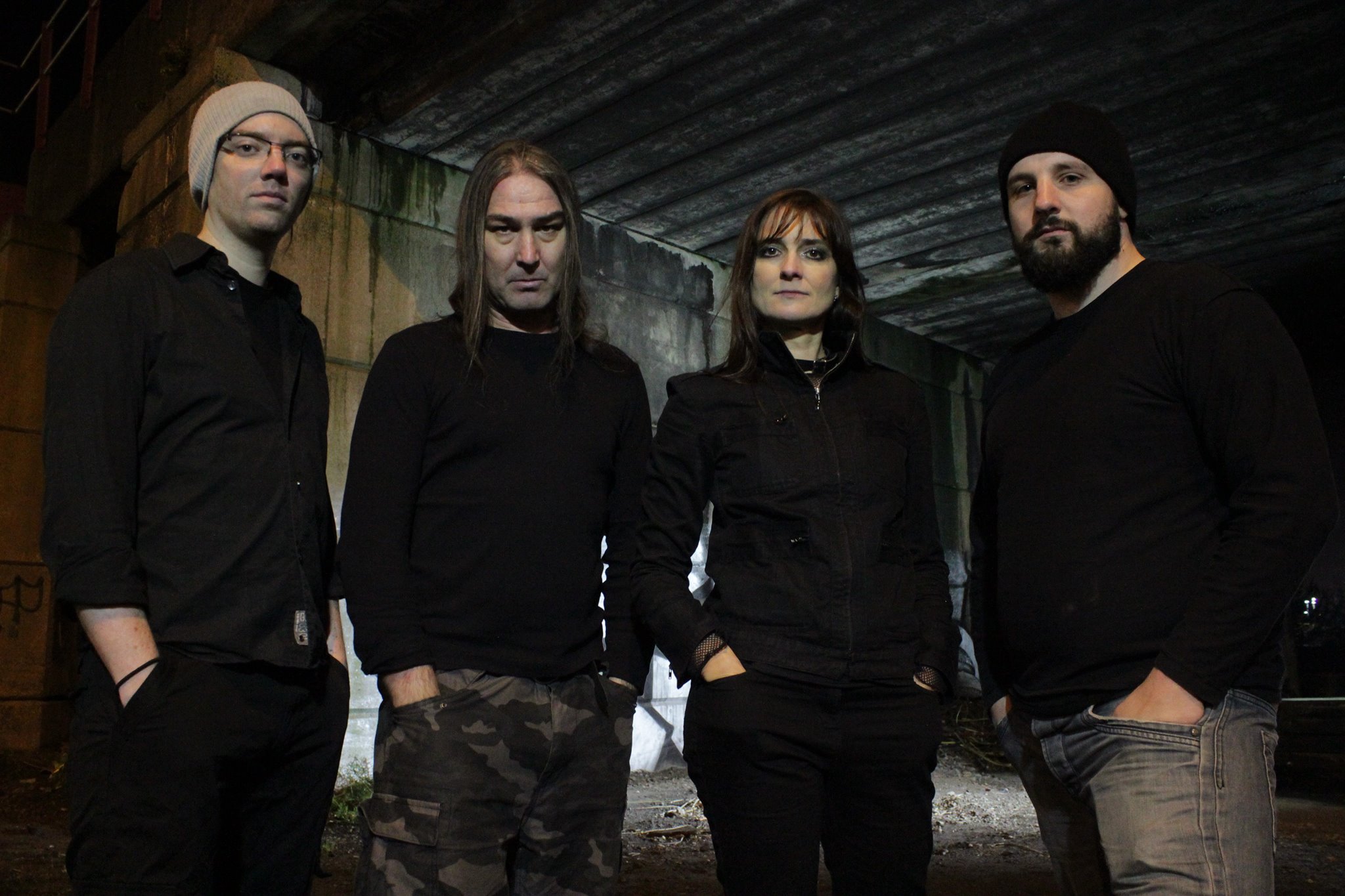 My Wooden Pillow started as a bedroom project by Hassan Alemdar (ex Trisatanic Diavolator, Blackmail, Brotherhood of Slam) writing instrumental pieces of music for personal pleasure.
Soon to be joined by a close friend Patrick McBride (ex Year Zero) on the bass. As the songs started to take shape they decided it was time to find a singer and drummer with a view to start gigging. Fergus Henning answered the call for the singer's position and Dion Mills (ex Mendoza) joined on the drums and they soon started to gig around Manchester.
Unfortunately, Fergus Henning had to step down after a few shows for health reasons and Michelle Adamson (ex Joycopter) came as replacement. Her influence on the band was profound and the real work started then. Highlights of this period are the release of the video for Vein of Affliction, winning the regional Metal to the Masses competition and playing the New Blood Stage at Bloodstock Festival in 2012.
The following year found MWP without a drummer as Dion Mills quit the band for personal reasons and Nikk Perros (ex Karma Violens, present Austerymn) stepped in for a few shows. Without a permanent drummer MWP decided to concentrate on finishing and recording their songs as a three piece. They started to mix even more elements of Thrash, Death, NY Hardcore and Rock but this time they added their soul, nails and teeth into it. Lyrically, they decided to document the environmental, social and political events of our times as a form of social commentary. As their material started to solidify the search for the fourth member intensified and Chris O`Rourke (ex Rancour, Whipcord, and present Driven Apart) joined on the drums.
As a full band, and through persistence and hard work, they managed to craft a head-banging demonic rock and roll with their own style and sound. Their recent EP "uncomfortable" is a testimony to that and it's receiving some amazing reviews from the press.
In their own words, MWP stated about their EP, "We denied to be pigeonholed in a certain musical genre or style for the sake of it, and we never will. We admit that our sound is Heavy but that's it, the rest is all rock & roll to us".
One other thing that definitely sets MWP apart from other bands is their live shows which are full of energy, passion and conviction that, together with their catchy tunes, make for an extremely entertaining show.
2015 finds MWP with its strongest line up to date, with an amazing EP under their belts and with a great show to support it.
In the meantime, MWP have started to work on a follow up full album due for release in January 2016, working again with Chris Fielding at Skyhammer Studios.
To be continued……Stay tuned.
https://www.facebook.com/pages/My-Wooden-Pillow-MWP/297525637167
https://mywoodenpillow.bandcamp.com/releases
#17 – Cave of Swimmers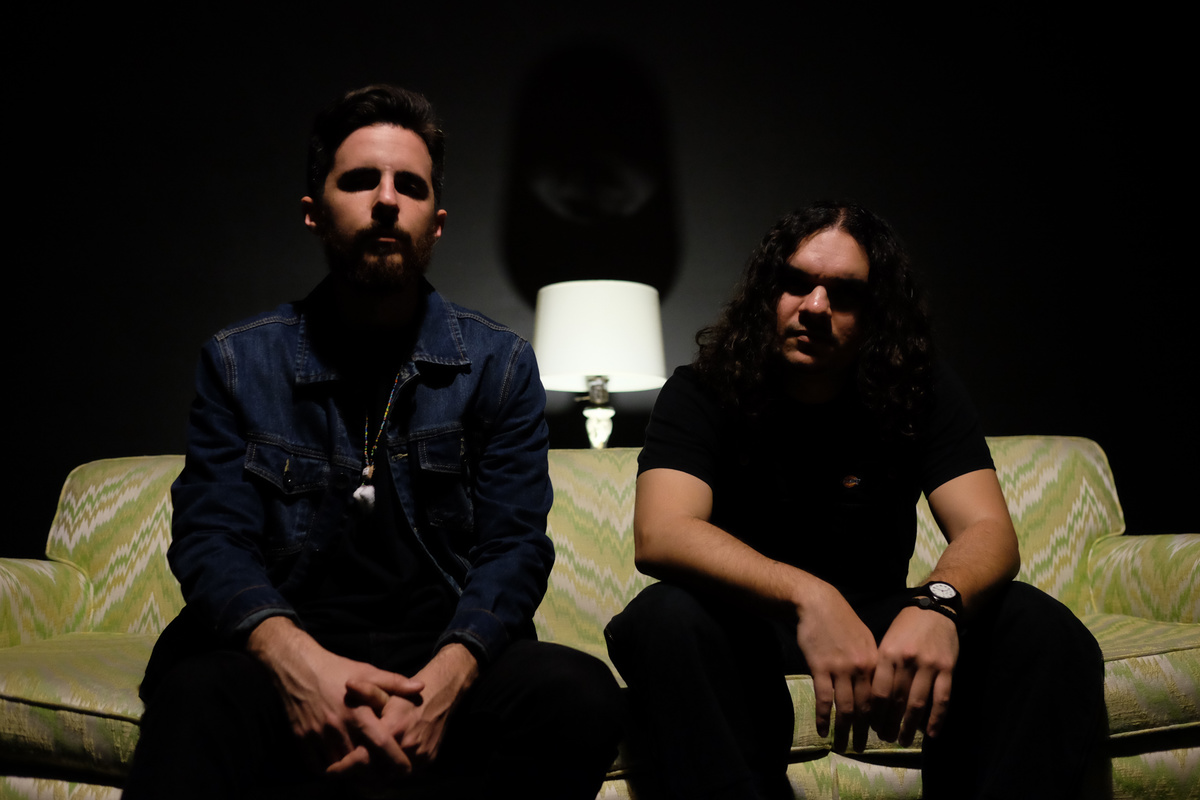 Miami-based Progressive Metal Duo CAVE OF SWIMMERS will self-release new album Reflection May 4. Having made one hell of a racket in the Florida scene, the virtuosic tandem of GE Perez and Toro are set to inspire the world metal community with their blend of progressive metal, fusion, and Latin styles, even including some operatic flair for good measure. CAVE OF SWIMMERS' intricate and flawlessly composed music has an awe-inspiring effect, leaving audiences stunned that such a massive sound could be orchestrated by only two musicians. With an intuitive and playful style reminiscent of the great jam bands of previous decades, CAVE OF SWIMMERS have been described as a "truly progressive" outfit by Destructive Music.
Originally from Venezuela, GE and Toro have been jamming together in various projects since their teens. After making the leap to America, it was a Moog pedal synthesizer that finally drew everything together. Since their first show at the iconic Churchill's Pub in Miami, they have toured throughout the Eastern region of the US, enjoyed opening slots for national headliners, and developed a very devoted and passionate fan base. In the end, what these two dudes bring is heart and soul to their shows, and of course some seriously honest, pure, unadulterated rock n' roll.
http://www.caveofswimmers.com
http://caveofswimmers.bandcamp.com
http://www.facebook.com/caveofswimmers
http://www.twitter.com/caveofswimmers
#18 – Moodhoover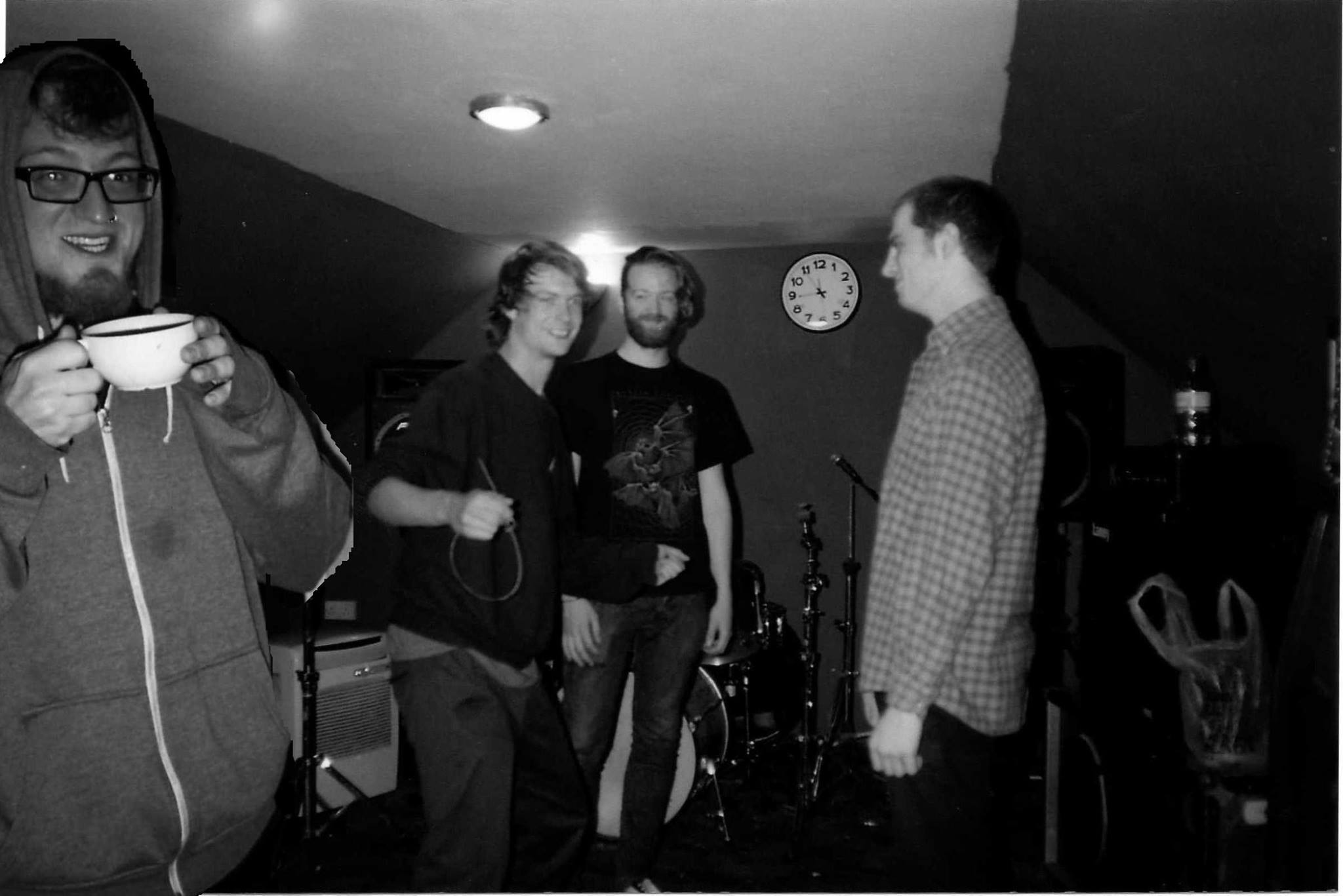 Moodhoover are a Brighton based metal band of about 2 years. They have played with the likes of Deafheaven and Nitkowski locally and are growing to expand their live performance reach around the UK. They have compared their sound with the likes of goats cheese, music to make a salad to and the sound of Robbie Coltrane passing a kidney stone.
#19 – The Kahless Clone
THE KAHLESS CLONE was started by Marchese as an outlet for some of the instrumental songs he had been writing. Marches secured the talents of Zach Libbe, Garry Naples, Andy Bunk, and Ben Johnson to help him record An Endless Loop. Recording, mixing, and mastering was done at Belle City Sound in Racine, WI by Chris Wisco, who was able to properly capture the mood and atmosphere of the songs. The band is currently booking live dates/tours to help promote it.
https://www.facebook.com/TheKahlessClone
https://twitter.com/thekahlessclone
https://soundcloud.com/the-kahless-clone
We hope you enjoy the album, if you want to appear one of our future albums then please click here to complete this form.
Album art credit: Thank you to Raymond Minnaar for granting us permission to use his artwork. Visit his site at www.raymondminnaar.com for more artwork
About the author
Owner of All About The Rock and just a generally really nice guy...honest!...Ask anyone ;)