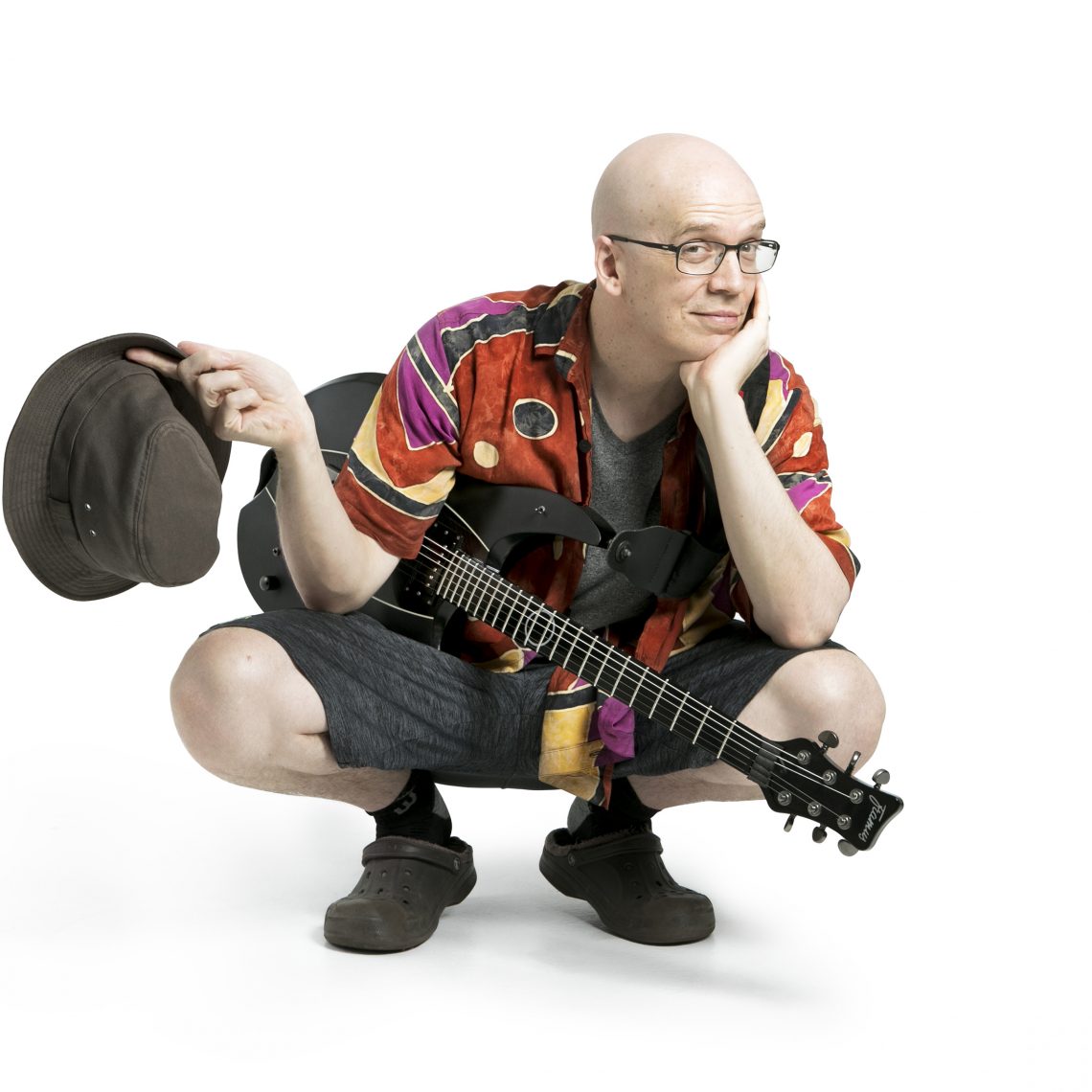 DEVIN TOWNSEND – launches series of live streamed, fundraising shows in aid of healthcare workers
21st April 2020
0
By
John Deaux
Music fans across the world are missing the thrill of going to live concerts, and Devin Townsend is here to help. Devin is hosting live concerts in his home studio this month, each one raising money for healthcare workers around the world. The first took place this past weekend in support of Vancouver's General Hospital, selling close to 2000 tickets, and raising nearly 50,000 dollars. Devin has put together an impressive 4-camera rig for these streams, controlled using nothing more than an Xbox controller.
The second will be in support of the NHS in the UK, and the third will be in support of hotspot hospitals in New York. Shows will last around 50 minutes, with different setlists each time. The top donors for each show will receive signed merchandise from Omerch, album goodies from InsideOut as well as several high-end products from a number of Devin's gear companies such as Mooer, Fractal, Toontrack, Dunlop and |Fishman to name a few. All ticket buyers will also receive a (somewhat tidied-up) remixed version of the show's audio recording.
Saturday April 25th – Noon PDT / 20:00 BST / 05:00 AEST
Saturday May 2nd – Noon PDT / 20:00 BST / 05:00 AEST
Get your tickets here: www.stageit.com/Devin_Townsend
The release of 'Empath – The Ultimate Edition' was recently announced for the 5th June 2020. This comprehensive version of 2019's acclaimed album contains the original record and bonus disc across 2 CD's, plus 2 Blu-Ray discs. The first blu-ray contains the 5.1 Surround Sound mix by Devin, with visuals for the full record, plus a stereo visualiser. You will be familiar with some of the visuals including the stunning video for the uplifting single 'Spirits Will Collide'
The second blu-ray contains a raft of bonus material, including 'Acoustically Inclined – Live in Leeds', a recording from his April 2019 acoustic tour where he performed tracks including 'Love?', 'Deadhead', 'Thing Beyond Things' & more.
It also features the full Empath Documentary, a 'Genesis 5.1 Mixing Lesson', a full album commentary & more. The four discs sit inside a beautiful art-book that contains new liner notes and images from the making of the album.
Pre-orders are now available here:
https://www.omerch.eu/shop/devintownsend/
https://Devin-Townsend.lnk.to/Empath-TheUltimateEdition
DEVIN TOWNSEND online:
http://www.facebook.com/dvntownsend
http://www.omerch.com
https://www.instagram.com/dvntownsend/
http://twitch.tv/devin_townsend
Keep the music coming with the Devin Townsend Support Team!
Click here: http://gf.me/u/xra8an
INSIDEOUTMUSIC online:
www.insideoutmusic.com
www.youtube.com/InsideOutMusicTV
www.facebook.com/InsideOutMusic
www.twitter.com/insideouteu
How useful was this post?
Click on a thumb to rate it!
Average rating 0 / 5. Vote count: 0
No votes so far! Be the first to rate this post.
Related
About the author
Some say Yank My Doodle, It's A Dandy! is a biographical movie based on John. Some have even said that his favorite artist is Chesney Hawke! All we really know is he sleeps inside out and his hair tastes like candy floss.