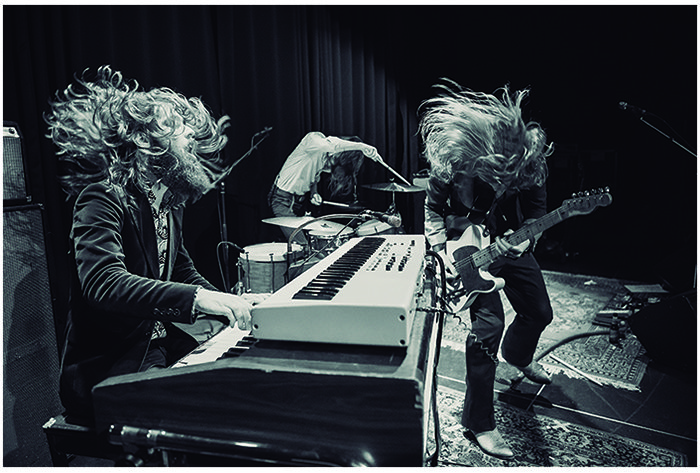 DeWolff reveal stream of 'Tired Of Loving You' (live)
15th May 2019
Psychedelic-blues renegades DeWolff return with 'Tired of Loving You' taken from their new live record 'Live & Outta Sight II,' which will be released on Mascot Records on 14th June, 2019.
Talking about the song Pablo van de Poel says; "Tired of Loving You is a perfect example of a DeWolff song that has evolved and shape shifted into a new, improved, extra-large version of itself over the years. About 96.86% of it is improvised. The beginning is familiar, but then it takes off into the stratosphere…  where it lands is always a surprise. We think a live show should be a musical adventure, some sort of 12-notes-in-endlessly-different-and-dangerous-forms-and-shapes kinda safari. You can witness this audio adventure by checking out this live interpretation of Tired of Loving You, recorded at DeWolffest 1.5 in Tivoli Vredenburg Utrecht last year! It will be featured on our forthcoming live album LIVE & OUTTA SIGHT II of course!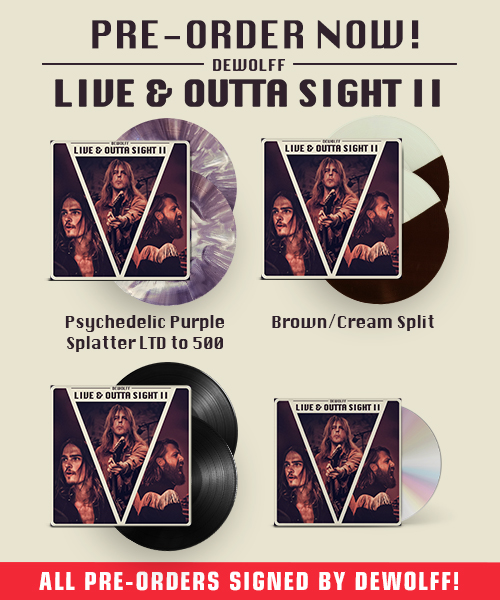 Following the release of 2018s 'THRUST' that crashed into the Dutch Top 10 Album Charts and the acclaim that followed, the band picked up the prestigious Dutch Edison Award for 'Best Rock Album' in February, which capped off an incredible 9 months and saw the band play over 100 shows across 13 countries. The live album was recorded over their 2018-19 tour of the Netherlands; during DeWolffest 1.5 to 2000 fans at Tivoli, Utrecht on December 29th 2018, the beautiful old theatre Luxor Live in Arnhem on January 10th 2019, Paard van Troje in Den Haag  (The Hague) on February 1st 2019 and the EM2 in Groningen on December 6th.
The band formed in the Netherlands' Deep South of Geleen, when they were barely teenagers in 2007 by brothers' Pablo (singer/guitarist) and Luka van de Poel (Drums) and Hammond organist Robin Piso. Named after Harvey Keitel's character, Winston Wolfe, in Pulp Fiction. They have since picked up fans in the shape of Seasick Steve, had a chance meeting with Robert Plant and have played with Blues Pills, Wolf People, The Black Keys and Deep Purple.
DeWolff have another busy summer planned, taking themselves back on the road; headlining the Volt Stage at Sziget Festival (Hungary), playing Krach am Bach Festival (Germany), Paaspop (Netherlands), Raismes Festival (France) and will be supporting Wolfmother in Utrecht (Netherlands) in June as well as continuing to prolifically cover ground across the continent. Also check out 'Big Talk (live)'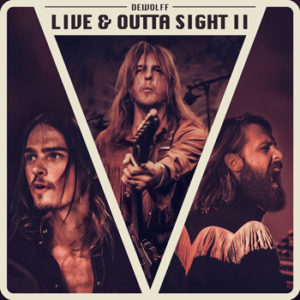 1. Big Talk (Live)
2. Sugar Moon (Live)
3. Medicine (Live)
4. Tombstone Child (Live)
5. California Burning (Live)
6. Deceit & Woo (Live)
7. Share The Ride (Live)
8. Tired Of Loving You (Live)
9. Outta Step & Ill At Ease (Live)
10. Double Crossing Man (Live)
11.  Love Dimension (Live)Online
www.dewolff.nu
https://www.facebook.com/dewolfficial
https://twitter.com/dewolffmusic
https://www.instagram.com/dewolfficial/
How useful was this post?
Click on a thumb to rate it!
Average rating / 5. Vote count: