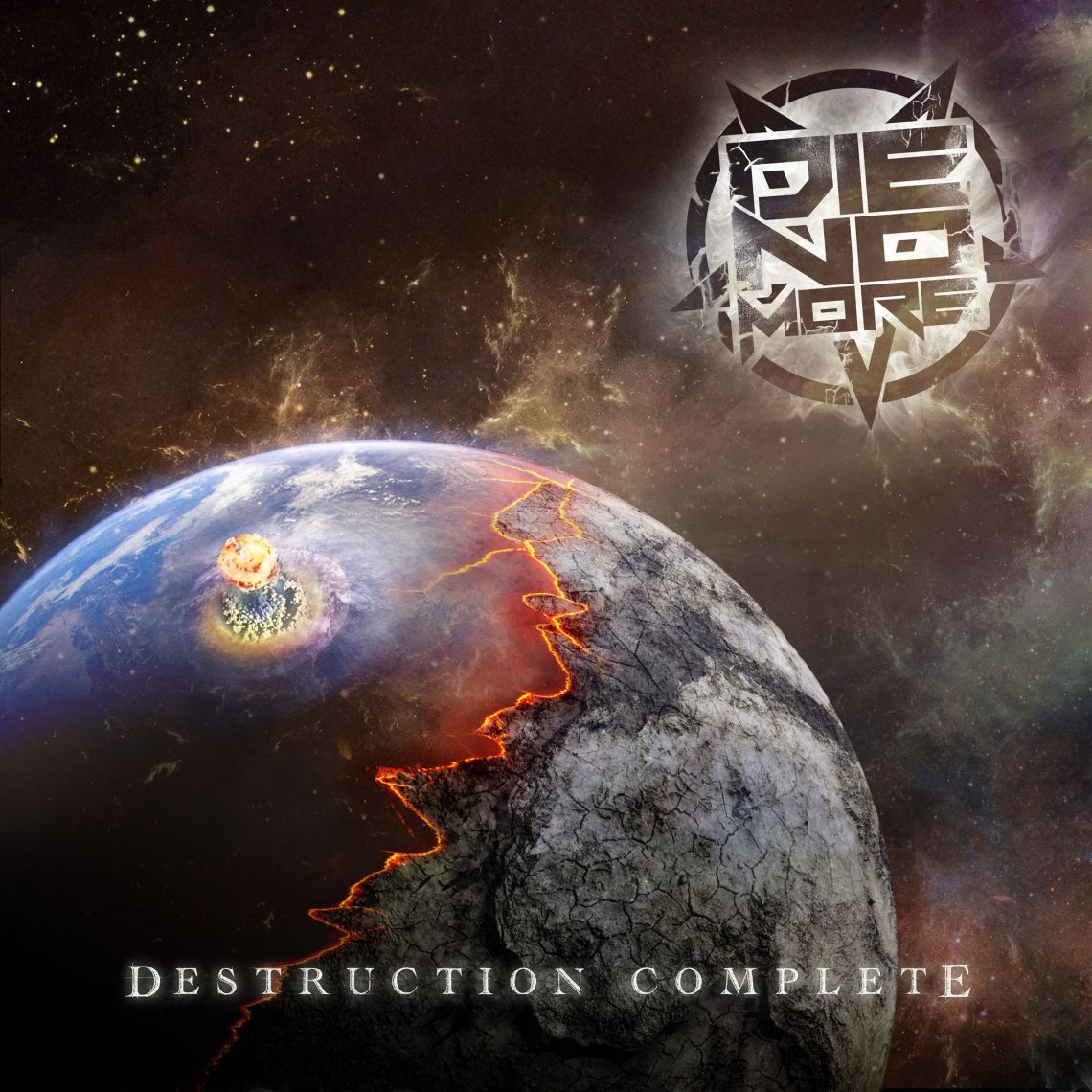 DIE NO MORE – Destruction Complete
24th August 2016
Die No More from Carlisle are set to release their brand new E.P Destruction Complete 9th September & what an E.P it is to.
Proper old school metal with shredtastic solos, thundering drums & rhythm guitars with more crunch than a Kellogs breakfast cereal.
Opening track Save Yourself starts off with a Geiger counter before the crescendo of pure groove melts your ears. Marcs vocal cuts through the distortion with a clear vocal. The harmonious chorus is brief yet effective & should provide a lovely call & response in a live situation. The solo is understated before leading into a brief drum solo. They have packed so much technical abilty into just 4:30.
https://soundcloud.com/dienomore/save-yourself
Mirage is up next that features Kevs lead work straight off the bat & luring you into a false sense of security with a touch of prog. The track then kicks back into familiar territory & then around 3:40 Kev kicks back in & shreds like a cheese grater.  This is a guitar driven track in the realm of Vicious Rumors.
There's no break before The Enemy Within comes in with a groove that will make you look a prat if you start a circle pit on your own in the living room. But it's that kind of track.
Then there's the opus that is Destruction Complete. Clocking in at just under 8 minutes this is an incredibly brave track & shows just how much these guys are proficient musicians. I'm fairly certain that when the rest of us were out getting drunk & laid in our teenage years, these boys were quite happy in their bedrooms just playing with their instruments.
It's pretty proggie but wouldn't sound out-of-place on Onslaughts In Search Of Sanity album. Absolutely stunning & my personal favorite on this opus. Totally faultless & flawless.
For a fairly young band this is a seriously mature release & highly recommended if you like your metal loud, heavy & just a tad thrashy.
If you're nearby, go to the record release party & celebrate a top-notch E.P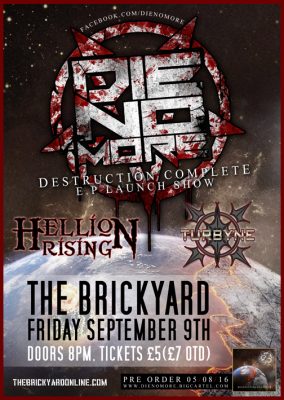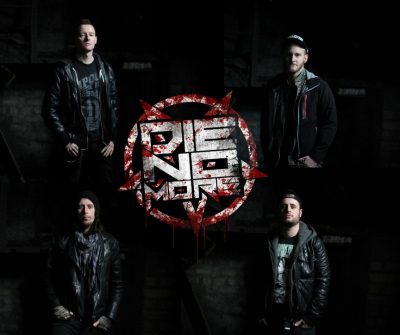 Score 7.5/10

Destruction Complete Information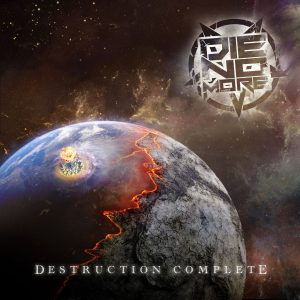 Track List
1 Save Yourself
2 Mirage
3 The Enemy Within
4 Destruction Complete
Release Date
9th September 2016
Record Label
Self Released

For fans of Onslaught, Vicious Rumors, IronMaiden, Ritchie Kotzen

Check out Die No More HERE. Destruction Complete is available to order HERE along with some lovely limited edition goodies