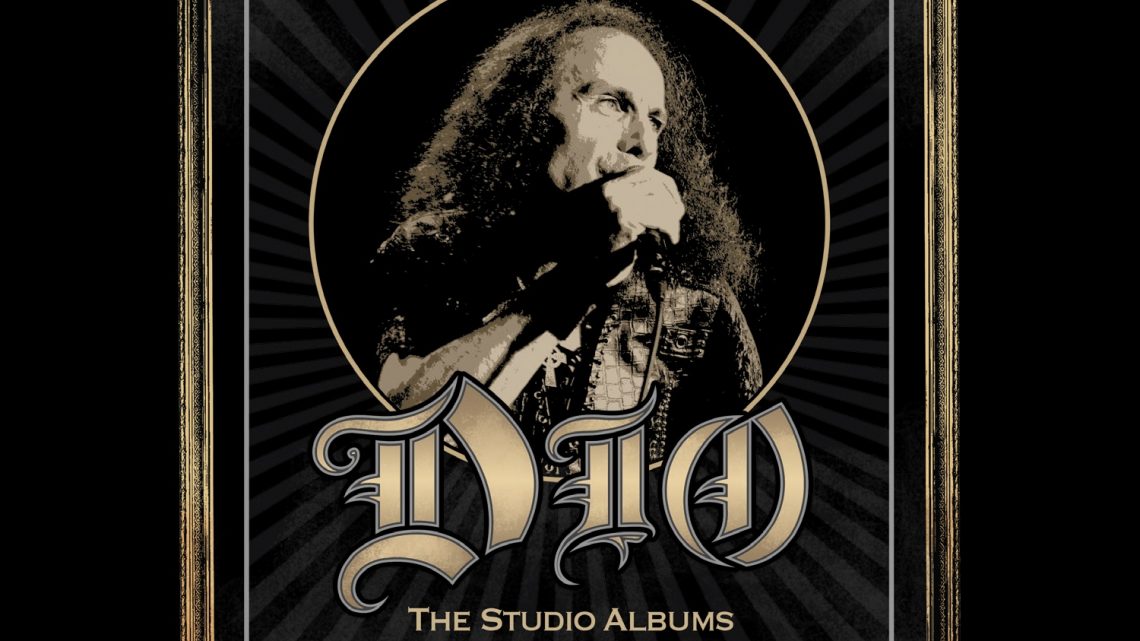 Dio – The Studio Albums 1996 – 2004 – Box Set Review
10th October 2023
Let's be honest, when you think of genuine Heavy Metal legends, the words Ronnie James Dio will invariably be not be too far from the top of the list. Over the course of thirty-five years, he was involved in many tracks, albums, and bands that form the cornerstones of the House of Metal. Through Rainbow, Black Sabbath, Heaven And Hell and his own eponymously titled band he produced a discography that continues to influence the genre to this very day. And will probably continue to do so for many years yet. 
 This four-disc set focuses on the final four albums he made with the aforementioned Dio. A quick history lesson first… Having originally formed the band in the early eighties after his first split with Sabbath, he went on to achieve huge success with a string of classic albums such as Holy Diver and The Last In Line to name just two. But, after 1990's Lock Up The Wolves he was tempted back into the Black Sabbath ranks for the superb Dehumanizer album.
Consequently, this ended in acrimony in 1992 and he once again returned to work under the Dio banner again. However, following 1993's patchy Strange Highways he split with long time label Phonogram, and it is here that we pick up the story.  Not only are these his final 'solo' four albums before his untimely passing in 2010, but they also tells a story of a musical journey along the way. 
In addition to the changes in the label and his band, the whole musical world had been turned on its head in the early nineties by the arrival of grunge. Indeed, by the time Angry Machines arrived in 1996, heavy metal was considered outdated. Most bands that were around before it, and are still here today, tried to fit in with this new sound. Dio was no different, and the results were a mixed bag on this album.
Although the album gets off to a cracking start with the weighty grind of Institutional Man and the more traditional Dio fare of Don't Tell The Kids, the album ultimately chases its tale trying.  As a result, the album ends up a little one-paced, in contrast to previous Dio albums. However, there are some decent tracks here though, Black, Stay Out Of My Mind and Hunter Of The Heart being the pick of the bunch. But, he does serve up one surprise at the end, with This Is Your Life, a Queen-esque piano and voice ballad that takes you by surprise after the previous nine tracks. 
As a result of the critical and commercial reaction to that album, 2000's Magica saw Ronnie reunite with collaborators from his hugely successful past. Guitarist Craig Goldy, Jimmy Bain on bass, and drummer Simon Wright all returned to the fold. The album is a good versus evil concept album and was a huge step in the right direction musically. Whilst featuring elements of the traditional Dio sound, the grandiose use of keyboards gives it an epic prog feel in the background. Consequently, the album was a huge improvement, to my ears anyway, from Angry Machines, with some great tracks on offer. In particular, the likes of Fever Dream, Turn To Stone and Chalis showed that there was life in the old dog. However, the frankly absurd electronic voice narrating between songs still really grinds my gears though!
Next, Dio further continued their journey back onto a metallic straight and narrow with Killing The Dragon in 2002. Goldy had been replaced by Doug Aldrich, but in spite of this they produced an album that had a sound very reminiscent of their Holy Diver/Last In Line heyday. Whilst Ronnie was quite partial to indulging in dungeons and dragons imagery in the past, thankfully here, the fire breather he's referring to is technology slowly taking over…very apt in these days of AI development. As a result of looking back at his past, Ronnie gave himself a bright future with a very solid album. The likes of Push, Along Comes A Spider and the title track really stand out to me, but there is much to enjoy on this album.
Finally we come to his last 'solo' album before he reunited with Messrs Iommi, Butler and Appice in Heaven And Hell. And, boy does he bow out in style on 2004's Master Of The Moon. Indeed, if this album had had a Holy Diver, or Rainbow In The Dark type classic on it, we'd be debating its high placing amongst his greatest work under the Dio banner. As if he had a premonition that this was going to be the end of something, the album opens prophetically with the rampaging One More For The Road. There are many highlights on this album, but my favorites are the epic title track, the superb AC/DC-esque The End Of The World, and the urgent riffing of Living The Lie. 
And there we have it, Ronnie was back on top of his game again, having ridden out the stormy seas of the dreadful grunge era and survived, thrived, and prospered again. This box set is a fine epitaph to his solo work, but it could've been even better. The absence of bonus material is baffling. We are talking about one of the greatest frontmen in Metal history here. Live material from each album's era would've made this set a real treasure trove for fans. Indeed as it is, it will hopefully bring his later work to an audience who may have missed out the first time around, for whatever reason. But selfish gripes like that aside, it's been great to revisit these albums again. And a great excuse to remember the legend that is Ronnie James Dio once again. 
Score: 8/10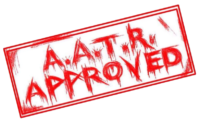 Discs: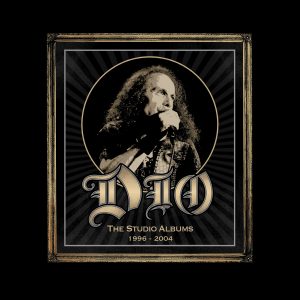 One – Angry Machines
1 – Institutional Man 
2 – Don't Tell The Kids
3 – Black 
4 – Hunter Of The Heart
5 – Stay Out Of My Mind
6 – Big Sister
7 – Double Monday
8 – Golden Rules
9 – Dying In America
10 – This Is Your Life
Two – Magica
1 – Discovery 
2 – Magica Theme 
3 – Lord Of The Last Day
4 – Fever Dreams
5 – Turn To Stone
6 – Feed My Head
7 – Eriel
8 – Chalis
9 – As Long As It's Not About Love
10 – Losing My Insanity
11 – Otherworld
12 – Magica (Reprise)
13 – Lord Of The Last Day (Reprise)
Three – Killing The Dragon
1- Killing The Dragon
2 – Along Comes A Spider 
3 – Scream
4 – Better In The Dark
5 – Rock And Roll
6 – Push
7 – Guilty
8 – Throw Away Children
9 – Before The Fall
10 – Cold Feet
Four – Master Of The Moon
1- One More For The Road
2 – Master Of The Moon
3 – The End Of The World
4 – Shivers
5 – The Man Who Would Be King
6 – The Eyes
7 – Living The Lie
8 – I Am 
9 – Death By Love
10 – In Dreams
Release Date: 22nd September 2023
Label: BMG
For all things DIO click HERE and to purchase this collection, click HERE