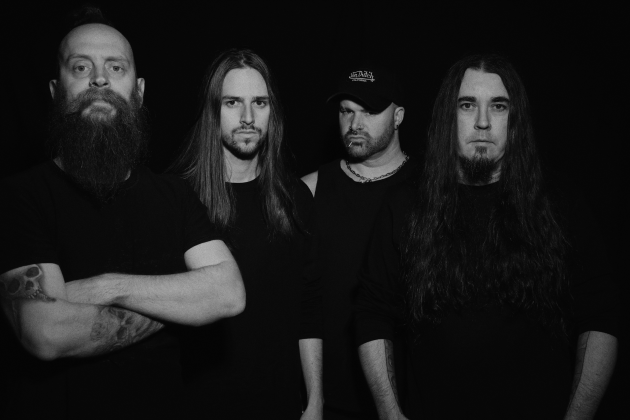 Evile – Capital Chaos – La Belle Angele – Edinburgh – 17th November 2023
20th November 2023
It's been over a decade since Evile has been in the Scottish capital of Edinburgh, and despite only being on stage for an hour, they came to kick some serious bottom.
With only brief glimpses of the new album The Unkown with the title track, Sleepless Eyes and Monolith being the only songs to get an outing, this was a setlist of bangers.
The Thing (1982) got a massive response and the audience relished that The Cult got an outing. Enter The Grave was a fabulous encore, taking the swelling throng back to their debut album and humble beginnings.
My personal favorites of Gore and We Who Are About To Die were an incredible surprise. Especially as this was the 1st time I'd actually been well enough (I'm old and not the spring chicken my brain thinks I am) to catch an Evile set. 
Evile looked as tho they were enjoying every bloody minute of each other's company. The camaraderie was fervent and you couldn't help but be drawn into their brotherhood. 
Evile were the perfect headliners to what was a day celebrating Thrash Metal in the Capital.
Honorable mentions go to the rifftastic Disposable, Thrash Groovers Dog Tired, and Melodic Death Metallers Extort for proving that Heavy Metal is not only alive and well, but THRIVING.
An incredible event full of exciting music topped off by a sublime set from one of the UK's best thrash bands.
It was a shame that Evile was only on stage for 60 minutes, but what a 60 minutes it was. Tremendous
For all things Evile click HERE and to purchase the new album, click HERE