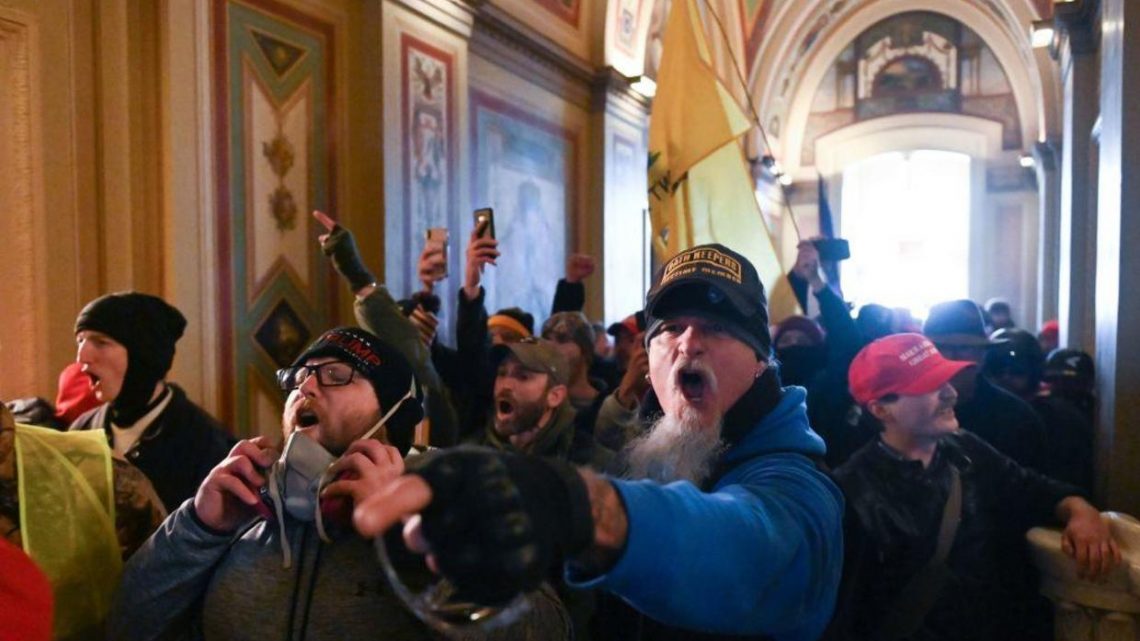 Fans identify Iced Earth's Jon Schaffer as one of the protesters that raided the US Capitol Building
7th January 2021
The internet immediately spotted the guitarist when the images from the riot began to surface.
Jon Schaffer of Iced Earth was photographed as one of the participants that raided the United States Capitol Building on January 6th. The mob breached security barricade of the building while Senators convened to certify the Electoral College results.
As the images from the siege began to flood the internet, there was one image in particular that caught the eye of some very observant metalheads.
Despite the speculation that the image was in fact of Schaffer, things began to really become apparent when news outlets began to connect the dots given Schaffer's well-documented skepticism of government and a previously published interview with a German newspaper from a Trump protest back in November.
Providing quotes to journalist Carolina Drüten of Die Walt, Schaffer identified himself (though his name was reported incorrectly in the future as John Schaper) and explained that he had traveled for Indiana to participate in the protest of the election results.
Among the inflammatory quotes pulled from the interview, when asked about potential riots as a result of the growing discontent of Trump supporters, Schaffer said, "If someone uses violence against us, we will react accordingly. We don't want that, but we are ready."
Schaffer has previously made headlines for his polarizing opinions. This summer during an episode of MetalSucks 'The Quarantinecast," Schaffer shared that he felt the pandemic was a rouse being used to veil extort the country and cover a power grab by nefarious politicians. "I think there's a lot more going on than meets the eye here — in fact, I know there is. Legitimate doctors and scientists are being censored and banned on YouTube constantly. It's unbelievable levels of fraud."
(Original article published HERE)