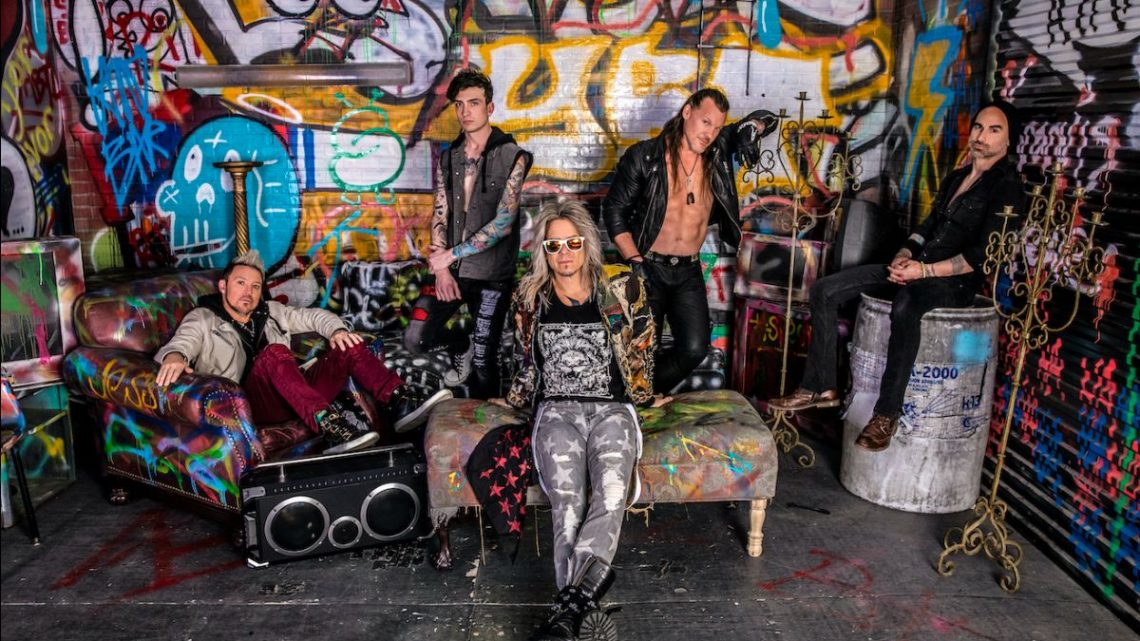 Fozzy – "Boombox" Album Review
2nd May 2022
1
By
Gavin Griffiths
Now, forgive me for maybe coming across as, a recruitment officer for the J.A.S., but we HAVE to take a moment to appreciate Chris Jericho. The man's career has been undeniable; be it as a successful podcaster, best-selling author, television host and documentary narrator, cruise ship holiday festival organiser, plus a four-decade legacy as one of the most charismatic and influential professional wrestlers in the world. Oh, and he just so happens to front a rock band too! 
Don't get me wrong, for a few years, the band; FOZZY, had been more of a novelty; a side-project for down time between his stints and runs in the wrestling business, however, slowly but surely, the band gained momentum. Over time, Fozzy became no longer some, side-hustle or, hobby. People were starting to take notice of Fozzy, and as the band grew in stature, so did their skill and experience in song-writing, performing, and touring, and they became a legitimately respected rock 'n' roll outfit.  
This seemingly peaked in 2017, when the band released "Judas"; their most polished, refined and professional record to date, and it showed. YouTube hits and streams in the multi-millions, Billboard chart positions, intense radio coverage and, even to this day, with the title track as Jericho's entrance theme in AEW, fans in stadiums and arenas across America LOVE IT.  
Thousands of people singing along in unison when it's not even your bands concert speaks volumes right? "Judas" had stamped Fozzy firmly on the map…but here lies the problem. How do you FOLLOW that?! Will their mega hit song be the very thing to stab them in the back? The pressure is on as they prepare to unleash their brand-new studio album; "Boombox" on May 6th. Let's turn up the volume and check it out… 
The album kicks off with initial single "Sane", and, just like it's accompanying video, we're in for a rollercoaster ride here. We start off with some light crackling, static-like distortion, building up anticipation, before the drums and hard-hitting riffs kick this into gear. The vocals here are crisp, clear and bold, and while the chorus really houses this, genuinely huge, anthemic vibe with its melodic notes, there's an underlying element of nu-metal and it's great. But this thrill-ride isn't over yet… 
Recent single "I Still Burn" continues along a similar vein but the intro utilises subtle string and piano notes, allowing for glimmers of elegance which wonderfully counter the more hard-hitting aspects of the band, and when it hits, this track hits. The slow build really benefits things here, as when they unleash, it may not be pummelling metal, but it's got plenty of oomph behind it this, and Jericho continues to deliver some really positive, clean vocals. Rich Ward's solo here is a little bit brief and unnecessary but it doesn't detract from the track overall. 
Despite being used to him breaking them down, we find an easy album highlight courtesy of "My Great Wall", which as well as the plentiful vocal hooks, incorporates synthesized elements and a gentle piano fill, really blending that sense of early nu-metal energy with a more sophisticated approach and it works so damn well. If it's musical maturity and sophistication you want, then look no further than "Army Of One" …one of the finest ballads you'll find on any rock album all year and I'll put money on that. The soft, string-led acoustic tones beautifully accompany the heartfelt defiance in Jericho's lyrical and vocal delivery, and he shines here. This is superb. 
There are harder moments, such as the riff-heavy "Purifier", and the more vocally aggressive closing track "The Vulture Club", even a surprise cover of "Relax" by FRANKIE GOES TO HOLLYWOOD which has no right being as good as it is! But, overall, what we have here, is a solid, fantastically crafted album. While the twelve tracks offered aren't QUITE "Judas", boy do they follow in its footsteps with honour and conviction.  
They've effortlessly mastered the art of the catchy chorus, and there isn't a single track on this whole album that doesn't hook you in in some way, shape or form. Whether you want to categorise it as a melodic rock album, or a hard-hitting pop album, it doesn't matter. It's like arguing if Jericho is a professional wrestler or a sports entertainer. News flash guys, he's both, and one of the best at it, whatever sort of mark you are, and the same applies for this album.  
Metal purists might scoff at him, saying he talks a big game and tries to look the part, or may just outright dismiss him because he's come from that wrestling background…but seriously, Fozzy just keep getting better and better; they are ageing like a fine wine. I guess you could say, like, a little bit of the bubbly? "Boombox" ticks all of the boxes, and Fozzy have delivered one of the albums of their career.
Album Score: 9/10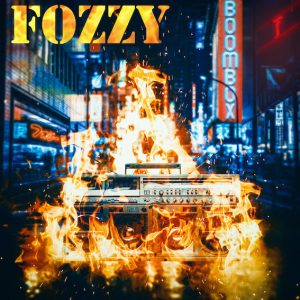 Track Listing:
"Sane"
"I Still Burn"
"Purifier"
"Army Of One"
"Ugly On The Inside"
"Relax"
"Nowhere To Run"
"My Great Wall"
"What Hell Is Like"
"Omen"
"The Worst Is Yet To Come"
"The Vulture Club"
Record Label: Mascot Records
Release Date: May 6th
For all things Fozzy, Click HERE and to purchase the album, click HERE
How useful was this post?
Click on a thumb to rate it!
Average rating 3 / 5. Vote count: 2
No votes so far! Be the first to rate this post.
Related
About the author
Gavin Griffiths AKA GavTheGothicChav 31 Based In South Wales Favourite Bands: HIM, The 69 Eyes, Paradise Lost, CKY, Rise Against, Alkaline Trio, Type-O-Negative, Turbonegro, Depeche Mode... Enjoys: Pizza, Jack Daniel's, Comedy Roasts, WWE, Horror Movies, Sloths, Panda's, Eurovision Dislikes: The Concept Of Being "Offended", Hype, Instrumental Tracks, Interludes, Overly Long Tracks