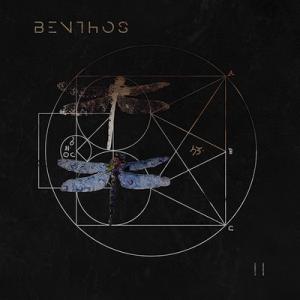 Gabri and Ale of Progressive Metal Act Benthos Talk Cats and Drop New Single
1st February 2021
0
By
John Deaux
Italian prog metallers Benthos managed to spare 2 of their members during Lockdown 3.0 to discuss their world of cats and music. 
Benthos are due to release a new album later in 2021.

Thanks for taking part Gabri and Ale, We understand you have cats. Tell us about them
Gabri : During the pandemic experience I've spent the majority of time with my girlfriend who lives with 2 cats called Haru and Luna:
Haru is a male name and represents the Japanese sun, and Luna is moon in Italian, my girlfriend decided their names.
They're two little kittens of 10 months!
Ale: My pet is a female cat named Sophie. She's quite old, about 15 years! I named her Sophie simply because I liked how it sounded (I was 8 years old). I spent the majority of my life with her!
What is the weirdest thing your cats have done?
Gabri : I've transformed Haru into a death metal drummer and we've played a song by Humanity's Last Breath.
Ale: During these months, she started to want to drink from the bidet like when she was 2-3 years old… She meows very loudly waiting for me or my mom to turn on the tap.
Cats are well known for their antics. How about yours?
Gabri : Luna, the female cat, she's like a professional equilibrist! She often jumps on my shoulders, staying perfectly in equilibrium while I'm walking but sometimes she clings with nails and I start screaming.
Ale: I think it's making sure you understand what she wants. She will follow you in every room meowing, demanding your attention!
This past year has been totally unprecedented for musicians . How have your cats helped being at home for you? 
Gabri : Well, it was probably the worst year of my entire life and all I needed was staying with my girlfriend and her cats. I like it when at night, while we're watching some series, they keep company.
Ale: It has been a very rough year indeed. Sadly I lost my father because of COVID-19. During the time he was in the hospital, she has been very close to me and my mother, and for the month he came back home she would always sleep on his legs.
Have you always been an animal lover? 
Gabri : I am an animal lover from when i was 12, when I met Billo, a little kitten. I spent all my teens with him, my little brother.
Ale: I always have been an animal lover. I remember I always wanted to pet every animal when I was little. On YouTube and Facebook, I waste much of my time looking at cute videos of frogs, snakes, otters, jaguars, iguanas… every animal you can think.
Are you one of those people that puts your pets into costumes? 
Gabri : well, it never happened but you suggest a good idea.
Ale: I don't think Sophie would let me…
Do they like it when you practise at home or has your pet had any influence on your music? 
Gabri : Yeah, sometimes when i play the guitar they come to me, and they fall asleep.
They sure love Opeth.
Ale: I also don't think that drums are a very pet-friendly instrument…
Who looks after the cats whilst you're away on tour/holiday?
Gabri : My girlfriend of course.
Ale: My mom and my uncle!
Speaking of practising, any new music in the pipeline? IF so when is it due and what can your audience expect?
Gabri : Our upcoming album II will be out on 23 April worldwide on Eclipse Records, but well…we're cooking a lot of new stuff for the second album eheh
Ale: Gabri has said all… eheh
Have you anything you'd like to say to your fans/followers?
Gabri : Ale what can we say?
Ale: Make sure to let your pets listen to our album!
Pre-save or pre-order the album here.
 Tracklist: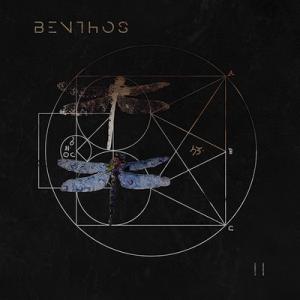 1. Cartesio
2. Back and Forth
3. Talk to Me, Dragonfly!
4. Facing the Deep
5. Debris // Essence
6. II
7. Dissolving Flowers
How useful was this post?
Click on a thumb to rate it!
Average rating 4 / 5. Vote count: 574
No votes so far! Be the first to rate this post.
Related
About the author
Some say Yank My Doodle, It's A Dandy! is a biographical movie based on John. Some have even said that his favorite artist is Chesney Hawke! All we really know is he sleeps inside out and his hair tastes like candy floss.