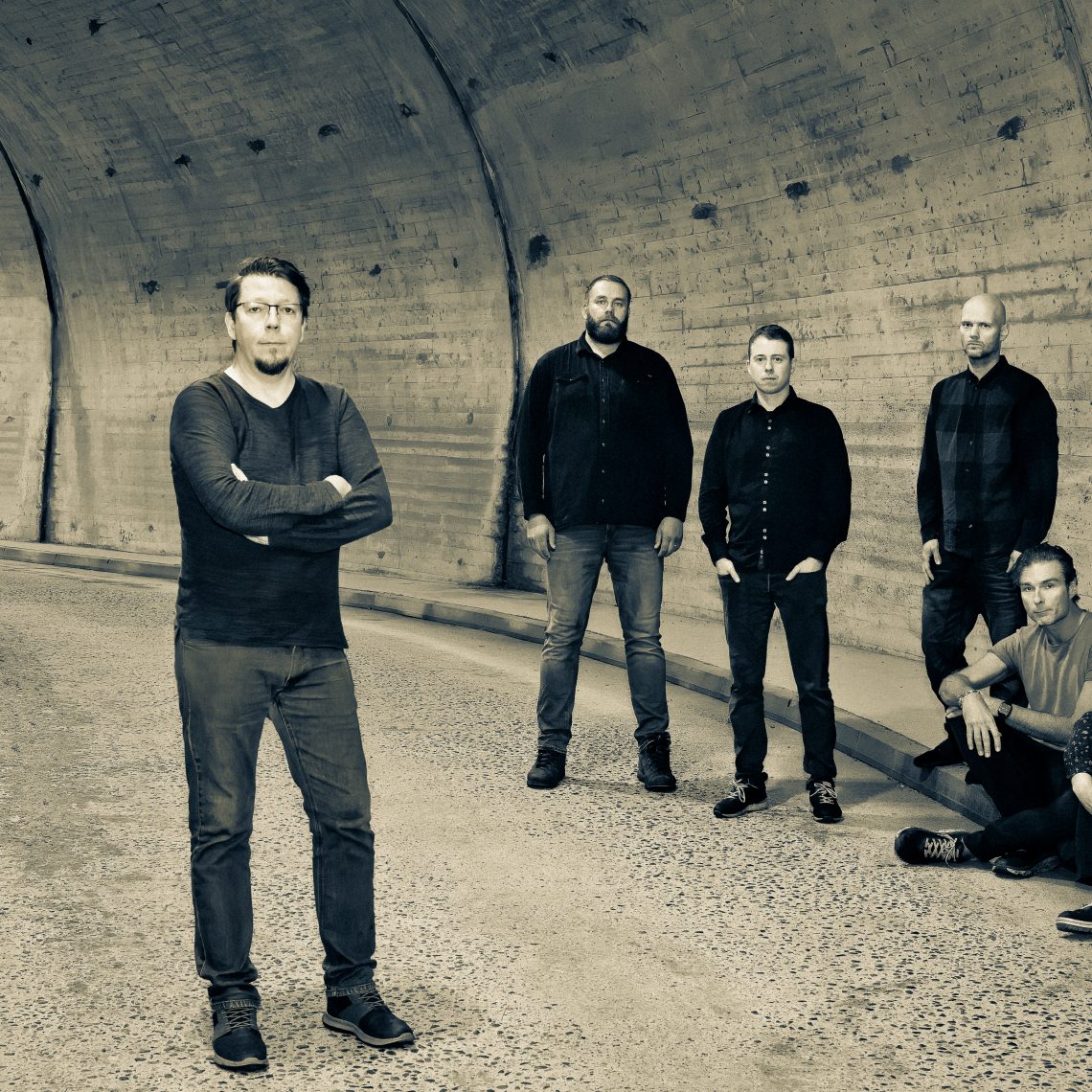 GAZPACHO TO PREMIERE NEW VIDEO FOR "CLOCKWORK" AND HOST LIVE Q&A ON FACEBOOK
12th March 2021
Following the release of the band's critically acclaimed latest studio album Fireworker, Gazpacho have announced that they will be premiering their new video for the track "Clockwork" on Friday 12th March via the band's Facebook. 
The new video will be premiered on Friday 12th March at 8pm CET / 7pm UK / 2pm EST on FACEBOOK  following a live Q&A with band members Thomas Andersen (keyboards), Jan-Henrik Ohme (vocals) and Jon-Arne Vibo (guitars).
We should leave it to the Thomas Andersen to tell you why you need to be there as only he can:
 "It seems that there is still more to see in this world before the lights go out and it also seems that some of those things are worth seeing.
Particularly, and I am glad you asked, the video for 'Clockwork', which, for the uninitiated among you, a small part from the middle of the larger song 'Space Cowboy'. 
Miles Skarin the Ancient Mariner from Crystal Spotlight has animated and produced the video and it seems to me that he is a genius in some weird way. He has managed to create the ultimate compliment to the tune and an engaging storyline that has an ending that would make Hitchcock himself spill his coffee and probably blame his wife or something, as is the tradition for us guys when we are clumsy. 
I really hope you won't deprive yourself of this exquisite treasure of a video, as you deserve a boost after this long and seemingly never-ending winter.
It also features Antonio's main character from the "Night" cover, fully rendered in 3D or who knows, maybe 4D! And what a creature he is! I wonder how he would do on one of these dating sites?
We'll never know, thankfully, but in the film we can see how his day turns out as he designs himself the key of dreams.
We will be launching the full video this Friday after our live chat, where we hope to see each and every one of you, you are all beautiful in your own special way, even as text on screen your charisma shines through and we would so like to drink it in.
Should you be one of the chosen ones please click your way to the Gaz Facebook page for the full uncensored details.
The film is quite amazing by the way. Not to be missed."
Gazpacho have reigned as the kings of atmospheric and affective art rock, no small feat, as the subgenre is full of wonderfully moody, ornate, and emotional artists; yet, none of them manage to achieve the same level of exquisite baroque resonance and hypnotically introspective weight as this Norwegian sextet. Gazpacho never fail to provide awe-inspiring examinations of the human condition, and their latest observation, Fireworker, the follow up to 2018's album "Soyuz", is no exception. It is undoubtedly among their greatest achievements, as well as one of the most profound pieces of music you'll hear.
Conceptually, the album follows the band's tradition of blending grand philosophical quandaries, stimulating literary leanings, and haunting personal turmoil. In a way, it acts as the culmination of the themes and techniques that has decorated earlier collections. Fireworker comes across like the overarching umbrella under which all of its predecessors occur and is truly a life-changing experience.
Fireworker was released on Kscope on CD, a gatefold 2LP on 180g black vinyl  (3 sides audio, 1 side art etching) and digitally and is available to order HERE
GAZPACHO LIVE
The band's European & UK dates with Pure Reason Revolution will now take place in October 2021.
08.10 Warsaw (PL), Progresja
09.10 Poznan (PL), U Bazyla
10.10 Berlin (DE), Columbia Theater
12.10 Cologne (DE), Die Kantine
14.10 Zwolle (NL), Hedon
15.10 Breda (NL), Mezz
16.10 Paris (FR), Petit Bain
17.10 London (UK), Islington Assembly Hall
Gazpacho are:
Thomas Andersen – keyboards, programming
Jan-Henrik Ohme – vocals
Jon-Arne Vibo – guitars
Mikael Krømer – violin, additional guitars
Kristian "Fido" Torp – bass
Robert R Johansen – drums
Follow Gazpacho online:
https://www.facebook.com/Gazpacho.Official.BandPage
https://www.instagram.com/gazpachoband