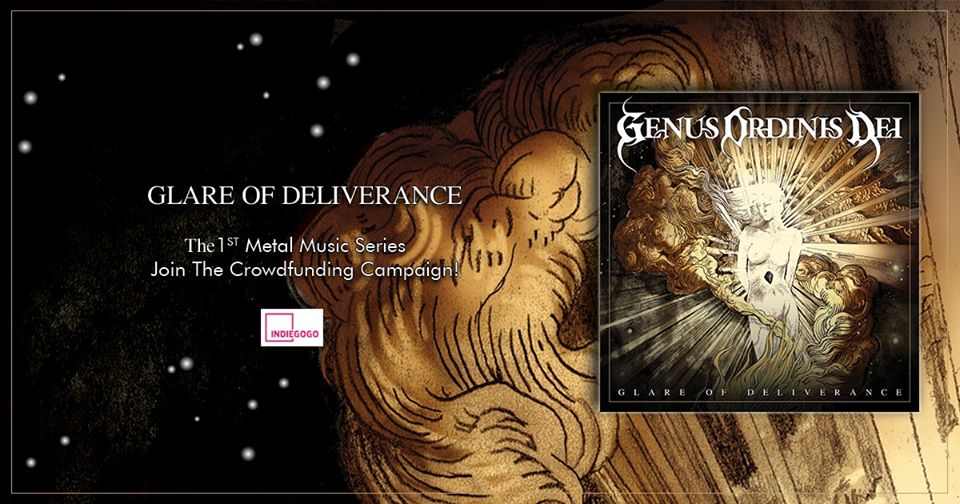 GENUS ORDINIS DEI : first metal music opera series 🚨
22nd April 2020
0
By
John Deaux
Symphonic death metallers Genus Ordinis Dei have announced their new full-length concept album Glare of Deliverance which will be released on December 4, 2020. The album will be produced by Tommaso Monticelli at Sonitus Studio (Crema, Italy). Pre-save the album now on Spotify, Apple Music, or Deezer at this location.
The band have also announced a crowdfunding campaign to create the first metal music opera which will feature a series of ten music video episodes (one for each song on the album), limited-edition merchandise, exclusive access and more! Get additional info about the band's Glare of Deliverance crowdfunding campaign via Indiegogo.
"Glare of Deliverance is much more than just a follow-up to our sophomore album Great Olden Dynasty, it's a series of ten individual songs, each with its own music video/episode which combine in order like a short film or television series which tells the story of a young woman persecuted by the Holy Inquisition" says guitarist Tommy Mastermind. "We've been working on this project for a long time, and as our vision for this grew more and more ambitious, we realized we'd need to put together a bigger team. We brought on a concept artist, a team of costume designers, actors & actresses, video production crews, and even a full-scale professional choir!" Lead vocalist Nick Key adds, "Glare of Deliverance is an insane, monumental idea to execute. We tried to explain the scope of this project to our record label and they didn't really understand what we are trying to do until after we put together a full production timeline, scripts & treatments for all the episodes, concept art, and rough mixes of the songs on the album. Eventually they began to understand our vision though. Even with what they are bringing to the project, we believe the best way to give this opera the quality it deserves is to directly involve our fans, and anyone who wants to be a part of this innovative musical project."
How useful was this post?
Click on a thumb to rate it!
Average rating 0 / 5. Vote count: 0
No votes so far! Be the first to rate this post.
Related
About the author
Some say Yank My Doodle, It's A Dandy! is a biographical movie based on John. Some have even said that his favorite artist is Chesney Hawke! All we really know is he sleeps inside out and his hair tastes like candy floss.