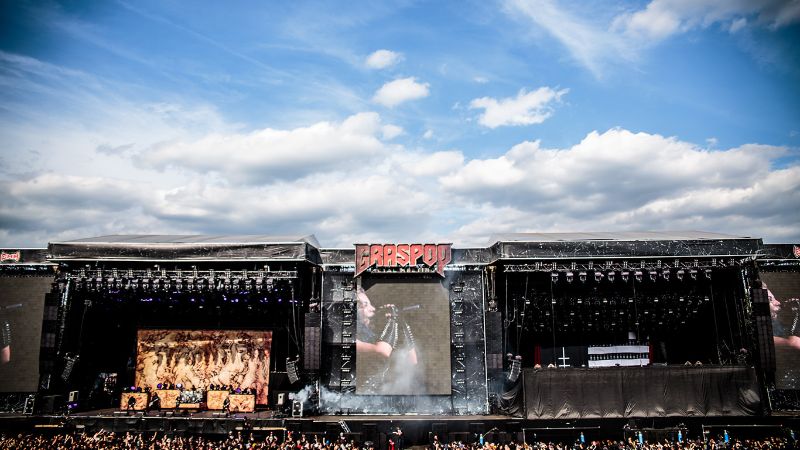 GMM2022 – Festival grounds update!
6th May 2022
0
By
John Deaux
For the past two years reverent silence has reigned at our hallowed festival grounds in Dessel but behind the scenes GMM has been buzzing with activity. We've given the festival arena a genuine facelift for our 25th anniversary edition. So what has changed? We've summed it up for you below:
The former location of Camping Boneyard has been transformed into the new festival arena. Camping Boneyard still exists but has moved alongside the festival arena.
Our main stages have been given new names! As of this year they will be known as the 'North Stage' and the 'South Stage' respectively. The North Stage is to your left when you're facing the stages and the South Stage is the one to your right.
The new layout of the main stage area means that the VIP section has also changed locations. This year the VIP section and the VIP DECK will be on your right as you're facing the main stages.
The Jupiler Stage is getting an upgrade and has been moved. Check the floor plan below for the exact location.
Together the Metal Dome and the Classic Rock Café make up a large cosy terrace in the Metal Plaza for even more fun until the wee hours of the morning.
Another novelty this year: The Graspop Metal Moose Bar! 
Are you spending the night? As of this year you can exchange your festival ticket for a festival wristband at every campsite. 
At Camping Boneyard you pitch your tent before exchanging your GMM festival ticket for a festival wristband.
All other changes are indicated on the floor plan below:

Please note that from now on all car parks are paying. Naturally all car parks are still within walking distance from the main festival arena.

As of 18 May 2022 you can buy your parking tickets for GMM2022 online. Buy your tickets HERE at €15 per car. You can also buy a parking ticket on the day for €20 per vehicle (only bank and credit cards, NO cash). ATTENTION! If you leave the car park then you will once again be charged €20 upon your return. Click HERE for more details on mobility.

If you have an accommodation ticket for a pitch at Camping Metal Town, a festihut at Camping Inferno or a VIP ticket then you already had the opportunity to reserve a parking ticket when you purchased your festival tickets.

We can't wait to see you all again!

Stay metal, stay safe & take care!
More info: www.graspop.be – www.ticketmaster.be
How useful was this post?
Click on a thumb to rate it!
Average rating 0 / 5. Vote count: 0
No votes so far! Be the first to rate this post.
Related