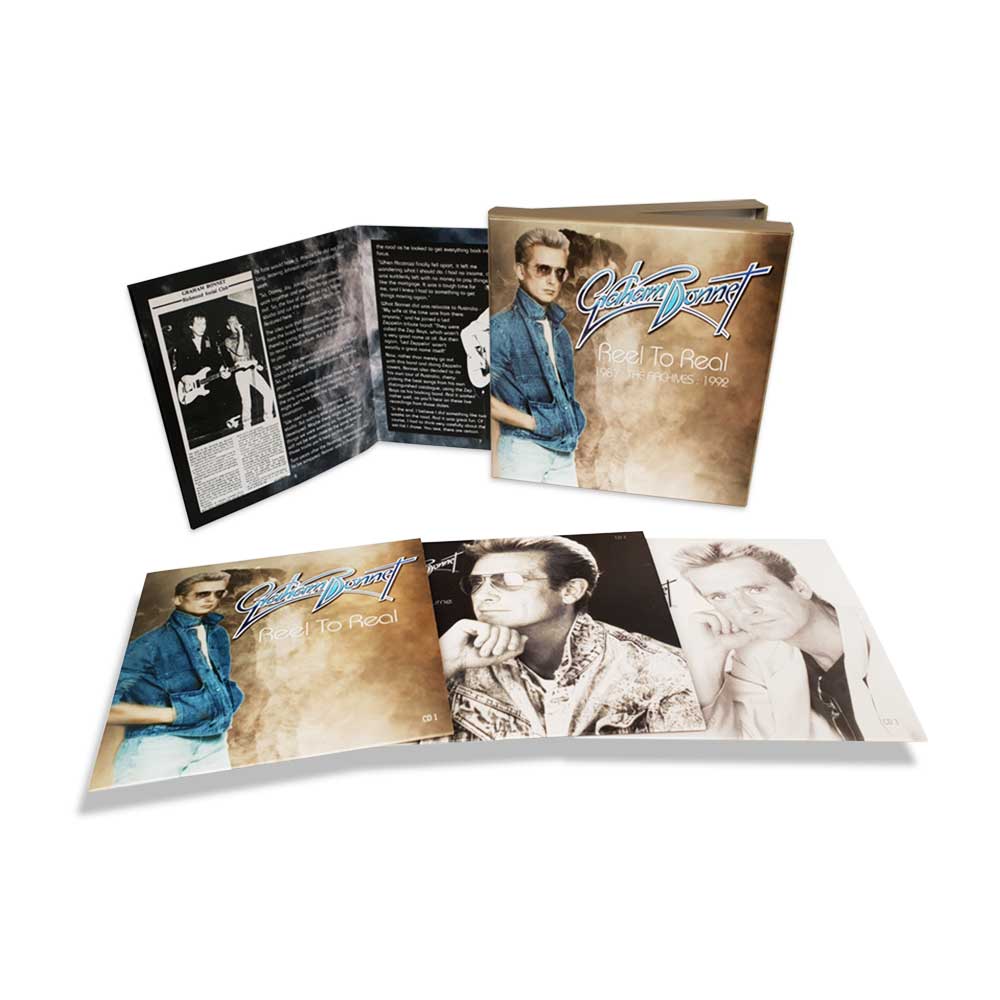 GRAHAM BONNET: REEL TO REAL – THE ARCHIVES, 3CD REMASTERED BOX SET EDITION
13th August 2018
This box set from Graham Bonnet deals with his little known period of when he was in Australia. Sadly at this point in Bonnets career, he was down on his luck and had no record deal. So what does any self-respecting musician do? They relocate to Australia and front a Led Zeppelin tribute act.
The box contains a CD featuring 3 demos featuring Alcatraz guitarist Danny Johnson. Could these tracks be indication of what would've been a 3rd studio album by Alcatrazz? We'll never know. 
CD 1 of this box is primarily cover versions with a couple of self penned titles. The only outstanding track is Double Cross My Heart. A rocker of a tune and the best of the studio material
The 2 live CDs showcase material from his days with The Marbles, Michael Schenker Group, Rainbow and Alcatraz. Although the material on these recordings is superb, sadly the quality isn't. In all honesty it's atrocious. Audience recorded bootlegs. The crowd is happily singing along to the hits such as Since You've Been Gone, Lost In Hollywood, All Night Long and the cover of River Deep Mountain High it's a shame a more professional recording of both of these shows don't appear to exist as it's hard to make out if Graham is on form or not, but the band certainly is.
If you've already bought the other Bonnet box sets I would give this one a miss unless you're wanting to complete your collection.
Score 5/10
Track List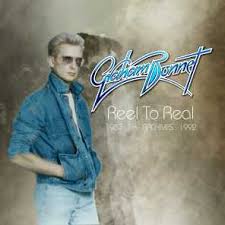 DISC ONE: REEL TO REAL
1. TONITE I FLY (1987)
2. REEL TO REAL (1987)
3. THE DANCER (1987)
4. WHIPLASH (1989)
5. LONG TIME GONE (1989)
6. SUMMER IN THE CITY (1989)
7. RIVER DEEP – MOUNTAIN HIGH (1989)
8. MIDNIGHT CROSSING (1989)
9. RIDER (1989)
10. DOUBLE CROSS MY HEART (1992)
11. HEARTS UNDER FIRE (1992)
12. DEAD MAN WALKING (2008)
(1-3 RECORDED LOS ANGELES
1987 WITH DANNY JOHNSON /
JAY DAVIS)
(4-9 RECORDED IN ADELAIDE,
AUSTRALIA 1989)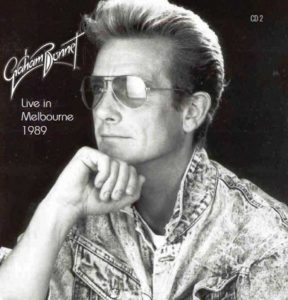 DISC TWO: MELBOURNE, AUSTRALIA (THE
PALACE) FEB 24 1989
1. GOD BLESSED VIDEO
2. ISLAND IN THE SUN
3. S.O.S.
4. WILL YOU BE HOME TONIGHT
5. IT'S ALL OVER NOW BABY BLUE
6. ONLY ONE WOMAN
7. DESERT SONG
8. RIVER DEEP – MOUNTAIN HIGH
9. SUMMER IN THE CITY
10. SINCE YOU BEEN GONE
11. DRUM SOLO
12. LOST IN HOLLYWOOD
13. DANCER
14. ALL NIGHT LONG
15. WARM RIDE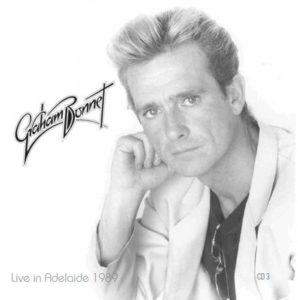 DISC THREE: ADELAIDE, AUSTRALIA (BRIDGEWAY
HOTEL) MARCH 26 1989
1. INTRO: NIGHT OF A SHOOTING STAR
2. GOD BLESSED VIDEO
3. ISLAND IN THE SUN
4. S.O.S.
5. WILL YOU BE HOME TONIGHT
6. IT'S ALL OVER NOW, BABY BLUE
7. ONLY ONE WOMAN
8. DESERT SONG
9. RIVER DEEP, MOUNTAIN HIGH
10. SUMMER IN THE CITY
11. SINCE YOU BEEN GONE
12. DRUM SOLO
13. LOST IN HOLLYWOOD
14. ALL NIGHT LONG
15. WARM RIDE
Label
HNE Recordings
Release Date
July 11, 2018

For all things Graham Bonnet click HERE and to purchase this box set click HERE