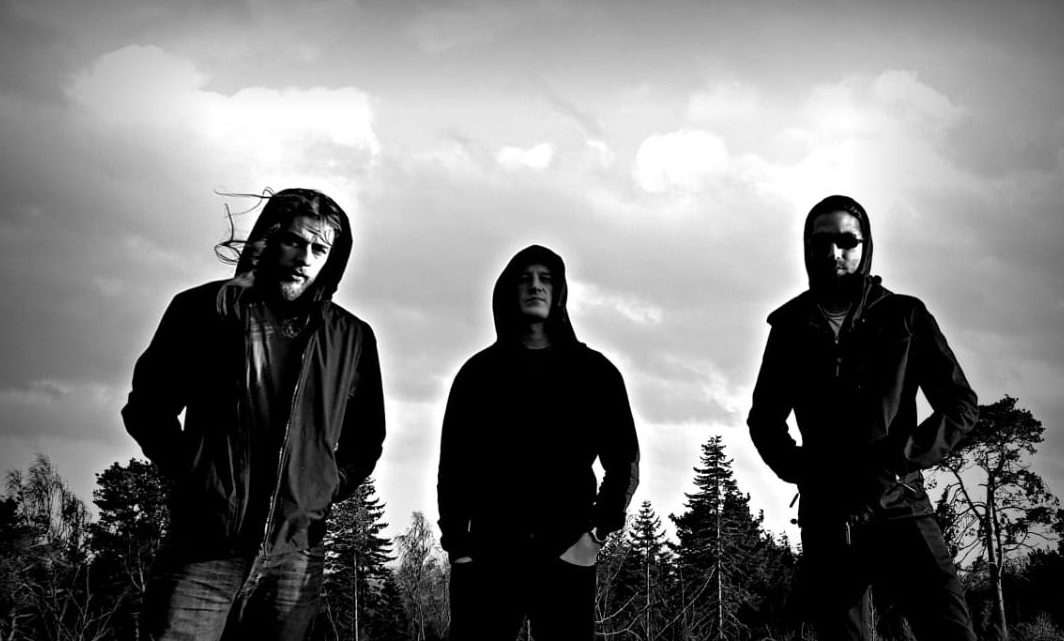 Guitarist Amit Luther from Melodic Death Metal Act Solemnity Shows Off His Dog
25th January 2021
0
By
John Deaux
Melodic Death Metallers Solemnity combine brutality and film score orchestration with ease making the band genre defying. The band issued 2 E.Ps back in 2020 via Bandcamp


How many animals do you have?


I just have the one pet, Elio. He's a Spanish stray rescue that's been with us for 7 months now! I've wanted a dog my whole life, but only now was it the right time to get one.
I'd been searching around different rescues and happened to see his picture on Facebook. Being the handsome chappy he is I assumed he would already have been reserved like so many of the other dogs that I had enquired about. But he wasn't and I knew at that moment that he was mine.
He was rescued off the streets of Spain and taken to a pound that is managed by the Spanish government, the volunteers that find these dogs homes told me that pounds are really awful for the dogs. The people that are employed to work there don't have much of an interest in dogs, they throw the food at them in these concrete blocks that they have to live in, and they don't get taken for walks either.
The pictures and videos I first saw of him were when he first arrived, after six weeks of being there you can visibly see his mental health had deteriorated significantly. The video I was sent during that period was of him cowering under a bench unable to look at any humans. When he arrived in the UK, he was frightened of everything and everyone, and spent most of his time hiding in the corner of  the room. But I'm delighted to report that he is now a very confident happy dog!
The reasoning of his name is not the most metal story to be honest! I named him after a character from a book that meant quite a lot to me, Call me by your name. I've been searching a long time for my soulmate and knew it was him. We are now completely inseparable!
You can see his journey in his Instagram @adventures_of_elio
What is the weirdest thing your Elio has done or what's the weirdest thing you have done with him?
He doesn't really do any weird things to be honest, but when he gets excited after I come back home or I give him a good amount of fuss, he licks his groin a considerable amount! It's almost like something he used to do to pass the boredom,. Which is fine I guess, but then he proceeds to lick me…
The weirdest thing I've done with them is probably have full in-depth conversations about life and the struggles of being a musician, which only becomes weird when someone happens to be walking by and overhear the conversation.
What is the best thing you've taught Elio?
Well I had to teach him how to live in a home and train him in all basic training. My favourite thing to get him to do is wait before he eats a piece of chicken that I've put on the floor. The temptation is so much for him that he physically moves himself away from the treat and pointedly looks up and away from it just so he's not tempted to eat it. You can see the cogs of his brain ticking whilst he attempts to  control his impulses.
This past year has been pretty crap really, so you've no-doubt, like the rest of us, spent a lot of time at home. Has Elio helped you through this pandemic?
In short, his presence is the most comforting thing in my life.
 Have you always been an animal lover?
Absolutely, apart from a goldfish fresh when I was a kid I've not owned any other pet.
Are you one of those people that puts your pets into costumes?
Ha ha ha, yeah I'm a little guilty of dressing him with bandannas and ties. He pulls it off well!
How does Elio react around the house with you practising? Does he even care?
Well he's either listening to some pretty extreme metal  or soaring film scores, his naps look equally as blissful for both!
Who looks after your pet whilst you're away on tour/holiday?
That remains to be seen, but I don't live on my own so it should be fine!
Speaking of practising, any new music in the pipeline? 
Most definitely! We're all really excited to get this out there. So far we've written just over half the material for a full-length album and I'm currently spending this lockdown time orchestrating them! They sound huge!
I'm working hard on bringing that rich cinematic sound, whilst weaving it through and around the songs. Something we've not yet disclosed is that the album will be titled 'Estrangement.'
Q: Have you anything you'd like to say to your fans/followers?
Thanks to everyone who has supported us on our journey so far. The response from EP has been truly humbling and we're so happy that so many have connected with the music.
The only thing I can say is, if you thought the last one was good, Estrangement takes it to a whole new level..!
Cheers Amit and Elio for your time. 
For all things Solemnity, click HERE
How useful was this post?
Click on a thumb to rate it!
Average rating 3 / 5. Vote count: 764
No votes so far! Be the first to rate this post.
Related
About the author
Some say Yank My Doodle, It's A Dandy! is a biographical movie based on John. Some have even said that his favorite artist is Chesney Hawke! All we really know is he sleeps inside out and his hair tastes like candy floss.