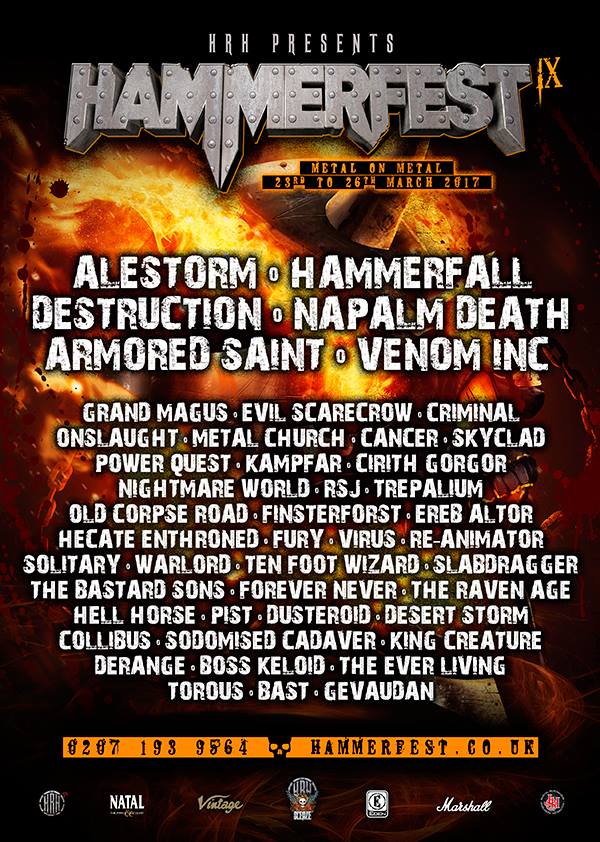 Hammerfest Day 2 Review
1st April 2017
Day #2 here at Hammerfest 2017 and we can't wait to see what the day has in store for us!
We start the day by checking out Desert Storm who are a are a heavy blues metal band from Oxford UK.
If you are a fan of Crowbar/Orange Goblin then these guys will be right up your street as elements of these bands seep through their music.
With a European tour under their belts for March and beginning of April these guys will be infecting the nation with their sound, you can also catch them at Camden Rocks festival in June!
The band have worked hard to get to where they are today and that is proved here on stage at Hammerfest as they turn it up a notch and wow the crowds with their colossal riffs and energetic performance.
They captivate the crowds with 'Enslaved in the Icy Tundra', which the band showcases their intricate playing and powerful rhythms.
These guys show relentless amounts of adrenaline as they bound about on stage, with shredding riffs enough to make your ears bleed.
https://www.facebook.com/desertstormuk/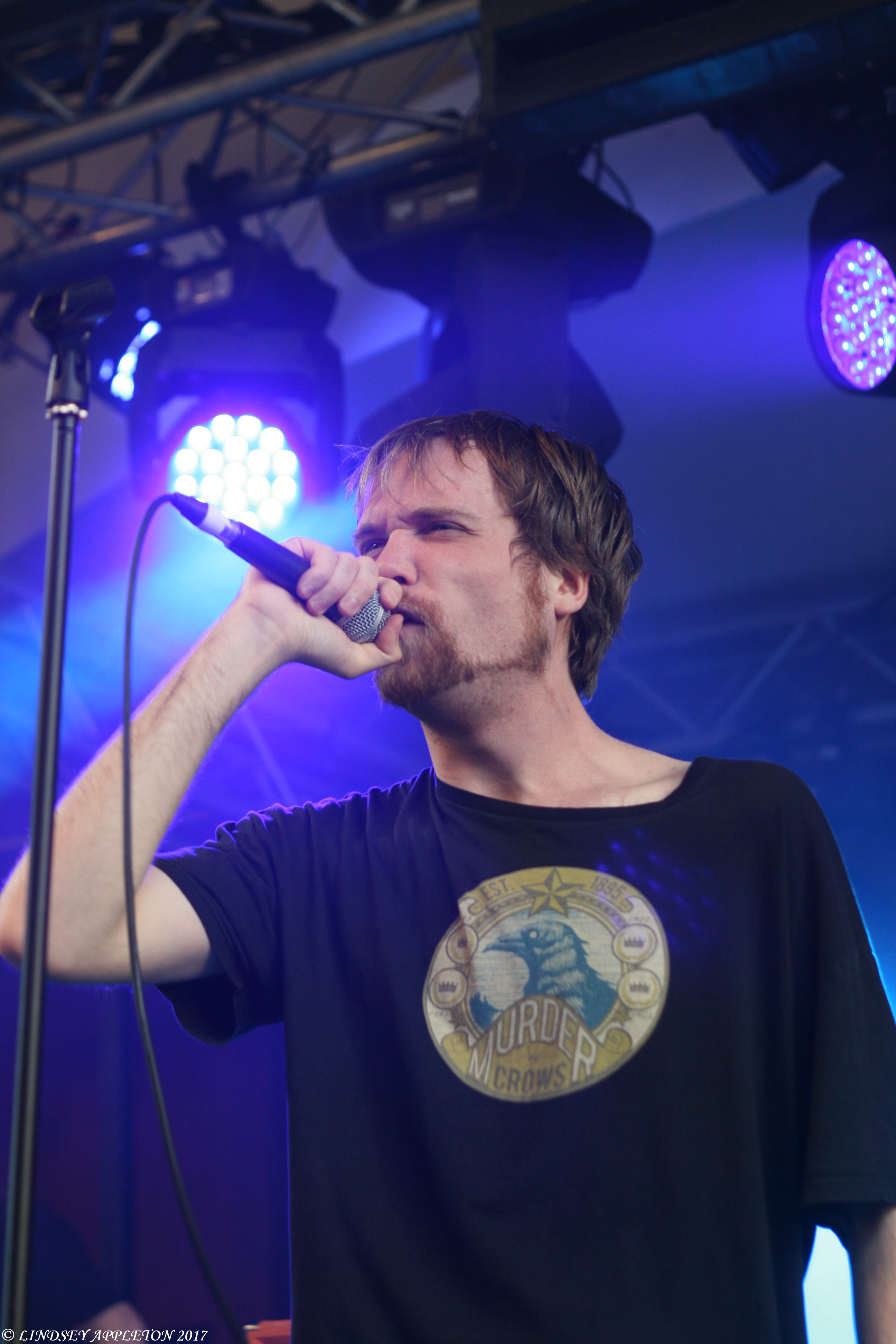 Next up are The Raven Age, a 5 piece melodic metal band from Harlow UK.
These guys are taking the festival circuit by storm as they have been announced for both Download festival and Nova Rock Festival.
Watching them here on stage i can see why the festivals are snapping these boys up, they are a breath of fresh air. A true talent i could quite happily watch all day long!
They released their album 'Darkness Will Rise' just a week before Hammerfest, just in time to wow the crowds with some fantastic tracks off this album such as 'Promised land' and 'Angel In Disgrace'.
It's not hard to see why these guys have such an amazing fan base, a band I'm definitely going to have to see again!
https://www.facebook.com/TheRavenAge/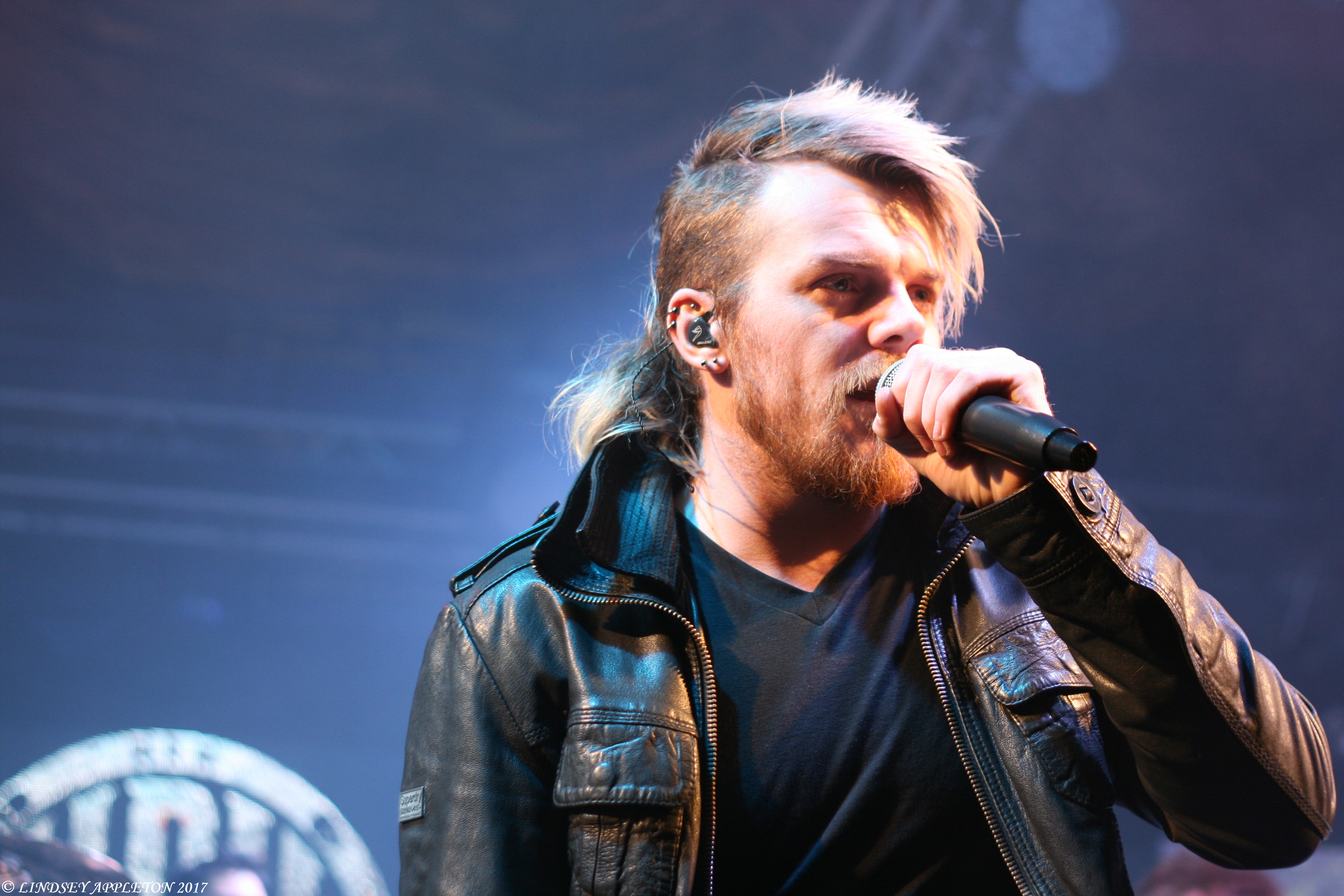 Next we see Nightmare World a Prog Power Metal band who hails from London.
This powerful dynamic band shows that they have harnessed an ability to draw in crowds with their creative music.
They fuse styles and elements that give an air of mystery and illusion like an unravelling story which the vocals capture so intensely.
They receive a great reception from crowds as they perform an astounding set which captivates the audiences.
With a diverse array of complex chord changes and superior vocals and sophisticated instrumental parts and compositions this band has brought a new sound to the stage at Hammerfest this weekend.
https://www.facebook.com/nightmareworld/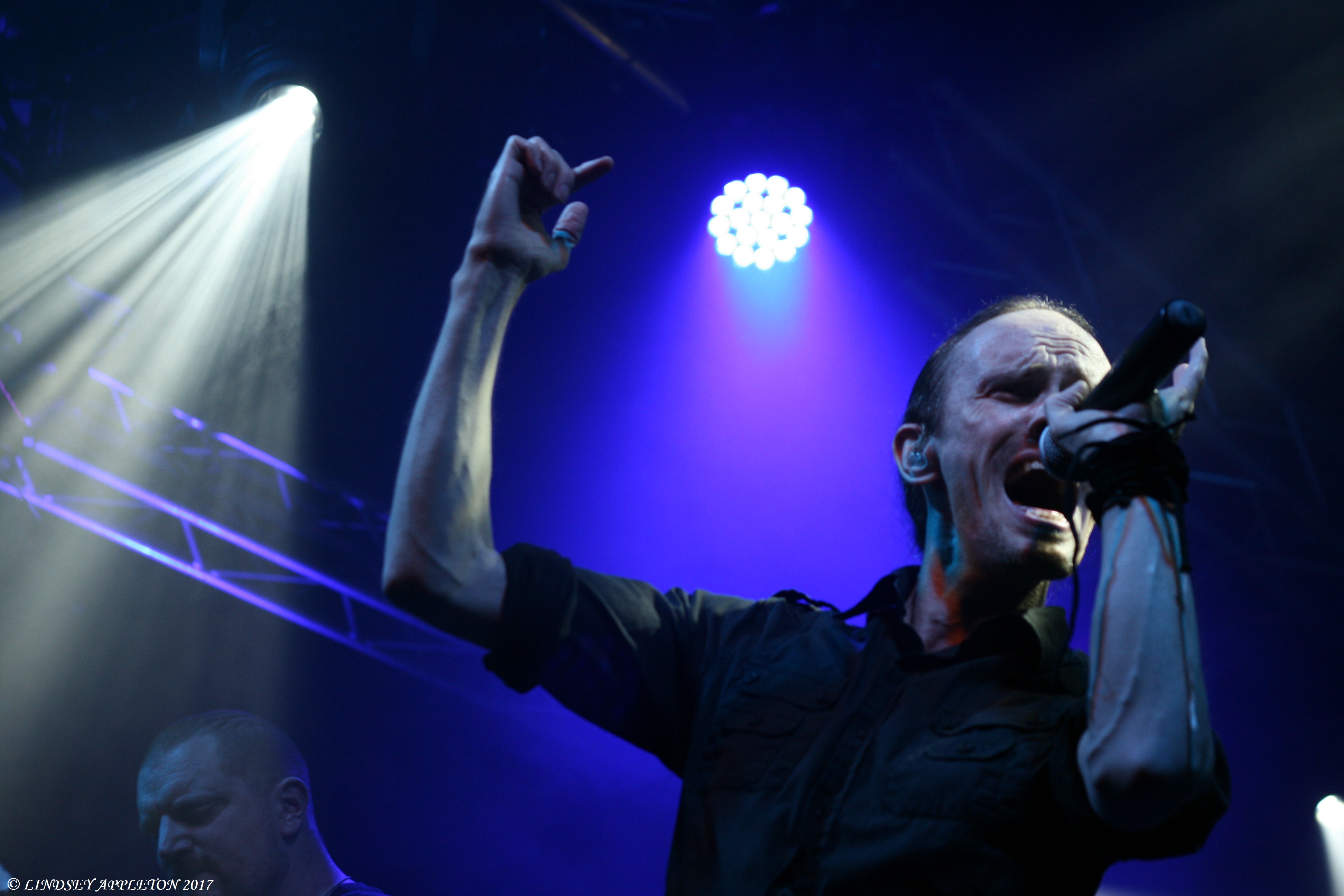 Boss Keloid are the next band we see, these guys are a 4 piece band from Wigan UK, signed to Black Bow Records.
These guys are a sludge band who brings a beast of a performance here to Hammerfest, their enthusiasm and manner on stage showcases their fist pumping monstrous skull smashing songs from 'Herb Your Enthusiasm' album.
With an explosive performance with magnificent vocals from front man Alex Hurst, its no wonder they are being snapped up for festivals such as this and ArcTanGent Festival.
They have good things coming their way on the horizon, and from their spell binding performance here today at Hammerfest i can see why!
https://www.facebook.com/bosskeloidband/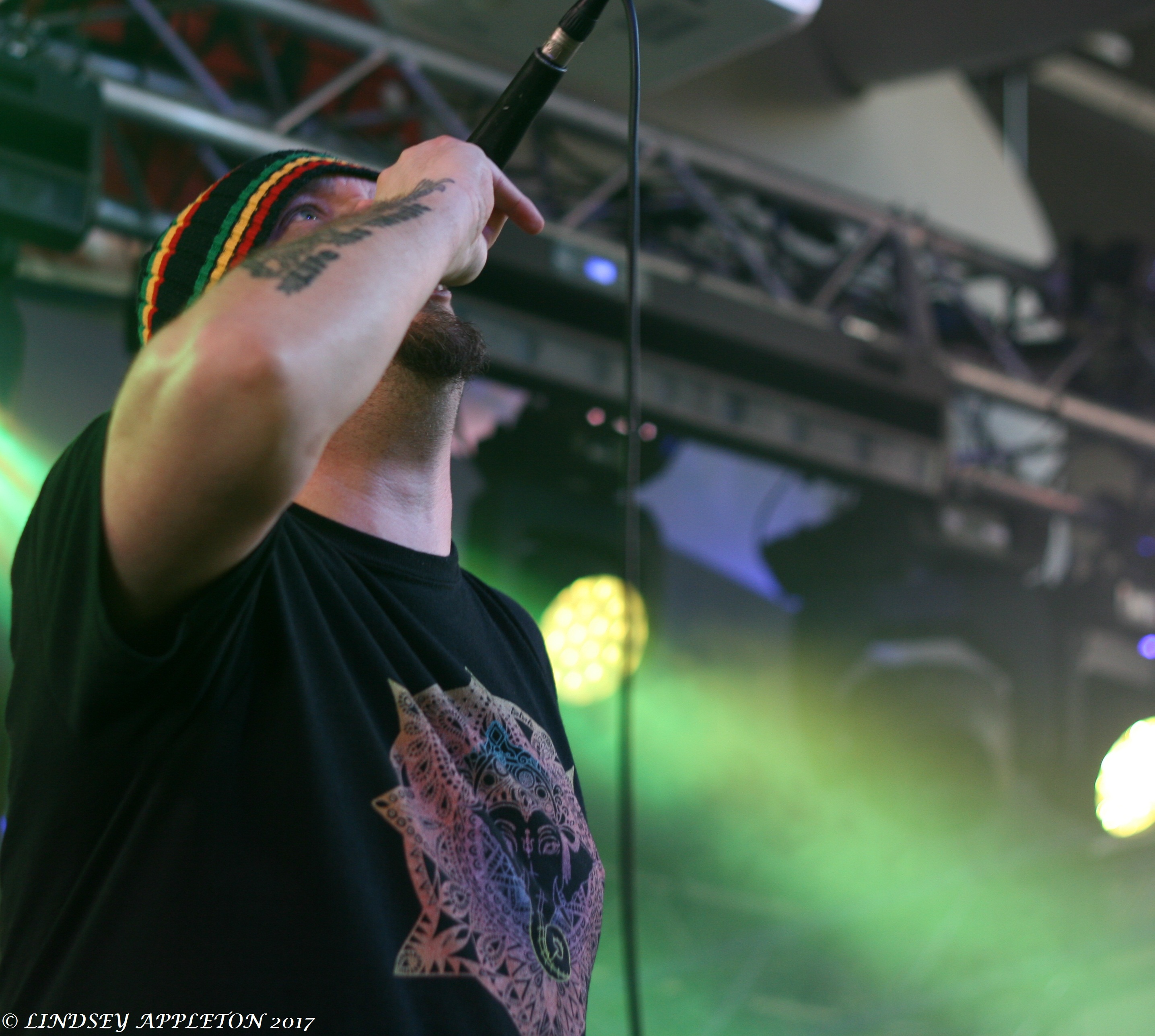 SKYCLAD are a band we catch next, a 6 piece heavy folk metal band from Newcastle upon Tyne.
These guys are very striking and have all the elements of a great folk metal band right down to the fiddle.
With old school clean vocals, melodic riffs, acoustic guitar, this band displays a well balanced authentic lively performance.
With their debut album released back in 1991 this band have come a long way and are still growing on the folk metal scene. They have defined their sound and still contain that atmospheric feel with a fun and cheerful nature.
These guys have a Greek Tour set for April 2017 followed by playing Wacken Winter Nights in 2018.
They release their 13th Studio album 'Forward Into The Past' on April 28th 2017 which they say will promise a selection of catchy and memorable songs!
We can't wait to get our hands on this!
https://www.facebook.com/officialskycladpage/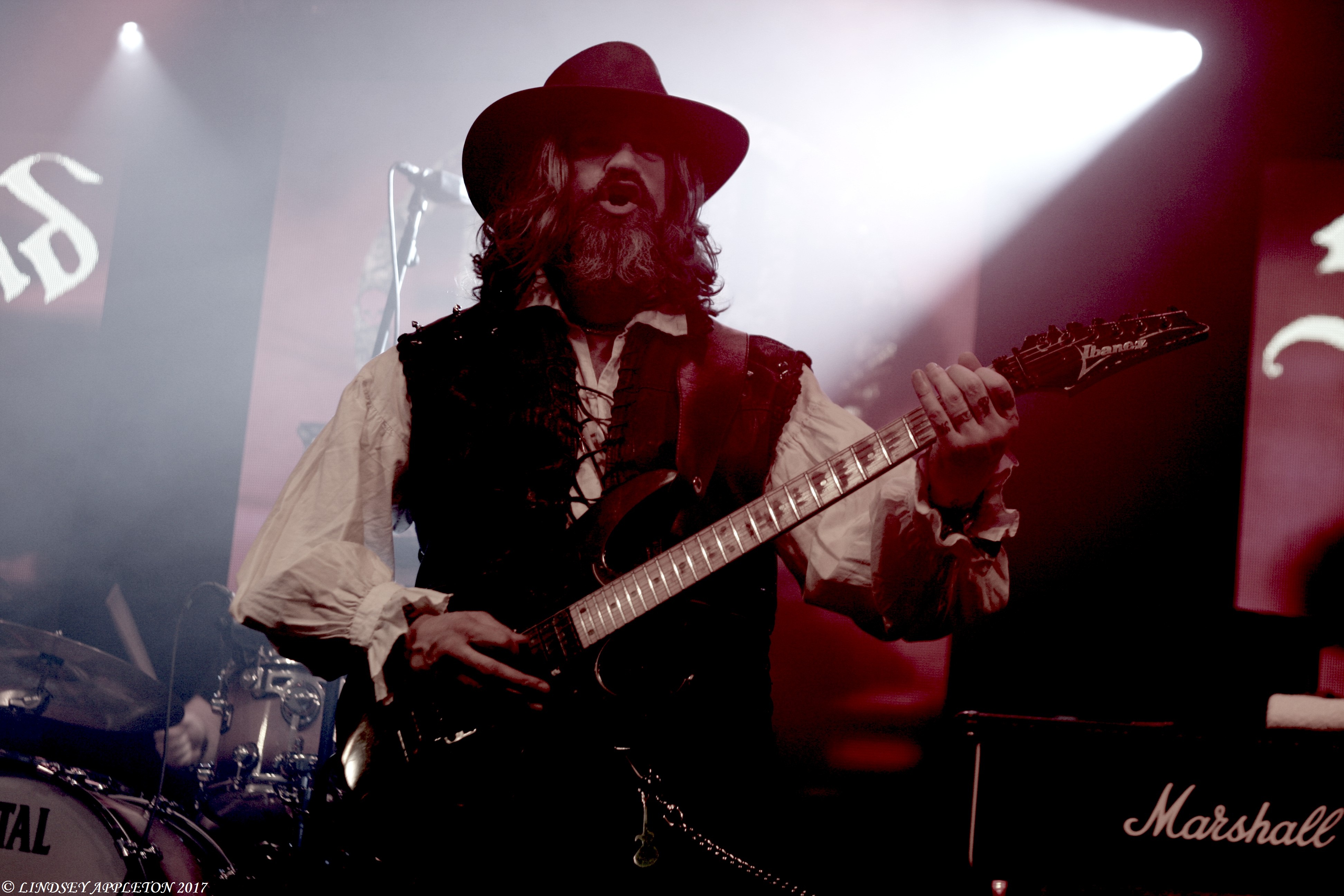 Next wee see Gevaudan, after catching up with these guys early morning for a chat in the media area seeing how much fun they were to talk to i was eager to see if they had that same element of fun on stage – they did.
These guys are a doom metal band based in Hertfordshire who deliver crushing riffs and astounding vocals as Alex accentuates his voice from clean vocals to killer growls and screamo.
Bruce pounds out some hard hitting rhythms on guitar and blistering solos, wowing crowds with his trademark purple flares which he insisted was a must on stage.
With a flawless performance, getting the crowd engaged and keeping spirits up these guys have what it takes to become huge.
https://www.facebook.com/Gevaudandoom/
We catch Grand Magus for the first part of their set, these guys stole the whole weekend, I've not known it where you can't actually  get into the venue as people are queuing up outside, thats how rammed it was for this band.
Having to sneak round back and get security to let you in that way so you can do your photos was utter madness, but i could see why when these guys hit the stage.
These guys have transitioned over the years, they started out as a doom band and went from there. They are now more confident and sonically they sound more powerful with a blend of classic old school metal, with immense guitar work from JB and charismatic vocals mixed with thumping bass these guys executed a brilliant set.
These guys are set to headline Rengsdorfer Rock Festival on the 29th July, and its not surprising to see why they have been chosen for headliners after a set like this these guys are headed for great heights!.
https://www.facebook.com/grandmagusofficial/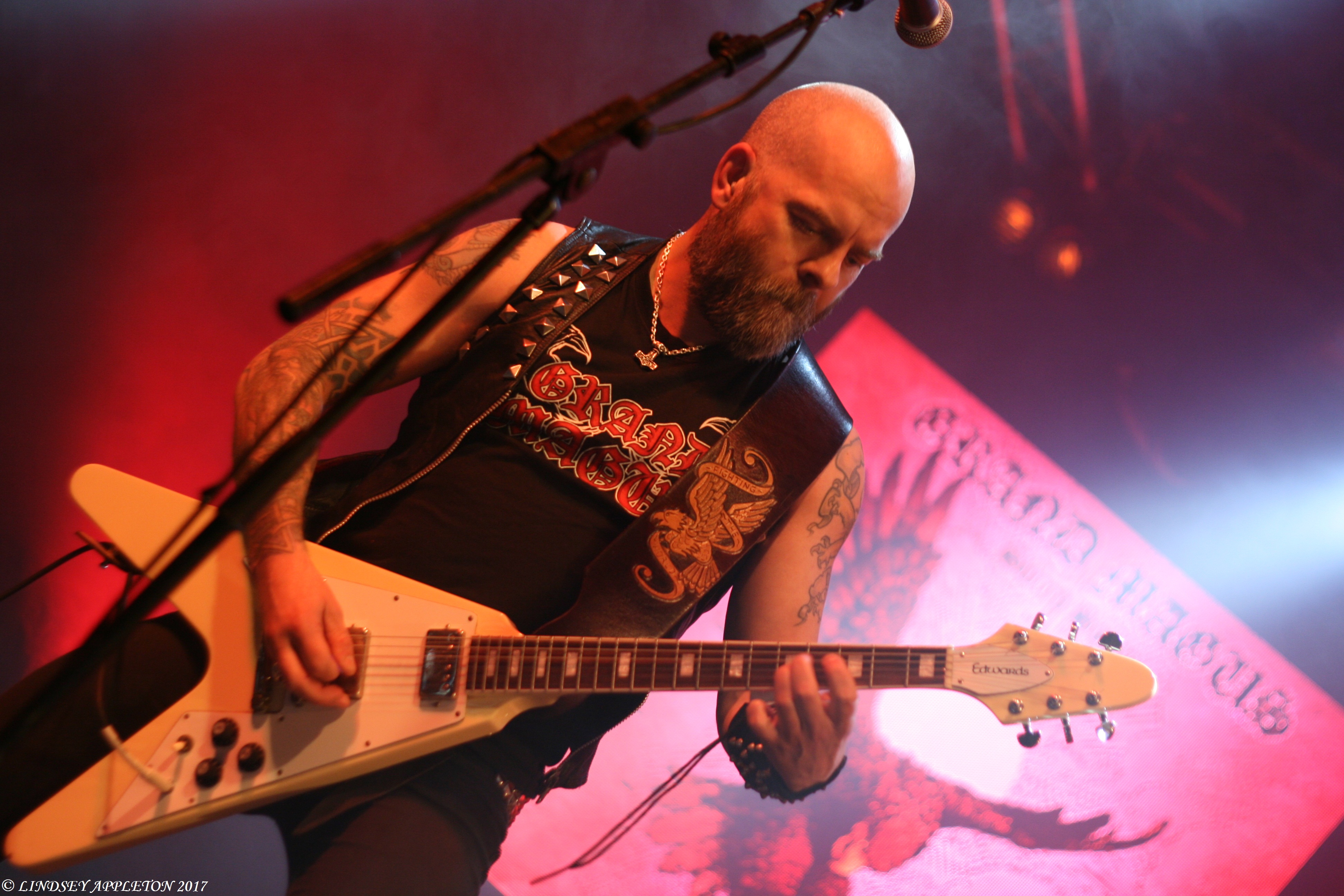 We catch the tail end of The Ever Living's set , a 5 piece metal band who come from London.
These guys released their self titled EP in April 2016 via Metal Hammer.
These rising stars are maintaining a steady pace on stage, their doomy atmospheric songs were balanced well with the instrumental parts blending with the anthem building into a steady climax.
The crowds bang their heads along to their intense beats.
With lots of double kick drum beats and depthy guitar rhythms fronted with roaring vocals these guys were really good to watch from what i saw of the end of their set.
https://www.facebook.com/theeverlivingofficial/
Next are the fabulous Hammerfall, im not going to lie I'm a huge fan of these guys but my first time seeing them and I'm incredibly excited to see them live.
Watching them sing songs such as 'By Any Means Necessary' got the crowds totally pumped up, the atmosphere now electric in the venue.
Everyone here is totally bouncing along, the buzz in the air is incredible!.
Although the band have had it hard since arriving in the UK as their stage gear and equipment all ended up in Amsterdam, so they had to borrow other equipment from other bands, luckily being the metal family that Hammerfest is other bands steed in to help these guys here tonight.
They also do another well known classic 'Last Man Standing' which gets everyone singing along.
They finish their set with the incredible 'Hammer High' which just tops off their set perfectly. Yes i made sure i stuck around for their entire set, i wasn't missing this for anything.
Even though the guys had to borrow instruments they put on a great set, one that won't be forgotten in a hurry!
https://www.facebook.com/hammerfall/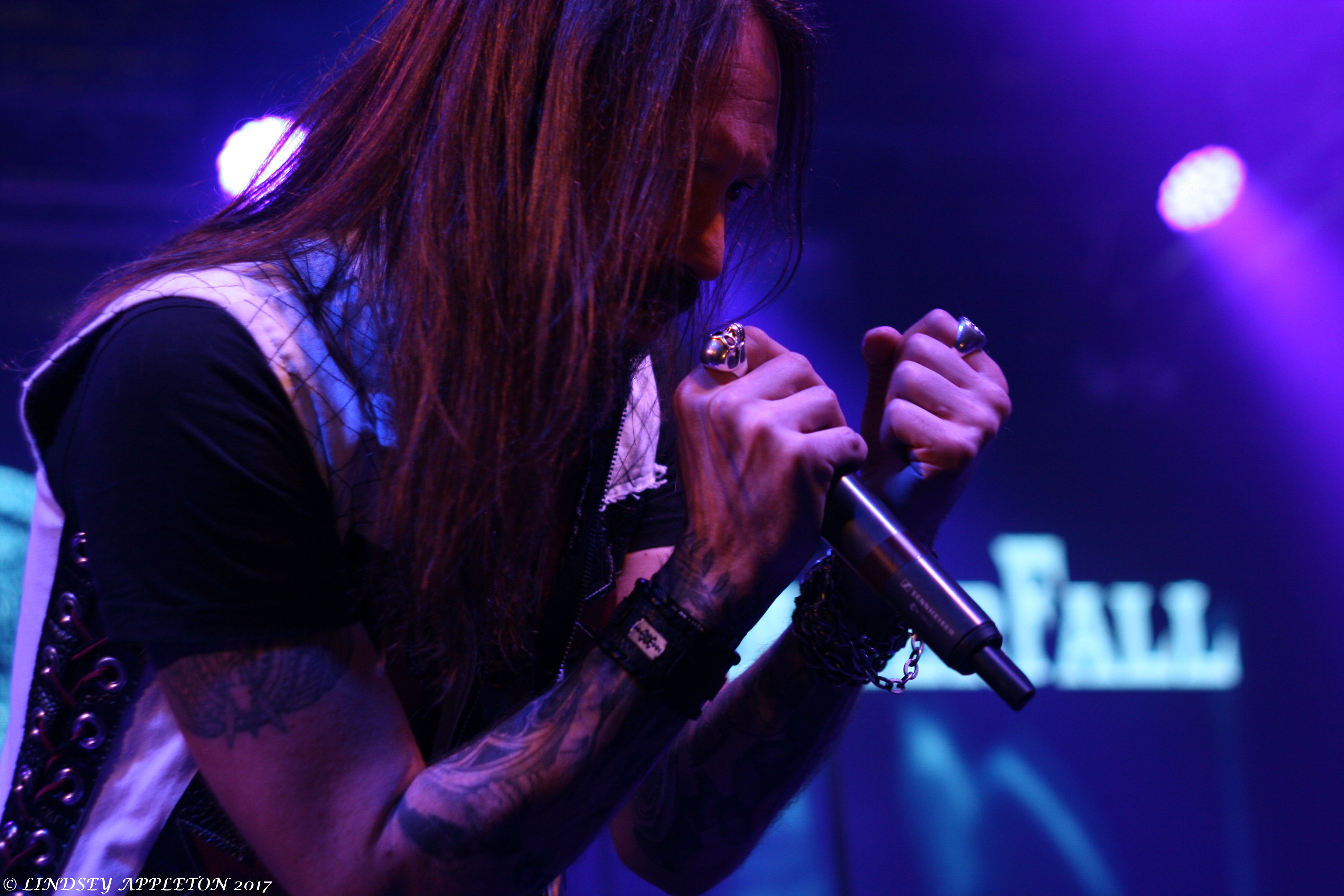 Next up are Destruction a trio of thrash metallers hailing from Germany.
These guys have the power and drive, and have been around the block a few times as a thrash band and have seen the industry change over the years.
These guys are still the same ballsy band with unrelenting riffs with thunderous drumming, enough to make your ears bleed.
They get the crowds engaged with songs like 'Thrash Attack'  and 'Curse The Gods' that get people windmilling.
Their 2016 released album 'Under Attack' takes you back to their old school vibe of how they used to sound which they produce here at Hammerfest this weekend.
https://www.facebook.com/destruction/
The next band we see tonight are Virus , after an interesting interview with these guys earlier in the day i was eager to see what they had in store for us on stage.
Virus are one of the Pioneer UK thrash bands of the late 80's thrash, now revived with a blistering new sound & dedicated line-up hailing from Dundee Scotland.
The band oozed energy from the word go, their stage presence utterly commanding.
Considering 'Coke' who is the founding member of the band and years older than the rest,he was giving the band a run for their money on stage totally exhausting to watch play as he shredded at such a pace it was hard to keep up.
The game changer for this band was their homage to inspector gadget, i will say no more other than you have to see it to believe it.
These guys are back with a vengeance!
https://www.facebook.com/virusthrash/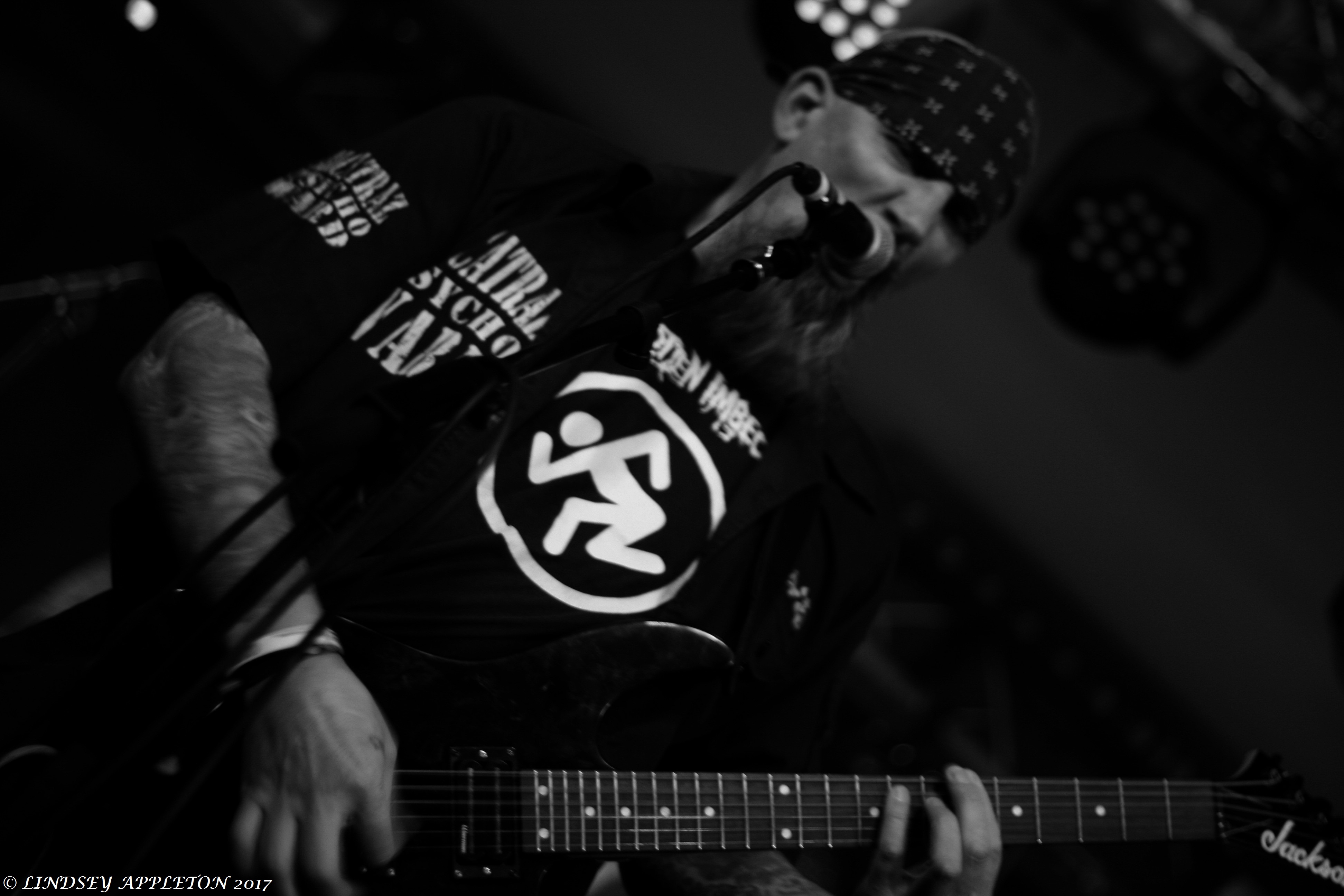 Last band of the night are Ten Foot Wizzard, who are a juggernaut of power blues stoner rock hailing from Manchester.
With anthemic tracks and catchy choruses as well as mind melting bass the band comes together to produce some amazing songs.
Gary delivers his vocals so powerfully to his audience and the guitar work is more dynamic it's just incredible to watch.
There are so many dimensions to this band, there's so much about them i like, another band i wish had a longer set, i want to see more.
https://www.facebook.com/tenfootwizard/