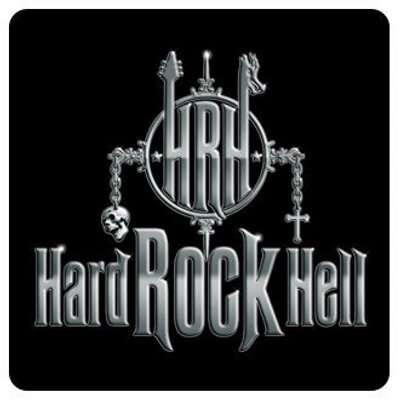 HARD ROCK HELL XI – SATURDAY 11TH NOVEMBER OVERVIEW
17th November 2017
The final day and another early start as I wanted to catch Beth Blade and The Beautiful Disasters open the proceedings on stage 2. They had the hard task of waking everyone up who were suffering the aftermath of Airbourne the night before.
Beth and the rest of the band had a fantastic turn out for their set. Stage 2 was approximately half full of many a person nursing a hangover. The set was short and sweet but they rocked the fuck out of those who were awake. I've seen this band numerous times and they just get better and better. Fingers crossed it wont be long until they're on the main stage as they will decimate that stage.
After such an explosive performance it was going to be difficult for anyone to follow, but the gauntlet was picked up by Western Sand who were great in their own right but didn't quite hit the mark.
Over on the main stage, Buffalo Summer were first to wake up the late risers. The audience was a little lack luster at first, however Andrew Hunt (vocalist) worked incredibly hard and had the crowd well and truly woken up for Toseland. Toseland aren't really my bag so it was jaunt back over to stage 2 for Bad Touch whom I'd been wanting to see live for some time. They didn't disappoint. Far beyond my expectations and a band I would highly recommend picking up a CD and going to see live. Absolutely tremendous.
The Von Hertzen Brothers on the main stage were a band I had great reservations about live. Their album War Is Over is a complex piece of old school mixed with new school prog rock. It's easy to have lots of things going on with a studio record so I was hard pushed to see how they would perform live. They were one of the highlights of the weekend for me. Incredible musicianship coupled with a monstrous drummer. The fact that the guitarist and bass player are multi instrumentalists was a massive surprise. alternating beautifully between synthesizers and electronic percussion to add the elements that you hear on the record. Bloody amazing. They took a massive risk opening with the 12 minute epic War Is Over and closing with the 9 minute Beyond The Storm, to keep an audience engaged with 2 long tracks takes some balls but engaged they were. The gamble paid off in dividends and there were a few people converted to the ways of the prog.
Sadly, I missed a couple of bands as once again the nibbles had struck and I was craving decent food so headed down the hill to the Mash and Barrel. Where the food is good, the staff really friendly and up for a laugh and the prices are reasonable. 
Having filled the fuel tank it was back up the hill to check out Hark. There was a bit of a buzz surrounding this band over the weekend and it was quite easy to see why. They're probably one of the best doom/southern groove, metal bands doing the circuit right now. An absolute powerhouse of musicians and it was a great way to warm up my ears for one of my bucket list bands on the main stage.
Lynch Mob have long been a bucket list band of mine to see, purely to see George Lynch shred. I loved him in Dokken and Lynch Mobs debut, Wicked Sensation just made my jaw drop and my tongue go all floppy. As a guitar player, Lynch was not what I expected to see. Clad in jeans, t-shirt and baseball cap. He looked more like a stage hand than a guitar legend. But as soon as he started to play, I really didn't care what he looked like. He is an immense talent and boy did he make that instrument sing. I was a very happy man as many tracks from Wicked Sensastion was played as well as the Dokken instrumental Mr. Scary. Simply amazing. Although vocalist Oni had no idea where he was (he kept mentioning Hellfest and not Hard Rock Hell) he sang his bollocks off. 
Jimmy D'Anda who was the drummer in the Bulletboys, battered 7 buckets of shit out of the drums so much that they had to keep putting heavy objects in front of the kick drum to try to stop it moving. I felt sorry for the next drummer to use that kit as D'Anda was intent on breaking the darn thing. I don't think I've ever witnessed such a heavy hitter. Just brilliant.
Once again, although feeling slightly broken by this point, it was back to stage 2 to catch the rest of The Brink set and have a butchers of King Creeper. Both bands are firmly in the groove/doom genre and are very good at what they do, yet neither are re-inventing the wheel sadly.
A hop, skip and a jump over to the main stage to catch a bit of Reef who, in my eyes were a little out-of-place among this years line-up. However they were a great band to watch. Plenty of energy to keep the crowd whipped up for the headliners of Black Star Riders.
Back on stage 2 Black Whiskey, Wicked Stone and Tax The Heat (who were headlining) kept me busy going to and fro between the 2 stages.
Sadly, it was time to call it a day after 3 days of amazing bands and of course the awards. The icing on the cake was getting to see Dee Snider, Von Hertzen Brothers, Lynch Mob, Beth Blade and Y&T who completely blew my voice over the 4 days. As a matter of fact, my voice is still trying to recover and it's been the best part of a week since the end of HRH.
Departing HRH is always bitter-sweet. I was craving my own bed and to see the missus, however it was sad to leave as it's going to be another 12 months until the next one. Hard Rock Hell is like a family reunion, except this is a family you don't mind hanging out with for a few days without getting on each others nerves or wanting to bury them under the patio. 
If you've never been to one, I cannot recommend it highly enough. If you're sick to death of camping in a cold, wet field covered in what can only be described as a damp canvas with the smell of chemical toilets, HRH is the way forward. A nice warm caravan with cooking facilities, hot and cold running water, a proper loo and the most important part, a shower and all within 10 minutes of the main stages for the bands and crawling distance from decent food and a drink that you don't have to remortgage your house for.
Once you've been to a Hard Rock Hell event, you'll never want to do another outdoor camping festival again.
Start booking NOW as tickets go very quickly.  Especially as some of the bands for next November have started to be announced Click HERE for more info