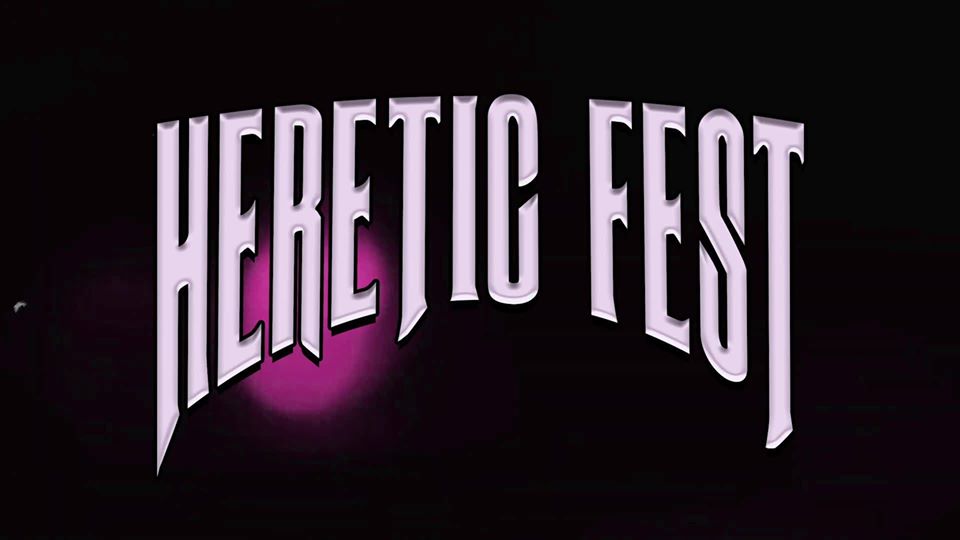 HERETIC FEST – ANNOUNCE FULL LINE UP FOR 2021 THREE-DAY FESTIVAL 30th April, Saturday 1st May and Sunday 2nd May 2021
1st October 2020
Heretic festival is thrilled to announce the full explosive line up for their 2021 three-day edition.
After postponing the event due to covid-19 pandemic, the festival is coming back stronger next year, with a 3 days of music from some of the most amazing bands around! The new dates for your diary are: Friday 30thApril, Saturday 1stand Sunday 2ndMay 2021. The bands due to appear on the original day have now been scattered across the weekend and joined by more of the best acts on the scene.
The last four bands to be announced are: Black Spiders, The Fallen State, Liberty Lies, Porcelain Hill.
The festival features incredible headliners: Inglorious, Stone Broken, Phil Campbell and the Bastard Sons. Alongside these unbelievable bands, the weekend will also see performances from the likes of: 
RavenEye, Aaron Buchanan & The Cult Classics, Blackwater Conspiracy, Dig Lazarus, Daxx & Roxane, Bootyard Bandits, These Wicked Rivers, The Rocket Dolls and many more.
FRIDAY will see the current line-up, however as this is a Friday, a lot of you will most likely have work, so the day will start at 5PM and there will be 5 bands performing from the original line-up including Inglorious, RavenEye, Cellar Door Moon Crow, Dig Lazarus and CPSD!
SATURDAY, we have many new acts joining the bill: Stone Broken headlining the day with main support from Aaron Buchanan & the Cult Classics. To complete the day: Daxx & Roxane, Revival Black, These Wicked Rivers, Steal The City, Land Sharks, The Fallen State, Bootyard Bandits, Baranovich and more. 
SUNDAY, we have more insane acts, with Phil Campbell and the Bastard Sons capping off the festival. Throughout the day there will be rocking performances from: Blackwater Conspiracy, The Rocket Dolls, Black Spider, The Addiction, The Dukes of Bordello, Yesterday's Gone, Wolf Within, Austin Gold and more.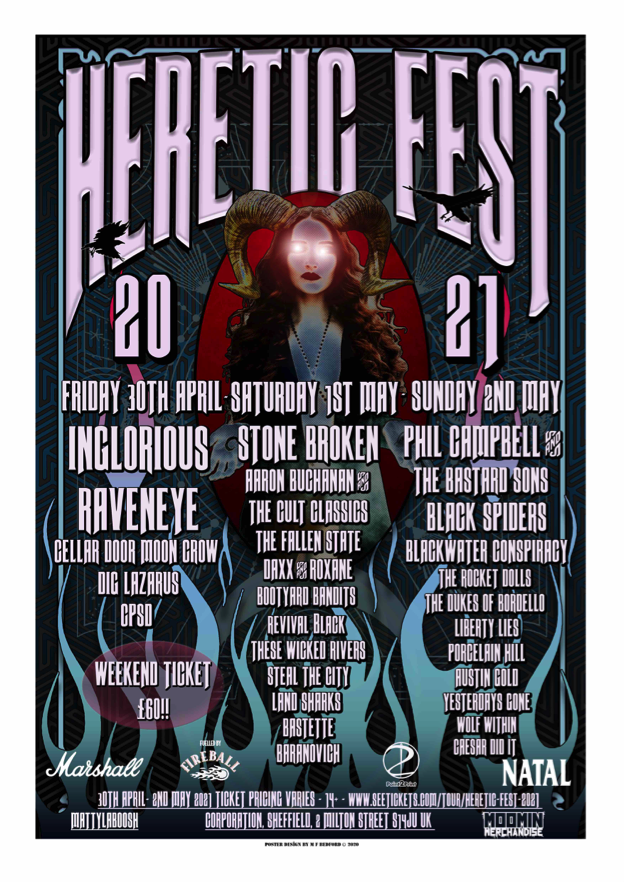 PRICING:
As this is now a weekend event, there are various pricing tiers: 
Friday £20
Saturday £25
Sunday £25
Weekend £60
Anyone who has purchased a ticket for this year, your ticket will be valid for FRIDAY ONLY, to upgrade or swap tickets, please contact your point of purchase for a refund, and purchase new tickets with the correct dates.
1. If you have purchased these from a band member and would like to swap for a day they have moved to please get a refund from them and once they have the new tickets, they can resell to you at the new prices.
2. Anyone who has bought from a band member and wishes to purchase a weekend ticket, please get a refund, and purchase a weekend ticket from the see tickets web link.
I apologise for any inconvenience this may cause. 
I hope you can continue to support me through this by attending and purchasing merch (who knows, the old line-up shirts could be a collector's item one day?) As without your support, none of this is possible.  
Hope to see you at Heretic 2021, It's going to be CRACKING!!
To support Heretic Fest limited edition, collectors edition (!) 2020 merch available here –
https://hereticfest.bigcartel.com/ 
Tickets for 2021 available here – 
https://www.seetickets.com/tour/heretic-fest-2021