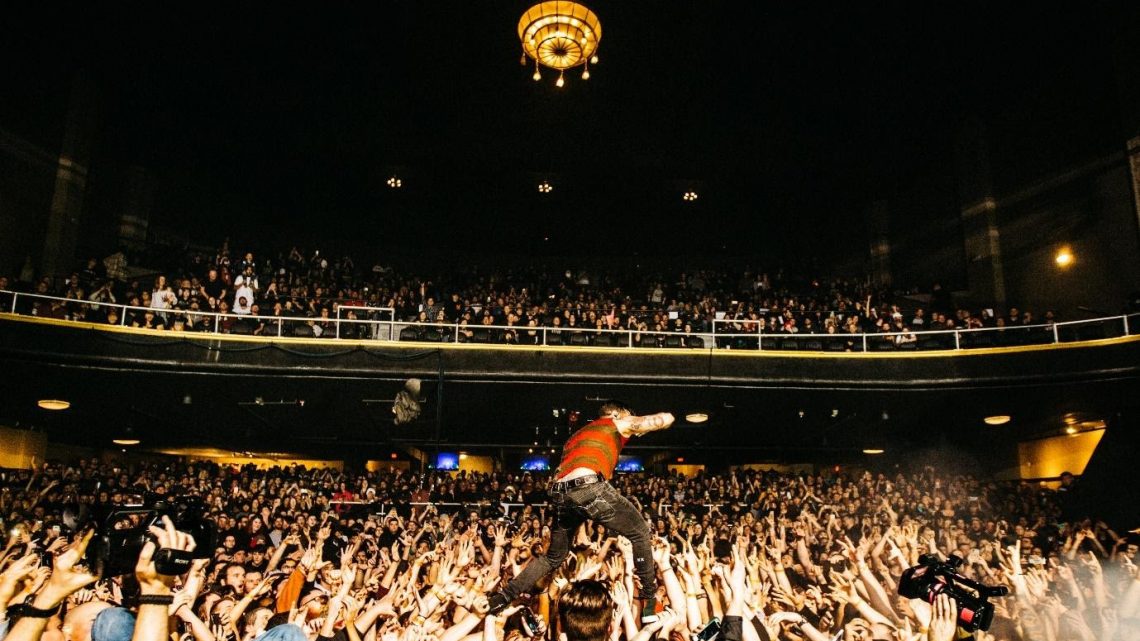 Ice Nine Kills – The Silver Stream – Review
31st October 2020
1
By
John Deaux
Ice Nine Kills gave their fans a Halloween treat by streaming an entire live show under the guise of The Silent Stream. A live show from Worcester MA from November 2019 (which is also being released as I Heard They Kill Live later in 2020)
Actor Bill Mosley (House of 1000 Corpses, Devils Rejects, 3 From Hell and Texas Chainsaw Massacre 2) hosted the stream along with the band who were present via Skype. 

Of course no Halloween event would be complete without a bit of hack n slash gore,  and of course
Ice Nine Kills
delivered. Nicely set up by Bill asking Spencer (vocalist) about his own masked stalker. I'm not going to give anything else away as I hope the stream gets its own separate release. 
Ice Nine Kills delivered a high intensity 19 track  live show which was splattered (pardon the pun) with tracks from The Silver Scream, The Predator Becomes The Prey and Every Trick In The Book. Even the Michael Jackson cover of Thriller got an outing. 
Actors were used to portray certain characters from the horror film genre (Casey Becker from Scream, Reagan from The Exorcist, and a shark from Jaws)
The band never missed a beat and the backing harmonies were outstanding. The 3000 strong crowd was in fine form and showed plenty of love to INK and and vice versa. 
The most evil film character was left until the final track IT is the End. MICKEY MOUSE.
Simply put, everything about the live stream was top notch from the interviews to the live show. It was well thought out and the execution worked. 
A fitting way to spend Halloween and much needed escapism during this current Covid pandemic.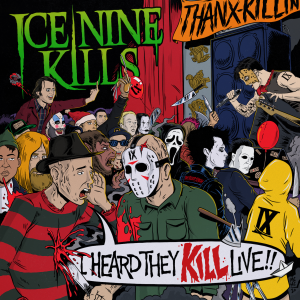 Set List
Thank God It's Friday
The Jig Is Up
SAVAGES
The Nature Of The Beast
The World In My Hands
Communion Of The Cursed
A Grave Mistake
Your Number's Up
Rocking The Boat
Merry Axe-Mas
Thriller
Hell In The Hallways
Stabbing In The Dark
The Fastest Way To A Girl's Heart Is Through Her Ribcage
Love Bites
Tess-Timony
Me, Myself And Hyde
The American Nightmare
IT Is The End
For all things Ice Nine Kills, click HERE and to pre order the live album, click HERE
How useful was this post?
Click on a thumb to rate it!
Average rating 5 / 5. Vote count: 1
No votes so far! Be the first to rate this post.
Related
About the author
Some say Yank My Doodle, It's A Dandy! is a biographical movie based on John. Some have even said that his favorite artist is Chesney Hawke! All we really know is he sleeps inside out and his hair tastes like candy floss.