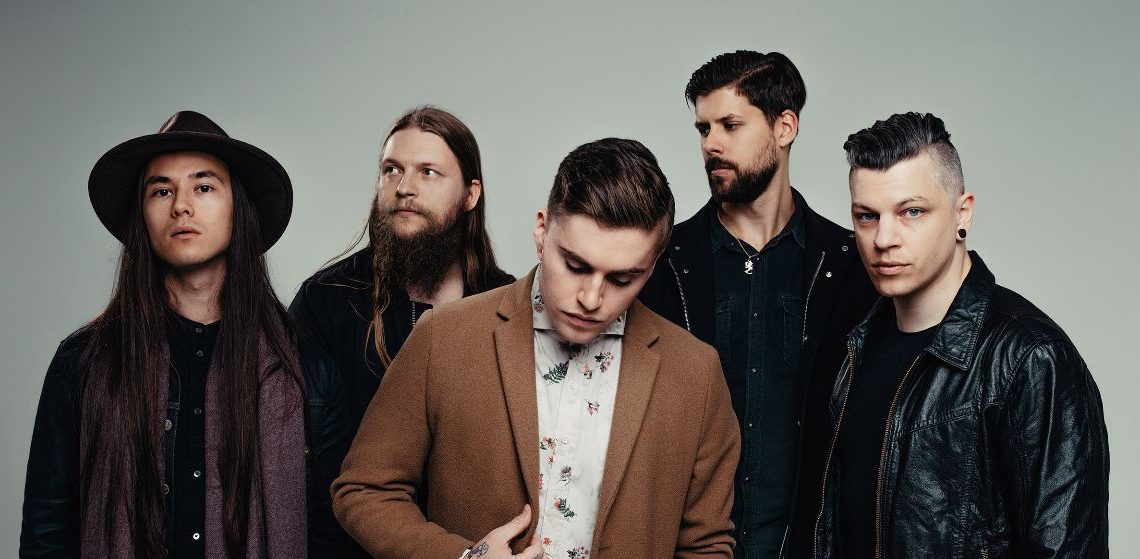 IMMINENCE release video for 'To The Light' and launch 'Turn The Light On (Deluxe Edition)' pre-orders
16th October 2020
0
By
John Deaux
Swedish alternative metalcore outfit IMMINENCE have released a video for 'To The Light'. The track features on their upcoming record, Turn The Light On (Deluxe Edition), which is set for release on 27th November 2020 via Arising Empire. 

Stream/purchase 'To The Light' here: 
https://Imminence.lnk.to/tothelight
Turn The Light On (Deluxe Edition) follows on from the band's highly acclaimed 2019 album Turn The Light On, which includes their successful singles 'Paralyzed', 'Infectious', 'Saturated Soul' and 'Lighthouse'. The deluxe edition also features the band's Turn The Light On: Acoustic Reimagination album and live sessions. 
Pre-order Turn The Light On (Deluxe Edition) here: https://Imminence.lnk.to/turnthelightondeluxe
Check out the following tracks from Turn The Light On: Acoustic Reimagination: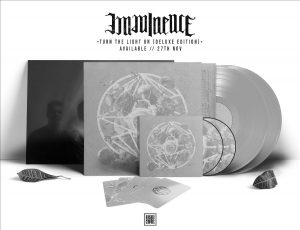 'Disconnected' (Acoustic): https://youtu.be/h1BJ-62DShA
'Crawling' (Acoustic): https://youtu.be/HkXyZD58fgo
'Saturated Soul' (Acoustic): https://youtu.be/GC6KIxG8Rg8
'Erase' (Acoustic): https://youtu.be/_1qGrKtj9JU
'Infectious' (Acoustic): https://youtu.be/KOYjsGVdt48
Purchase Turn The Light On: Acoustic Reimagination here: https://IMMINENCE.lnk.to/TurnTheLightOnAcoustic
Purchase Turn The Light On here: https://IMMINENCE.lnk.to/TurnTheLightOn
IMMINENCE have also announced five carefully selected dates for their special IMMINENCE: Live In Concert Halls seated tour, set to deliver a completely different experience with a string quartet, grand piano and choir. 
The band comment: 
"A dream comes true this winter. For the first time ever, we can proudly present an exclusive acoustic performance, like never seen by us before. Accompanied by a string quartet, grand piano and choir, this seated concert hall tour will take place in five carefully selected cities in February 2021."
Dates: 
09.02.2021 – Munich DE, St. Matthäus Kirche
10.20.2021 – Cologne DE, Kulturkirche
11.02.2021 – Frankfurt DE, Jahrhunderthalle Club
12.02.2021 – Berlin DE, Passionskirche
13.02.2021 – Hamburg DE, Kulturkirche
Tickets are on sale here: https://bit.ly/2RgAqIa
 
Third and highly acclaimed album Turn The Light On embodies the diversity and vastness in IMMINENCE's heartrending emotion. A significant milestone in the group's discography, the record is an exceptional composition of sheer force and fragility that fears no boundaries or constraints.
 
Since the release of their previous album, 2017's This Is Goodbye, the Swedish alternative metalcore band have strongly established themselves in Europe as one of the most exciting up-and-coming bands today. With the success of their own headline tour and several sold-out shows, they have reached new heights and are ready to truly distinguish their sound on their next album.
 
Fronted by vocalist and violinist Eddie Berg, guitarist Harald Barrett, drummer Peter Hanström and bass player Christian Höijer, IMMINENCE was formed in the southernmost part of Sweden and have become one of the country's most promising acts, with their diverse sound embracing everything from metalcore to acoustic. Founded by Berg and Barrett when they were teenagers, the band grew organically with a constantly expanding global fan-base, as well as touring actively through Europe following the release of their 2015 breakthrough single 'The Sickness'.
With Turn The Light On, IMMINENCE mix their raw, hard-hitting, unrelenting instrumentation with the grandiosity and class of Berg's unmistakable melodies and violin arrangements. The record demonstrates a remarkable musical diversity, with each song unique in its sound and message.
Turn The Light On was written and produced by Barrett and Berg, with Hanström writing additional drum parts and arrangements. The songs were mainly recorded at Alias Studio in France by Bert and Eric Poncet, who helped to engineer and produce the album. Drums were recorded in Studio Mega, Sweden and produced by Christian Svedin, while additional recordings of choirs and strings were recorded by the band in both Germany and at their home studio in Sweden. The album was mixed and mastered by Henrik Udd (Architects, Bring Me The Horizon, At The Gates, I Killed The Prom Queen), who won Best Producer at the 2017 Heavy Music Awards.
 
IMMINENCE are:
Eddie Berg | Vocals/Violin
Harald Barrett | Guitar
Alex Arnoldsson | Guitar
Christian Höijer | Bass
Peter Hanström | Drums
For more information:
www.imminenceswe.com
www.facebook.com/imminenceswe
www.instagram.com/imminenceswe
www.twitter.com/imminenceswe
How useful was this post?
Click on a thumb to rate it!
Average rating 0 / 5. Vote count: 0
No votes so far! Be the first to rate this post.
Related
About the author
Some say Yank My Doodle, It's A Dandy! is a biographical movie based on John. Some have even said that his favorite artist is Chesney Hawke! All we really know is he sleeps inside out and his hair tastes like candy floss.