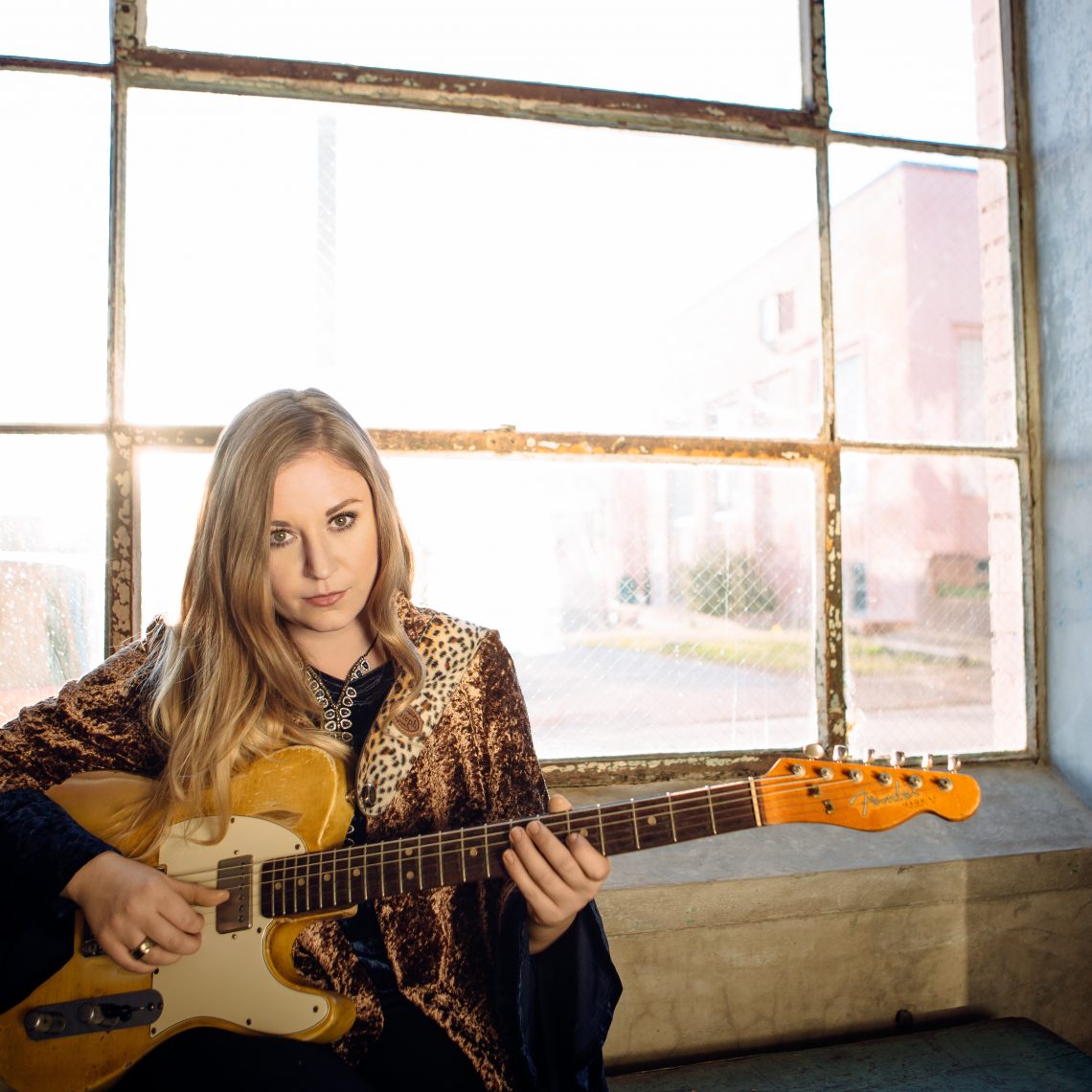 Interview with Joanne Shaw Taylor
21st January 2020
Just before Christmas I had the absolute pleasure of interviewing one of the UKs best Blues Rock singer-songwriters, Joanne Shaw Taylor.
Here we go.
With the tour coming up in March 2020, you've said that you'll be performing Reckless Heart in its entirety and then letting your fans choose what they want to hear. What is the theory behind this?
To be honest it snowballed, we've done a lot of touring in the UK recently and as this isn't an album release tour I decided I wanted to do something a bit more stripped down and intimate. To play the whole album back to back, to play it as it's intended to be heard, to talk about the songs here and there tell people a bit more of the story behind the songs.
I find it a bit difficult now that I've got 6 albums of original material and I have my favourites that I play every night but some material becomes a bit stale playing it every night. It's more of an opportunity for the fans to vote for the songs they want to hear and it'll give me an incite into what people want to hear. It's going to be interesting to see what the fans gravitate too.
I'm just a music fan, I have my tastes like anyone else does and it'll be interesting to see what they think up.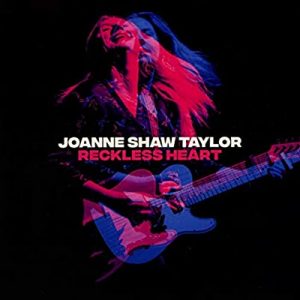 Looking back at the recording of Reckless Heart, it's just over a year since you recorded it, how do you feel the recording went?
Yeah it went well. I do know I was very tired as I did have to fly to Sweden to do a gig and in the middle of a recording session is a little bit far to go for one show. I think like most albums I feel it is a snap shot of my life and who I'm working with. So it is the album it's meant to be, they all are. If I went back and changed things, it wouldn't be that album it would be the next one. I'm pretty happy with it overall. Oh I did play piano on only the lonely and I should've got a professional in to do that.
Is the album autobiographical?
Yeah it tends to be. That's the way I've always approached writing. It's good to voice things that I was going through or my friends are going through, whatever that maybe. It's the best way of getting a heart felt song that people can connect to it.
I always try to make them autobiographical or about my life as much as possible.
It's a form of therapy.
Yes, it's a nice cheap free therapist, a life coping mechanism.
In terms of where you see yourself going forward. Do you have any plans to do collaborations?
I've started to think about it. I've just done an EP which will be announced shortly, it's a bit of a different route for me but it was really good fun I was nervous about it as it's a bit off topic but I really enjoyed it. At this point in my career I want to keep things fresh as I've done a lot of my own material now that the pressures off as I've proved I can write my own stuff and have a career. It would be nice to have a bit more fun with it doing some collaborations or covers or co-writing. I don't have anyone particularly in mine right now but I'm open to suggestions.
If you had a time machine and you could raise the dead, Do you have any one person who you'd like to play with?
I think Prince would be the one. That would be the guy for me that I always wanted to play in his band. In terms of other artists to collaborate with I could name you 10 people that I absolutely love but unless you get that connection it's hard to manufacture.
Do you have any Guilty pleasures when it comes to music. Anything your fans would be surprised that you like?
I think my core fans know me well enough that I'll listen to anything. I grew up in Solihull in the 90's so I'd listen to Take That. I love Taylor Swift, I think she's fantastic and it's going to be interesting how she matures into a 30 year old woman and she'll have a lot to say about the industry and she's in a powerful position to do so. I've always adored Pink. I think she's got a cracking voice and is a really good strong female role model and she's a family woman now too so it's nice to see a woman balancing both. There's a few out there but I'll listen to anything really, it all depends what mood I'm in.
Do you prefer smaller intimate gigs? Or do you like seeing hundreds and thousands of people in front of you?
I think there's time for both really. However, if I'm honest then I probably enjoy smaller gigs, I like being able to have that connection with people. Having shows that have been bigger in recent years it/s been interesting trying to find that connection with people has been hard when you can't see them from the stage. Playing in front of people is the enjoyable thing, I'm very lucky.
Do you have any pre-show rituals that you must do before you go out on stage?
Back when I was younger I used to have a lot of superstitions but now with old age it's just making sure that I do my guitar exercises and a lot of vocal warm ups and afterwards to cool down straight away after the show is more important to be honest. And then shutting up as soon as possible to save the vocal chords. Although I do like to have a little quiet time before I go on just to enjoy it and calm the nerves.
In terms of being a fan, what's the best gig you've ever been too?
I'd love to say Prince but sadly I never got the chance to see him. I've seen AC/DC quite a few times now, they were the first concert I went too so I love seeing AC/DC. I'd say John Fogerty is one of the best gigs I ever went too in Australia, He played a lot of Creedence stuff, His voice has held up over the years so that has to be right up there.
Do you have any funny Christmas traditions?
I don't know if you'd call them funny, but I do love Christmas. It's the time I get to slow down and not do anything like travel and just be at home. So it's a lot of Christmas films for me and I have a very broad interpretation of what's a Christmas film. I love John Candy's films like Uncle Buck and technically it's a Thanksgiving film but Planes, Trains and Automobiles. All the Harry Potters, Love Actually things like that. Bad Santa, The Grinch, pretty traditionally really, turkey, PJs, family too much food.
 Aside from the tour coming up, what can we expect to see from you in 2020?
The UK tour, then back to the States for a very big tour, we've got some new music coming so lots of more JST, lots more of me.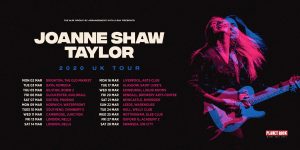 My thanks to Joanne and her team for arranging the interview.
You can buy tickets to her UK tour by clicking here.
https://www.facebook.com/joanneshawtaylor/