Jake Wayman of Nahaya Talks Metal Pets
7th April 2021
0
By
Queen Nikki
Nahaya from Texas play a unique blend of American melodic groove thrash with an added Gothenburg sound and Middle Eastern influences. Vocalist Jake Wayman caught up with us to talk about his pets.
At all about the Rock, we consider ourselves pet lovers, which is why we want to know all about yours! How many pets do you have? What are their names and why? How long have you had them? Tell us all about them!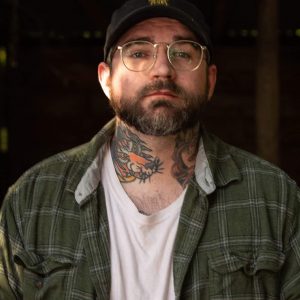 I have two nine-month-old kittens. They're a welcome addition to my home. I spent the last couple of years taking care of five felv cats and it was a lot. But I'm happy with the girls. One is called maple and the other pumpkin. They're totally attached to my wife and are really friendly yet mischievous little things.
Yay! Kittens! What is the weirdest thing your pets have done or what's the weirdest thing you have done with your pets?
One of my cats would pluck the strings of my guitar. It was pretty weird. He'd also sit and watch me play.
What is the best trick your pets can do?
My cats can fetch, which is pretty cool for a cat.
This past year has been pretty manic, so you've no-doubt, like the rest of us, spent a lot of time at home. How have your pets helped being at home for you? Have they been comforting,  or have they just been driving you nuts?
The cats have snuggled with my wife and I a lot. They've also hung out outside with me.
Have you always been an animal lover? Have you ever owned any exotic or different pets?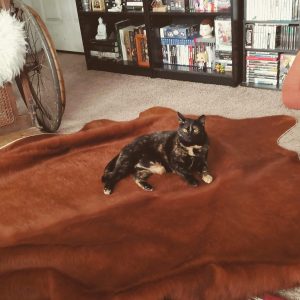 No nothing exotic. I've always loved cats, they're chill.
Are you one of those people that puts your pets into costumes? Don't be shy to tell us about their battle vest.
Nah unfortunately not. Haha I wish!
Do they like it when you practice at home or has your pet had any influence on your music? Do they seem to prefer any particular genre of music more than another?
Yeah, my cats always watch me play guitar. They're not too into the vocals though… I think they like lofi beats. I'm always playing those.
Speaking of practicing, any new music in the pipeline? IF so when is it due and what can your audience expect?
We're dropping a new album "Vital Alchemy" in May and we're working on a follow-up album for a possible 2022 release. The band has reached a place now where there's a lot of diversity. There are thrash metal and melodic death metal influences but there's also Texas slide guitar, 90s alt influenced vocals etc. The next record is going to be pretty interesting too. We're going to try and just keep evolving while staying metal.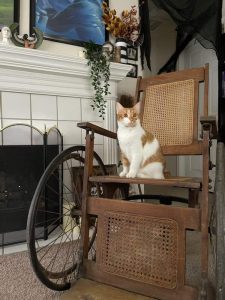 Have you anything you'd like to say to your fans/followers?
Thank you for supporting the band throughout the years! And if you're new to the band thank you for giving us a chance!
cheers!
Thank you for your time. It's been a pleasure as always!
Links:
About the author
"It does not require a majority, but an irate, tireless minority, keen to set bushfires in people's minds." Hail Satan!