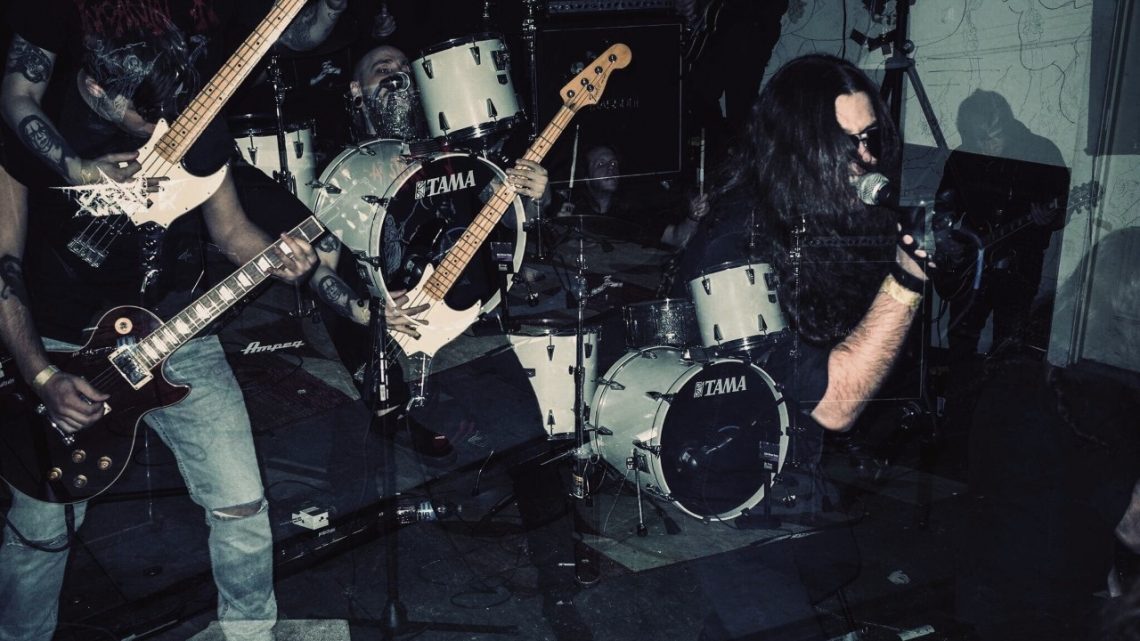 Jesus Wept – Apartheid Redux – Review
9th September 2020
0
By
Mark Booth
Detroit, Michigan death metallers JESUS WEPT have re-recorded their digital only release EP "Crushing Apartheid" and added two previously unreleased songs and repackaged it as "Apartheid Redux". JESUS WEPT play a blend of hard hitting hardcore fused with CARCASS 'Heartwork' era death metal. The EP bursts to life with 'Buried Face Down' with a monstrous hardcore frenzied inspired rhythm section and meaty guitar riffs, with the deathly growls expected spewing forth the blasphemous lyrics adding to the hefty deathly menace.
"Drowning In Holy Water" is forty one seconds of blastbeat grind with a nod to 'Symphonies of Sickness' era CARCASS and early NAPALM DEATH. While 'Hammering Nails' is more CARCASS worship and pushes the hardcore beat and breakdown to the max. While also adding a NWOBHM inspired galloping riff to the song to lift it above the rest of the tracks on the EP.
"Jesus In Chains (Father In Hell)" slows the tempo right down to a doom-esque deathly pace which is reminiscent of MORBID ANGEL's song "Where The Slime Live" and injects a 90's hardcore swagger. The two previously unreleased tracks "Comfortably Dumb" and "Fucked On The Cross" offer up hefty meaty hooks with heavy bruising riffs with breakdowns lurching round the corner to grind you into submission. The EP is rounded out by a fun mock live cover of W.A.S.P.S classic "Animal (Fuck Like A Beast)".
JESUS WEPT don't do anything new, however this is a solid release and extremely fun. Clocking in at just over 20 minutes "Apartheid Redux" amalgamates the two sub-genres brilliantly and will have you banging your head and "dancing" to the beatdowns and pressing play again when the fun ends.
SCORE – 7. 5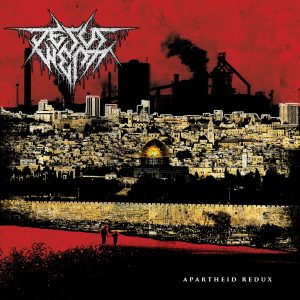 Track Listing
01 – Buried Face Down
02 – Drowning In Holy Water
03 – Hammering Nails
04 – Jesus In Chains (Father In Hell)
05 – Comfortably Dumb
06 – Fucked On The Cross
07 – Animal (Fuck Like A Beast)
Release Date: 21st August 2020
Label: Redefining Darkness Records
For all things Jesus Wept, click HERE and to purchase the E.P, click HERE
How useful was this post?
Click on a thumb to rate it!
Average rating 0 / 5. Vote count: 0
No votes so far! Be the first to rate this post.
Related
About the author
Devotees and followers of the Cult of Cletus, I am your true God and my word is law! I come forth to spew daemon loving music at your ears and to corrupt your little mind. My words maybe harsh but I want only the best for my minions! So when I discover a new deadly spawn of music take heed and purchase...