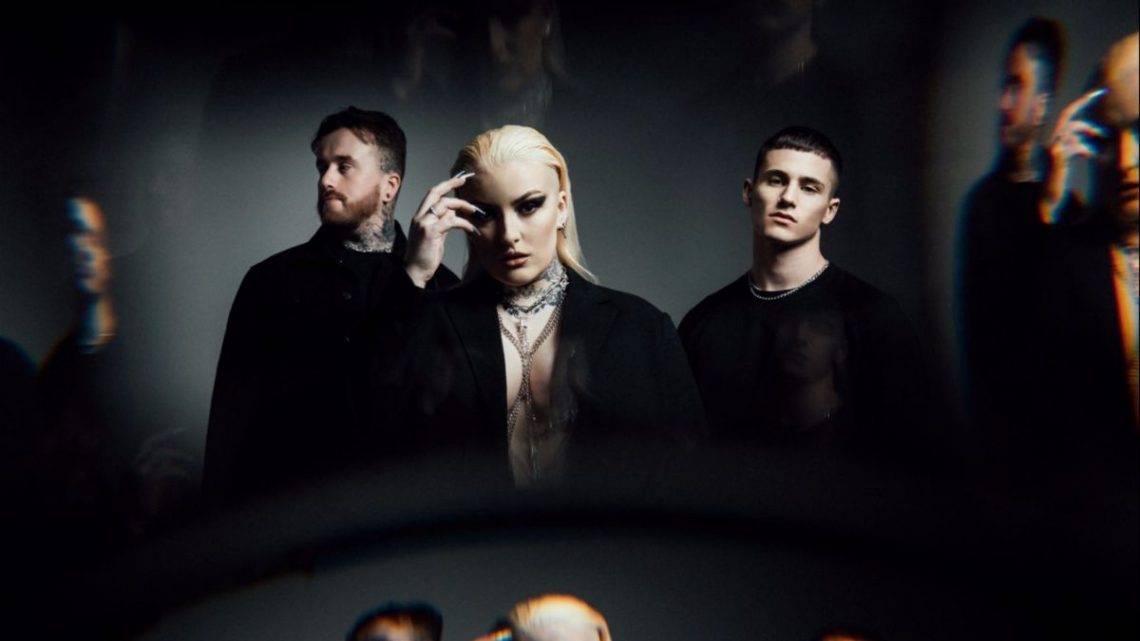 John Deaux Interviews Guitarist Jay Bacon from Alt-Metallers Vexed
4th August 2023
1
By
John Deaux
Vexed are now signed to Napalm Records and going from strength to strength. If you get a chance to see them live at a venue near you, head along.
Hi Jay, thank you for taking the time for a chin wag.
Things have been incredibly busy for you by the looks of it since your tour support with In Flames. What's been happening?
Since the tour with In Flames, we focused solely on writing and recording our second album. We wanted it to be a huge step up from the first one in many ways and it took us ages to get right, we spent a year and a half writing it alongside playing a handful of shows.
How did you hear about the PRS Foundation PPL Momentum Music Fund?
We'd always been aware of it as we'd hear stories about bands who had been able to pay for equipment and marketing out of nowhere! But it was almost like a bit of an urban myth. However, our manager is really clued up on all of this and was able to inform us it very much isn't a myth and we should apply!
There are so many bands and artists trying to get their music heard that it's actually a bit overwhelming for music fans to know where to look. We started to see the importance of marketing and how it makes such a huge difference in a band's trajectory, as well as making it easier for fans to find your music. This is what made us want to apply so that we could give our music more of a chance to be heard. 
Did you get all the funding you required and how easy was the process?
Yes, we did and it was an incredible moment! Our manager took the reins with the PRS Foundation application process so we didn't experience it first hand but by all accounts, it was super easy to navigate and didn't take them long at all.
How easy was the application process and how long did it take to get a decision?
I know our manager spent a lot of time making sure he covered absolutely everything and got it perfectly written before submitting it. On the surface, it's an easy application but if you want to do it really well it will take time and a lot of effort. We're really grateful to our manager, Tom Bellhouse, for that. It took a few months to hear back but it was so much quicker than we expected.
How do you write the songs and what's your inspiration behind them?
So we've approached the writing process from many different angles, but it'll usually start from a guitar riff/collection of riffs that we use as a starting point to build upon and brainstorm ideas with. A lot of the tracks come together pretty quickly once we all sit down and put our ideas forward, however, there were a few tracks on this album such as 'Default' and 'Extremist' which took a few different writing sections to really nail. We'd usually either write with a specific lyrical topic in mind, or Meg will write lyrics to the finished instrumentals, depending on what thoughts/feelings come to mind upon listening.
Things were a bit up in the air during the Covid years. How did this affect the band and your personal lives?
The pandemic hit everyone hard but I think the entertainment industry in general was struck pretty significantly. We had all our tours and shows canceled and had to push the release of our first album back by 8 months, still eventually having to drop it in the heat of the pandemic. It's taken a while but things are now finally back at baseline for the majority of us.
How did you cope with that amount of downtime?
It was probably the worst few years of our lives, there was so much going on in our private lives so being out of routine and not being able to tour just added fuel to the fire. We kept ourselves busy writing which really helped to prevent us from getting lost inside our own heads.
If you were to have a film made about the band, who would you like to play you and why?
For me personally, it'd be Phil Foden, I mean he's not an actor but I get told I look like him quite frequently at shows and I can't think of anyone else who resembles me, to be honest, haha.
Would it be a Warts n All movie (The Dirt/Spinal Tap) or more family-friendly?
Let's just say it'd probably be rated 18 and go straight to DVD.
What's been the most embarrassing moment you've had onstage?
We did play one show in Switzerland last year in 40-degree heat. Our laptop overheated which meant our backing tracks slowed down 50% and we're lagging. We all looked pretty uncomfortable on stage.
What's next for you in terms of touring etc?
We've got a few things in the diary that we're eager to announce finally, the years have been pretty quiet for us so we're super keen to finally get back out on the road. We want to play everywhere and have been trying really hard to make that happen.
What can we expect from album 2 will it be as brutal as your debut?
It's super experimental but still maintains our original sound. It's definitely heavier than the first, and overall way more raw and to the point. We didn't really pull any punches with this one – we did and said whatever we wanted.
Once again, many thanks for taking the time for a chin wag. I hope all stays well with you and All About The Rock wishes you all the very best with all you have going on. Is there anything you'd like to add?
Thanks for having us! I'll just say please check out our new album Negative Energy, out now on all streaming platforms!

For all things Vexed, click HERE and for all things PRS Foundation PPL Momentum Music Fund, click HERE