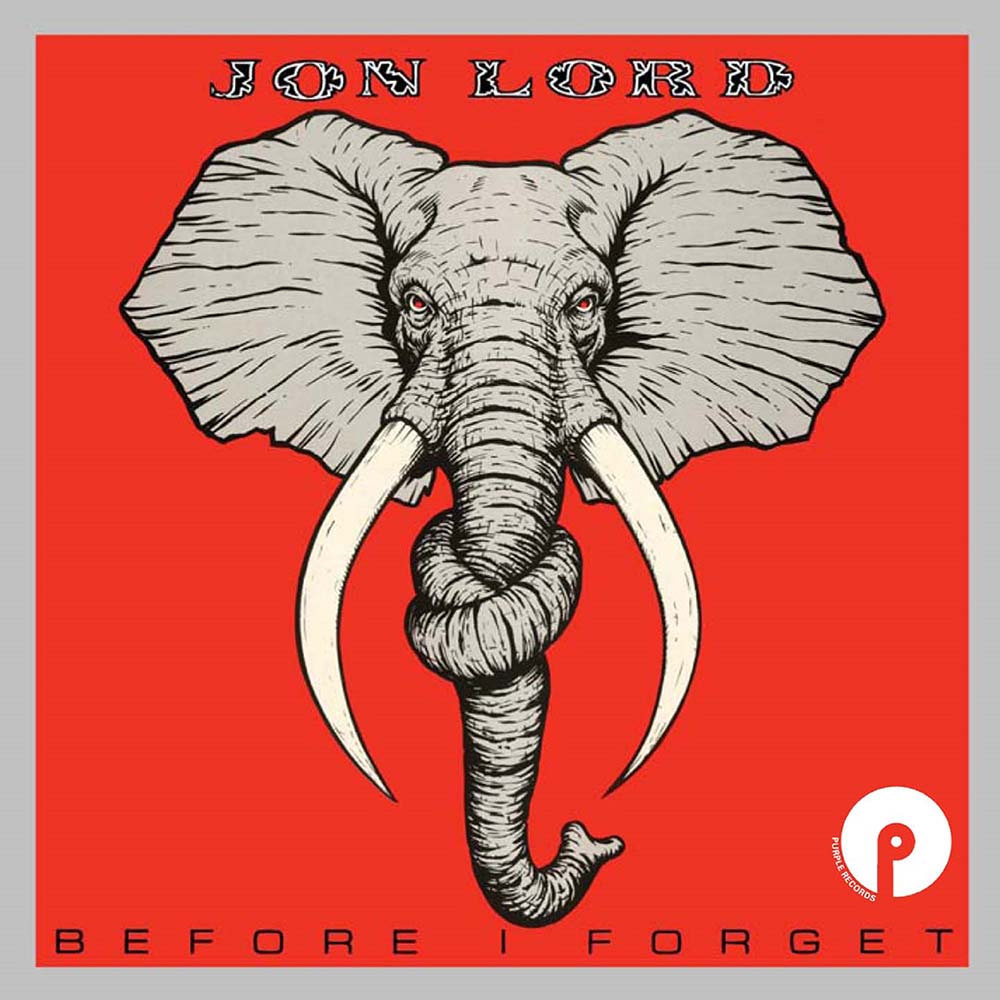 Jon Lord – Before I Forget
31st January 2017
Along time ago, in a galaxy far far away. Well, Earth to be precise in the quadrant of ZZ9 Plural Z Alpha, with the star date of 1982, Jon Lord released an album entitled Before I Forget whilst he was tinkling his ivories for a little band called Whitesnake. This long forgotten classic has now resurfaced, remastered, expanded & sounding the cats pajamas (I've never understood that phrase either, but apparently it means rather good).
As you would expect from a keyboard god, this record features a truck load of twiddley hammond organ, subtle acoustic piano phrasing & the odd classical cover. This doesn't disappoint on any of those fronts. The track Bach Onto This, is Lords own take on Toccata and Fugue in D minor.
& as part of the extended version there's also his take on the classic
Pavane
by
Ravel
which is actually an outake from the sessions (not the same as the version posted below)
Before I Forget 
features a massive who's who of supporting musicians, including Whitesnake's Bernie Marsden and Neil Murray on guitar and bass respectively, drumming legends Ian Paice (Deep Purple & Whitesnake), Cozy Powell (Jeff Beck, Rainbow, Whitesnake, MSG & Black Sabbath) and Simon Philips (Judas Priest, Jeff Beck, MSG, Mike Oldfield & Toto). They're joined by the singing talents of Vicky & Sam Brown as well as Elmer Gantry, and topped off with appearances from Boz Burrell, Simon Kirke and Mick Ralphs courtesy of Bad Company.
This is Jon Lord at his finest & really does showcase what a master of his craft the man truly was. He may've passed away 16 July 2012, or as some like to think, transcended the astral existence, but he has certainly left an indelible mark on not just the world of rock & metal, but the classical genre too.
The liner notes (written by Neil Murray) give a great insite into how this album was created.
A briliant masterpiece & a well put together remaster.
Track List
1. CHANCE ON A FEELING
2. TENDER BABES
3. HOLLYWOOD ROCK AND ROLL
4. BACH ONTO THIS
5. BEFORE I FORGET
6. SAY IT'S ALL RIGHT
7. BURNTWOOD
8. WHERE ARE YOU?
BONUS TRACKS
9. GOING HOME (7" B-SIDE)
10. RAVEL'S PAVANE (OUTTAKE)
11. BACH ONTO THIS (7" SINGLE EDIT)
12. LADY
13. FOR A FRIEND
PRODUCED BY JON LORD
Label
Purple Records
Release Date
27th January 2017
Check out more Jon Lord HERE