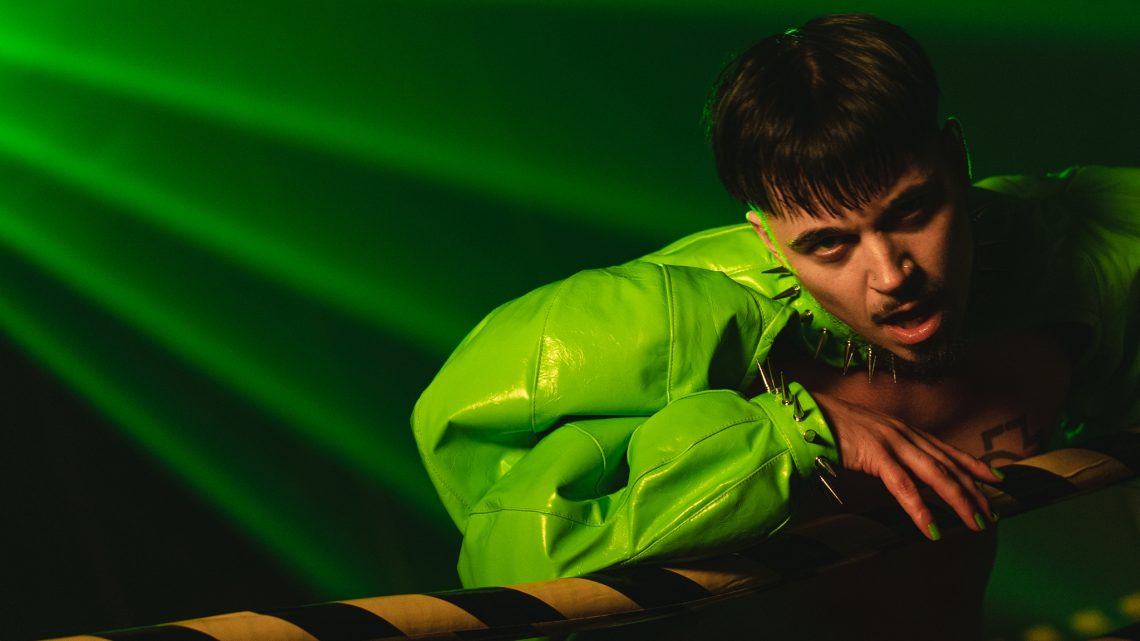 Käärijä – Rent Free Living with no signs of departing
14th November 2023
Have you ever been sat there and you're humming along to some obscure beat… That's been me lately… 
Although Eurovision is something of a marmite thing for most, I have to tell you – I'm a secret fan, in fact a MASSIVE SECRET FAN!
Eurovision 2023 was held in Ukraine this year on the 13th May. What's that? 6 months back? And my lord, to this day… "Cha Cha Cha"  submitted by Finnish Käärijä, lives rent-free in my head and I'll tell you this for free it's showing no signs of departing anytime soon. 
Käärijä finished first in the public vote although overall placed 2nd in the Eurovision Song Contest this year with the song "Cha Cha Cha"  netting Finland a finishing score of 526, coming 2nd place to Loreen – "Tattoo" (Sweden) with 583.
'Nyt lähden tanssimaan
Niinku cha cha cha
Enkä pelkääkään tätä maailmaa, aha
Niinku cha cha cha
Kun mä kaadan päälleni samppanjaa, aha'

Käärijä – 'Cha Cha Cha' (2023)
Käärijä, by birth name Jere Pöyhönen was born on 21 October 1993 and is a Finnish rapper, singer, and songwriter. Pöyhönen has noted that his influence for his music stems from a variety of artists and styles but places Rammstein as one of his biggest influences to date. His dedication to the 'stein can be seen by his very large Rammstein chest tattoo, keep the ones you love close to your heart. …Right? 
Shortly after Eurovision aired there were a lot of disputes and conversations around the idea of plagiarism between Käärijä entry and Electric Callboy's style of music that whipped social media platforms such as Reddit into opinionated chaos.
Electric Callboy submitted an entry to the Eurovision Song Contest to represent Germany back in 2022 but unfortunately were not unsuccessful losing the voters choice to Malik Harris, who placed 25th scoring a mere 6 points with the song "Rockstar". I wonder if they knew how much of a chance they may have had of winning if they HAD been selected with Käärijä music submission very similar in style, some self-ass kicking was defiantly conducted after the 2023 Eurovision outcome from some of the more competitive Eurovision enthusiasts. 
Electric Callboys official submission for the Eurovision Song Contest can be viewed here.
The Eurovision Song Contest 2024 is scheduled for Tue, 7 May 2024 – Sat, 11 May 2024 to be held in Malmö, Sweden and will be the 68th edition of the Eurovision Song Contest since the contest starting in 1956. 
Information and updates on the 2024 Eurovision Song Contest can be found here.