King Prawn – The Fabulous New Sounds Of…
6th April 2019
King Prawn are back with their first new album in 5 years. The Fabulous New Sounds Of…  is 12 tracks of Ska laden rock that would make the likes of Reel Big Fish and Less Than Jake jealous.
From the opener Numeration Dub, the album has a really nice kick drum thump.


Build Up The Fire 
has elements of
The Prodigy
with the heavy electronic soundscape before it kicks back into a
Specials
sounding tune.
The Fabulous New Sounds Of..  isn't breaking new grounds it's just a really good, fun, summertime album and the track Level Up is a prime example of this.
If you like Ska you're going to really dig this record. If you've just discovered the old Two Tone stuff like The Selector, The Beat or even Madness, you'll get a kick out of this album.
Yes, it's taken King Prawn 5 years to make this album but it doesn't quite hit the mark of their other efforts. I highly recommend going back to their earlier releases (First Offence and Surrender To The Blender are particularly well worth a purchase).
The album does have some great moments such as No Harmony. This track is a bit of a contradiction as the harmony is fabulous and the toasting is tremendous. It's a shame you have such trash is the jazz sounding Jump In The Fire. Thank fuck it's 30 seconds long as I was so close to hitting the skip button.
The stand out track for me is Colonel Panic. This track bobs along nicely and is a proper head nodder and dare I say, a foot tapper. Reminiscent of Stunt era Barenaked Ladies but in a good way.
This was an album I was looking forward to hearing as I do like King Prawn, but it just hasn't lived up to the waiting time. It's good, just not great.
Score 5/10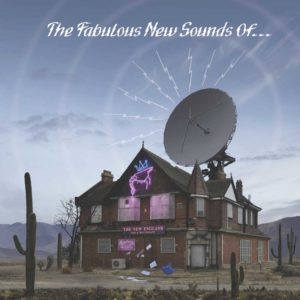 Track List
1. NUMERATION DUB
2. SEVEN SEAS
3. BUILD UP THE FIRE
4. LEVEL UP
5. DONE DAYS
6. MODERN CAGES
7. WORSE FOR WHERE
8. NO HARMONY
9. JUMP IN THE FIRE
10. COLONEL PANIC
11. A SOLEMN MAN
12. BLACK BEADS
PENDING GIGS:
19th APRIL – MANCHESTER PUNK FESTIVAL
20th APRIL – 02 ACADEMY ISLINGTON
21st APRIL – HASTINGS BLACKMARKET VIP
Label
Cherry Red
Release Date
19th April 2019
For all things King Prawn, click HERE and to purchase the album, click HERE
How useful was this post?
Click on a thumb to rate it!
Average rating / 5. Vote count: