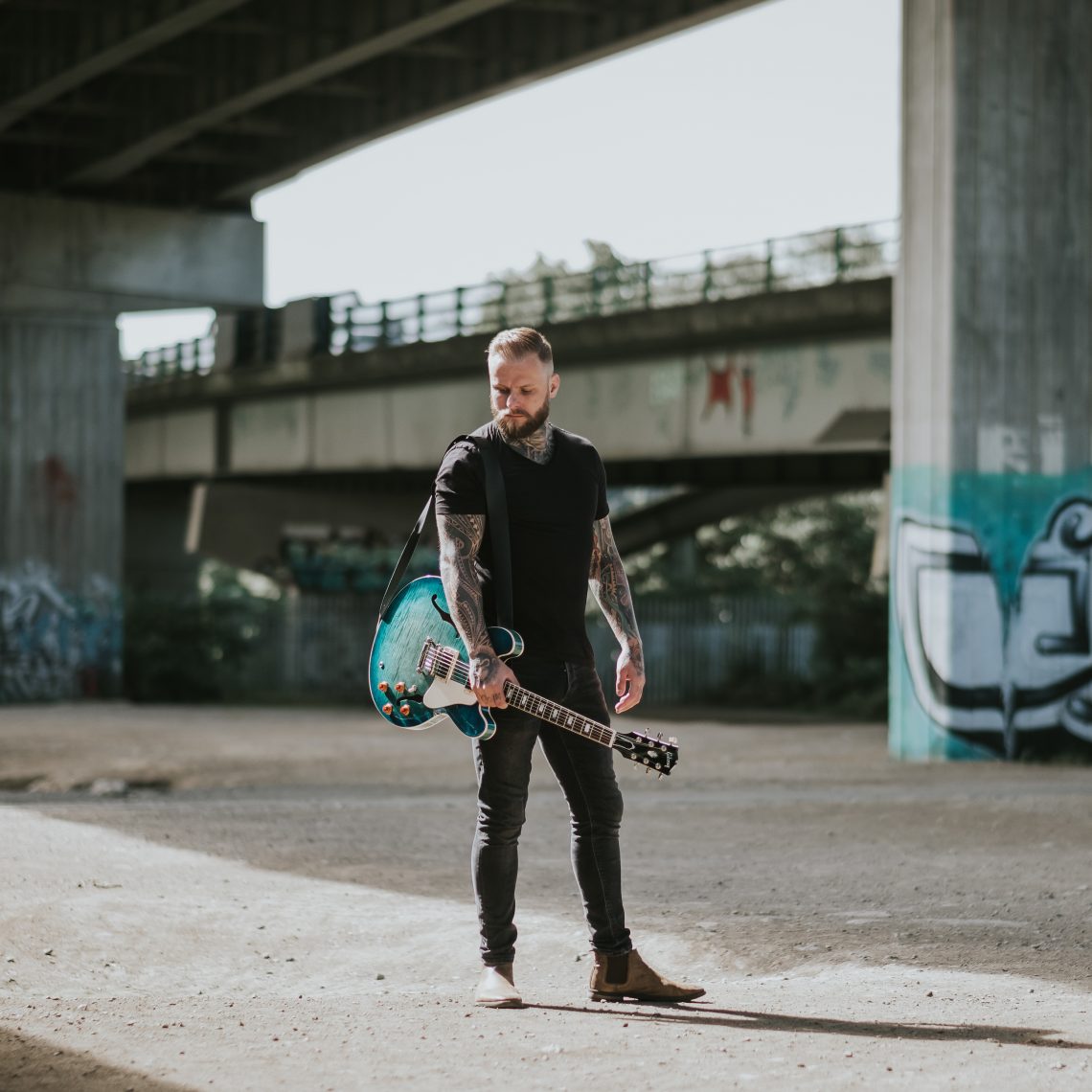 Kris Barras Band Unveil Star-Studded Video For 'What You Get
29th August 2019
The fast-rising Kris Barras Band are delighted to unveil their star-studded video for their new track What You Get, taken from their new album Light It Up which is to be released on the 13th of September via Provogue, a month before their biggest UK headline tour to date.
The video features wide range of special guest appearances, including Johnny Lang, Walter Trout, Eric Gales, Kenny Aronoff, Joe Louis Walker and many more! Speaking about the song, Barras explains: "I'd say that this is probably the most typical KBB song on the album. It summarises the sound that I have become known for;  foot-stomping, twangy riffs and a big, catchy chorus. We've been playing this song live for the past six months and it always goes down really well. People were hearing it for the first time and they're all singing along by the time it reaches the last chorus. That's when we knew it had to be a single"

It follows a whirlwind 18 months since the release of 'The Divine and Dirty' in March 2018, where he sold 75 tickets for the London album launch at Thousand Island, and in October the band will be headlining the 800 capacity Islington Academy, London with an incredible ride to get there.  
This journey saw the band not take a breath as they criss-crossed the country on 4 UK headline tours – each time the venues increased in size, and every time with sold out shows. He joined 
Beth Hart
for a 10 date UK run as well as shows overseas, then 9 dates on tour with
Joanne Shaw Taylor
, not to mention shows with 
GUN, King King, The Magpie Salute
,
Therapy?, John Mayall & the Bluesbreakers,
an unprecedented one-in, one out performance at
Planet Rockstock
and a full European tour with
Jonny Lang
and
Walter Trout. 
He played to 3 million people on BBC Radio 2 – which caused host Richard Madeley to exclaim,
"that's the reason I love doing this show!
"  They have also had numerous A-Iist singles at Planet Rock Radio, won the stations prestigious 2019 'Best New Band' award which led to him being asked to guest present two shows on the station. He even found time to join
Supersonic Blues Machine
as the new singer-guitarist with the legendary
Billy F. Gibbons,
joining for their debut European tour, playing Shepherd's Bush Empire, London and a host of sold out shows and festivals across the continent. If that wasn't enough to keep him busy, this summer saw him go out on the road with Kentucky arena rockers 
Black Stone Cherry
 on their July UK tour before making history as the first band ever to play 
Ramblin' Man Fair
, three years running on a bigger stage each year; from the Rising Stage to the Main Stage, which perfectly encapsulates this bands journey. Faraway from when Barras played the grassroots circuit with a mixture of originals in amongst covers to 20-30 people – from covering ZZ Top in pubs to playing with Billy F. Gibbons in the same band, in 2 years.
Light It Up sees him at his most expressive yet, forcing himself out of his comfort zone. "I kinda forced myself to write songs a different way. The biggest difference for this album was that I didn't pigeonhole myself in any way, I didn't feel like I had to conform. I just sat down and wrote songs I wanted to write, with a sound I wanted to produce, not thinking about genre whatsoever."
Produced by Josiah J Manning at Momentum Studios in Plymouth, UK, it whips you into action from the opening heart of sleeve song 'What You Get' which cries, "You want the best of me, but can't take the rest of me, well my mama packaged me whole, if you can't take one little mistake, I think I'd rather be alone." Right from the beginning it delivers no holds barred emotion and exposes itself as raw, resilient, fragile and protective. The high octane and euphoric 'Broken Teeth' is about not being afraid of getting your hands dirty and get a little bit hurt, keeping the pace with an infectious groove is the living on the edge, risk taking ode 'Vegas Son' whilst 'Ignite (Light It Up)' has already became an insatiable live favourite and '6am' offers a beacon for hope.
Maybe it's the songs, the performance and maybe it's his personal connection to his fans that he meets every night. Because he's been that fan. A young Kris Barras saw one of his favourite upcoming bands, Black Stone Cherry at the 200 capacity Exeter Cavern in June 2009 and now he can proudly say, just over 10 years later, that he went out on tour with them as support, which included an incredible sold out show at Caerphilly Castle. It may be a rocket of a ride so far, but it's only just begun.
UK Tour Dates
Tickets available from: krisbarrasband.com/tour
Sat 31 Aug – Time Off Festival, Haywards Heath
Fri 13th Sep – Tramshed, Cardiff w/Bernie Marsden
Sat 5 Oct – OPEN, Norwich w/Walter Trout
Thurs 10 Oct – Live Rooms, Chester
Fri 11 Oct – Arlington Arts, Newbury
Sat 12 Oct – O2 Academy 2, Sheffield w/Walter Trout
Sun 13 Oct – Fleece, Bristol
Tues 15 Oct – Robin, Bilston
Weds 16 Oct – 1865, Southampton
Thurs 17 Oct – Exeter Phoenix
Fri 18 Oct – O2 Academy Islington, London
Weds 23 Oct – Oran-Mor, Glasgow
Thurs 24 Oct – Arc, Stockton
Fri 25 Oct – Academy, Manchester
Sun 27 Oct – Fibbers, York
Tues 29 Oct – Whelans, Dublin
Weds 30 Oct – Empire Music Hall, Belfast
Sat 7 Dec – Planet Rockstock, Wales
More Music
Ignite (Light It Up)
Kris Barras Band Online:
www.krisbarrasband.com/
www.facebook.com/krisbarrasband/
https://www.instagram.com/krisbarras
https://twitter.com/krisbarrasband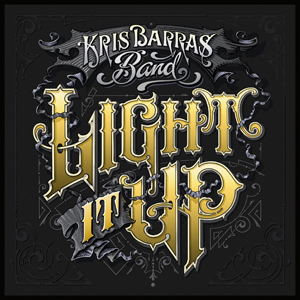 1. What You Get
2. Broken Teeth
3. Vegas Son
4. Ignite (Light It Up)
5. 6am
6. Rain
7. Counterfeit People
8. Let The River Run
9. Bullet
10. Wound Up
11. What A Way To Go
12. Not Fading
13. Pride Is Forever
Band:
Kris Barras (Guitars/Vocals),
Josiah J Manning (Keyboards),
Elliott Blackler (Bass)
Will Beavis (Drums)