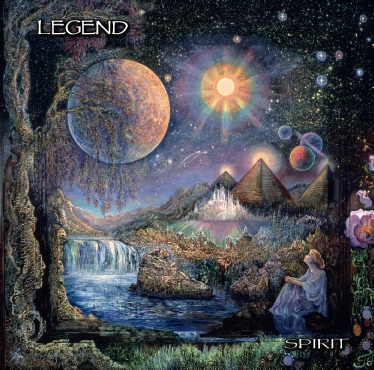 Legend – Spirit
3rd January 2014
From Runcorn, Cheshire, in the United Kingdom, come Legend, an experienced band that walk a very interesting path between Prog, Symphonic Rock, Prog Metal and Classic Rock without looking like they're lost in the jungle of genres. Being this the 7th work in a 25-year path, one would think that they would've released more albums. However, between 1998 and 2008 the band decided to take a break because of the inability to maintain a steady lineup. When these English progsters came back with new members, they promptly released three albums in three years that garnered a lot of praise from some critics, but the band remained mostly unknown to the general public.
Come 2013 Legend decided to go big. Spirit is the new album, released by Ravenheart Music, a label committed to promoting female fronted rock and metal. This record is good, dare I say, almost great. In it we can see a clear attempt at sounding like Rush, but John Macklin(drums), though skilled at tinkering with complex tempo changes, is not Neal Pert, and at time seems to try too hard to sound complicated. Paul Thomson (guitars), one of the founding members of Legend, is competent in his role but only shines in Wood For The Trees (the shortest track), thanks to a very good guitar solo. Then there are the two great pillars of the Legend: Beck Sian (voice), with her amazing, haunting vocals and Steve Paine (bass and keyboards). In A Tangled Skein, Sian brings back memories of old Nightwish, but with an Imaginaerum aura. Steve, another founding father, has his hands all over the album. It is he who creates the ambient, the pace, the foundations for Spirit. He's truly versatile in the use of the keyboards, never letting them get corny and always providing an edge that recalls the good phase of Uriah Heep.
Just one final thought: in Progressive Rock, the packaging or image is as important as the music. It contributes to a universe within the minds of the listeners. Legend would do well to hire a proper professional for their covers and artwork – their music deserves it. Other than that, Spirit is an exciting album that all Prog lovers should listen.
8.5/10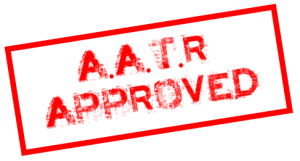 Album Info:
Tracklist:
1 – Leap Of Faith
2 – Wood For The Trees
3 – A Tangled Skein
4 – Crossing Of The Ways
5 – State Of Grace
Release date:
4th November 2013
Record Label:
Ravenheart Music
Band Website:
http://www.stevepaine.org/
[/box_dark]