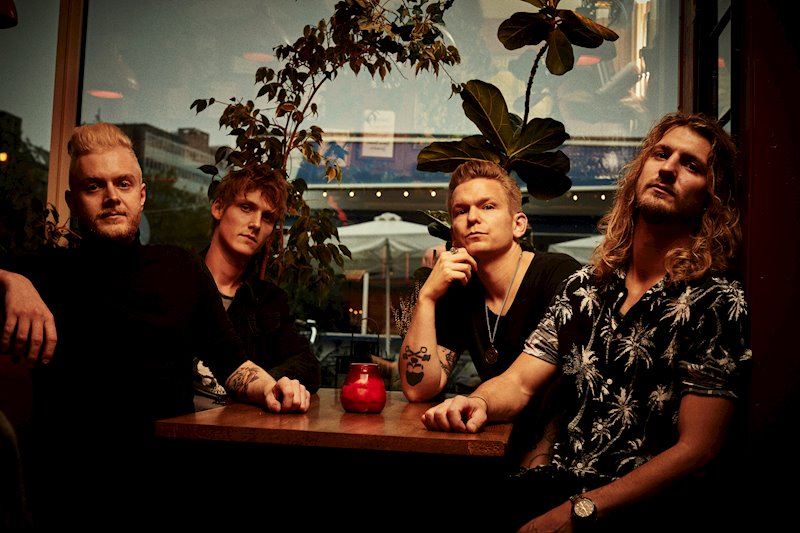 Lucer – L.A. Collection – Review
3rd May 2021
0
By
Kevin McCallum
I started listening to rock and metal out of the Scandinavia region and from Denmark after I heard Dizzy Mizz Lizzy for the first time a few years back. So much great material has been and continues to be released. Lucer are on the money to continue this vein with the delivery of this release, 'L.A. Collection' from the Mighty Music/ Target Group.
There is no doubt about the very strong AC/DC, Airbourne, Rhino Bucket vibe straight through this album.
Is it a bad thing? For me, no.
The four-piece, featuring Lasse (Bass & vocals), Anders (Guitars & backing vocals), Jona (Drums & backing vocals), Kris (Guitars & backing vocals) gives you 9 songs bundled together into a storming set, there aren't any ballads in 'L.A. Collection'!
'Make My Getaway' is first up and gives you a ZZ Top edge with a bit of Aerosmith-esque vocal presence. Solid opener and sets the scene for the rest of the album. Excellent power vocals, power rhythms and backbeat, with solid lead guitar.
'Living On The Line' with its slow moody build up takes you into that head bopping zone gently then lets you loose to end the vibe. Great backing vocals cement the sound.
'Roll The Dice' brings a fast tempo and hits you with that power AC/DC rhythm that defined them in the 1970's. Good solid rock song. Has one of best guitar solos on the album. One of the best on this release for me.
'Vintage Rock N Roll' closes side one on the A side of this black vinyl opus. If 'Roll the dice' captured AC/DC in the 1970's then this one for me harks back to the early /mid 80's. Great swaying rhythm guitar work and again excellent vocals, both lead and catchy backing vocals.
Opening the B side, 'Dead Mans Walk' is my album favourite. Best guitar solos on the album, bangs you right in the head this one, stand up and listen great song. Just power.
'Dirty Job', yep, carries on that great music from 'Dead Mans Walk', another cracker.
'Straight To The Bone' reminds me of the 1990's AC/DC sound and feel, also brings back that Aerosmith vocal slant that we heard on 'Make My Getaway'.
'Stabbed in The Kneecap', solid song but doesn't give me that atmosphere that some of the other songs on the album create. It's still a straight up rock song though.
'Out Of Touch' closes 'L.A. Collection', by this stage you kind of know what you're going to get and it ends in the same manner as it started with ''Make My Getaway'.
'L.A. Collection' is an enjoyable release from Lucer, takes you on the AC/DC sound journey, then repeats. If you like your music this way, then it's for you. It doesn't really deviate from that line.
They all are talented musicians and I understand the sound they want to deliver. Would like to have heard something that stamped their own soundcard in a similar way to that shown by bands like Airbourne, Rhino Bucket who have their AC/DC sound, but also show you their own identity.
For me top tracks are 'Roll The Dice', 'Dirty Job' and album favourite 'Dead Mans Walk'.
Score 7.5/10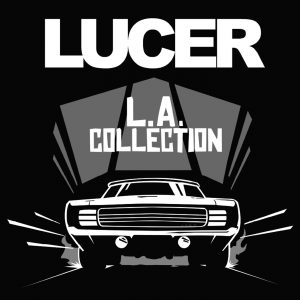 Track List
1. Make My Getaway
2. Living On The Line
3. Roll The Dice
4. Vintage Rock N Roll
5. Dead Mans Walk
6. Dirty Job
7. Straight To The Bone
8. Stabbed In The Kneecap
9. Out Of Touch
Label – Mighty Music
Release –  30 July 2021
For all things Lucer, click HERE and to purchase the album, click HERE
How useful was this post?
Click on a thumb to rate it!
Average rating 5 / 5. Vote count: 1
No votes so far! Be the first to rate this post.
Related