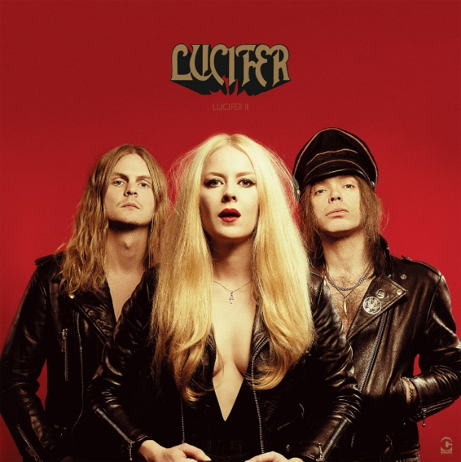 Lucifer – Lucifer II
17th August 2018
Originally formed in Berlin, Germany in 2014, Stockholm based Lucifer can be deemed as a "super group" originally consisting of members of Cathedral, Angel Witch and Ladytron. Since then Johanna Sadonis has evolved the band and it now consists of ex-The Oath band members and the drum mastery of Entombed Nicke Andersson. Yet when you look at their attire, it's like being blasted back in time to the Heavy Bluesand Psychedelic Rock of the 1970's… and for good reason. Lucifer's style embellishes the riches of the early era of Heavy Metal, the era of Cream, Deep Purple, Budgie and Black Sabbath. Contracted to Century Media, Lucifer brings us their second instalment of classic blues meets psychedelic rock in Lucifer II, so let's delve into the sound of the past and see if it can be brought roaring onto the future.
Much like the cover art portrays, this is a miasma of classic sounds brought back to life thanks to the sultry vocals of vixen femme fatale Johanna Sadonis. You know exactly what you're getting before you even press play and that is deliberate; this is not your copy and paste type of sound, no, this is pure homage. From the opening brilliance of 'California Son', spilling into the sublime 'Dreamer' and then on and on it goes pouring its heart and soul into those dreamy Deep Purple-esque riffs. Sadonis' voice really gives it plenty of haunting melodies and gorgeous subtle sultry notes; you then start hearing those heavy loose string bass lines humming and purring in the background, oozing Black Sabbath notes, coupled with an overtone of King Crimson's sound.
The riffs combo of Nordin, Bjorklund, and Tidebrink creates a delving delight of classic chords to bite your teeth into throughout the ten tracks; add to it those beastly low bass lines of Mayr and you had a great recipe that from its first notes to its last is sold to you with aplomb. Backing it all up, is the drum artistry of Andersson (Entombed), never stepping over the threshold, keeping it clean and adding just the right overlay of percussion where it needs to be felt, a prime example of this could be heard beautifully in 'Faux Pharaoh' and 'Before the Sun'. The album ends with a stunner in 'Evening Wind', a pure collaboration of everything that is needed to give you that smooth, bluesy sound of the classic rock 70's; its sexy chords, drool worthy bass lines and vocal excellence is just what you need to finish it all off. Actually, it just makes you just want to press play all over again.
This is a rock purists dream, its full of passion, soul, blues, and just sheer gorgeousness; and absolute essential for any record collection and a must listen to for all those trying to get into rock and metal. You hear this and you want to dig out all your vinyl's and stick on those hidden gems you have in there. And absolute blast and a stunning homage to the era that gave us everything we hold close in the rock and metal scene today.
Score 9/10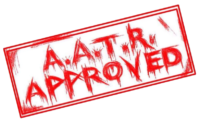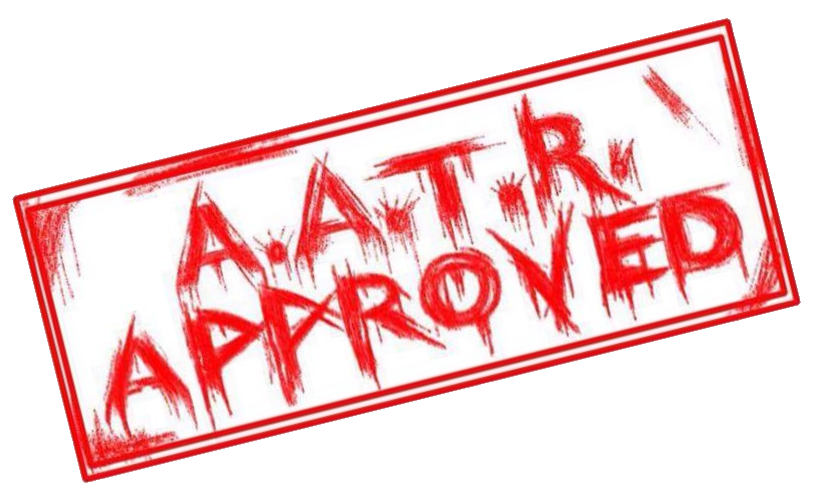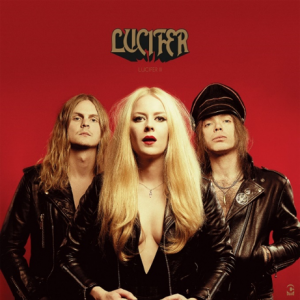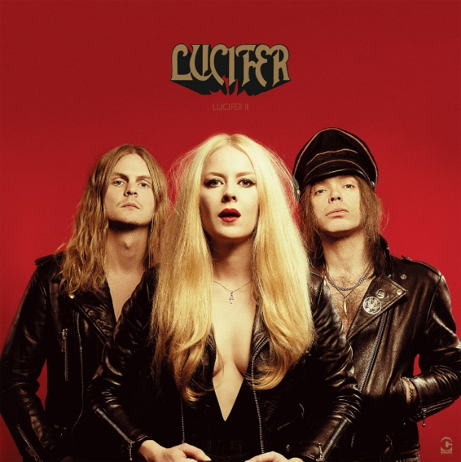 Track List:
1. California Son
2. Dreamer
3. Phoenix
4. Dancing with Mr. D
5. Reaper on Your Heels
6. Eye in the Sky
7. Before the Sun
8. Aton
9. Faux Pharaoh
10. Evening Wind
Label:
Century Media Records
Release Date:
Out Now
For Fans of… King Crimson, Cream, Led Zeppelin, Deep Purple, Rush, Black Sabbath
Check out Lucifer on Facebook. You can purchase Lucifer II here.