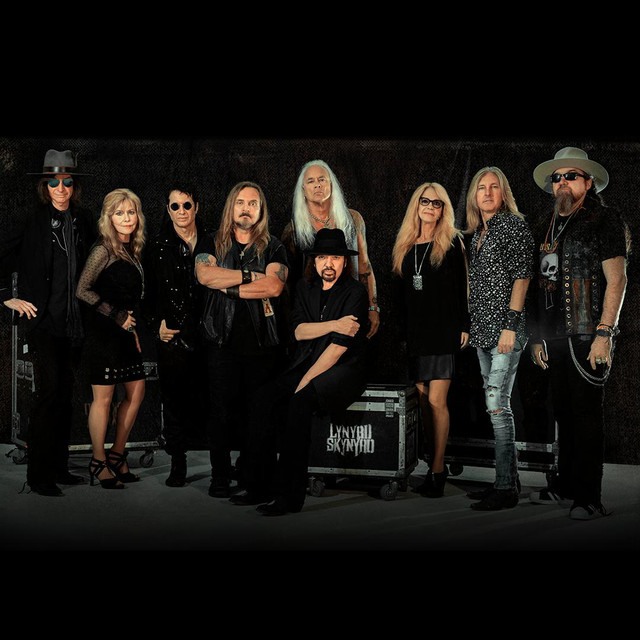 Lynyrd Skynyrd: Nothing Comes Easy 1991-2012, 5CD Clamshell Box Set
12th February 2021
 Even tho you may not know the name Lynyrd Skynyrd (where have you been living?), you'll know the bands that owe them a debt of thanks, Kings Of Leon,  Blackberry Smoke, Cadillac Three, Black Stone Cherry and Kid Rock to name a few.
Although Skynyrds career was cut short in 1977 due to a catastrophic plane crash that ended up killing vocalist and founding member Ronnie Van Zant, guitarist Steve Gaines, Steves sister and backing vocalist Cassie Gaines, Dean Kilpatrick their assistant road manager along with the pilot and co-pilot. 20 people survived including members of the band.
10 years later the surviving members along with Ronnies younger brother Johnny taking the healm reformed for a charity show. The rest is history. 
This box contains the studio albums released from 1991 onwards. Including the limited 2CD version of Gods and Guns.
Smokestack Lightning is especially a highlight and kicks off the album entitled 1991.
Kid Rock
should owe his career to the second album in this set. The 1993 album,
The Last Rebel 
 is a full on country album and wouldn't sound out of place in the discography of
Garth Brooks.
It's the weakest album here but the title track is beautiful.
Other highlights come from the 2 disc version of Gods and Guns (which for me is the best album here overall). LS had a whole lot of country and soul on this record which was showcased by the track Still Unbroken.
To top it al off there's an outstanding live version of
Sweet Home Alabama.
The 5th and final disc, Last of a Dying Breed is the 2012 studio album is much more of a country album than a full on belter. It's good but nothing to write home about.
Although Lynyrd Skynyrd wasn't the same after the Ronnie and co passing, Although there's no instant classic tracks on these album they have produced some cracking music and these albums feature the best of it.
Score 7/10

Track Listing: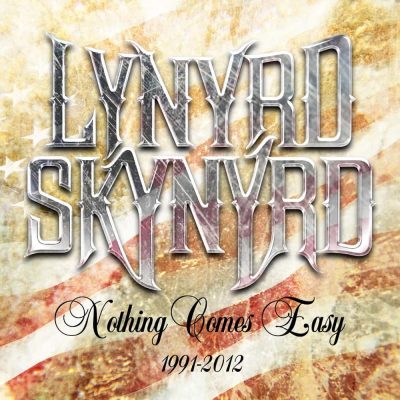 DISC ONE: 1991
1. SMOKESTACK LIGHTNING
2. KEEPING THE FAITH
3. SOUTHERN WOMEN
4. PURE & SIMPLE
5. I'VE SEEN ENOUGH
6. GOOD THING
7. MONEY MAN
8. BACKSTREET CRAWLER
9. IT'S A KILLER
10. MAMA (AFRAID TO SAY GOODBYE)
11. END OF THE ROAD
BONUS TRACK
12. KEEPING THE FAITH (EDIT)
DISC TWO: THE LAST REBEL
1. GOOD LOVIN'S HARD TO FIND
2. ONE THING
3. CAN'T TAKE THAT AWAY
4. BEST THING'S IN LIFE
5. THE LAST REBEL
6. OUTTA HELL IN MY DODGE
7. KISS YOUR FREEDOM GOODBYE
8. SOUTH OF HEAVEN
9. LOVE DON'T ALWAYS COME EASY
10. BORN TO RUN
BONUS TRACKS
11. THE LAST REBEL (EDIT)
12. THE LAST REBEL (ACOUSTIC)
13. BORN TO RUN (EDIT)
DISC THREE: GOD AND GUNS
1. STILL UNBROKEN
2. SIMPLE LIFE
3. LITTLE THING CALLED YOU
4. SOUTHERN WAYS
5. SKYNYRD NATION
6. UNWRITE THAT SONG
7. FLOYD
8. THAT AIN'T MY AMERICA
9. COMIN' BACK FOR MORE
10. GOD & GUNS
11. STORM
12. GIFTED HANDS
BONUS TRACK
13. STILL UNBROKEN (EDIT)
DISC FOUR: GOD AND GUNS BONUS EP
1. BANG BANG
2. RAINING IN MY HEARTLAND
3. HOBO KINDA MAN
4. RED WHITE & BLUE (LIVE)
5. CALL ME THE BREEZE (LIVE)
6. SWEET HOME ALABAMA (LIVE)
DISC FIVE: LAST OF A DYIN' BREED
1. LAST OF A DYIN' BREED
2. ONE DAY AT A TIME
3. HOMEGROWN
4. READY TO FLY
5. MISSISSIPPI BLOOD
6. GOOD TEACHER
7. SOMETHING TO LIVE FOR
8. LIFE'S TWISTED
9. NOTHING COMES EASY
10. HONEY HOLE
11. START LIVIN' LIFE AGAIN
BONUS TRACKS
12. POOR MAN'S DREAM
13. DO IT UP LIGHT
14. SAD SONGS
15. LOW DOWN DIRTY
16. SKYNYRD NATION (LIVE)
17. GIMME THREE STEPS (LIVE)
Release Date – 26th February 2021
Label – HNE Recordings
To purchase the album, click HERE and for all things Lynyrd Skynyrd, click HERE