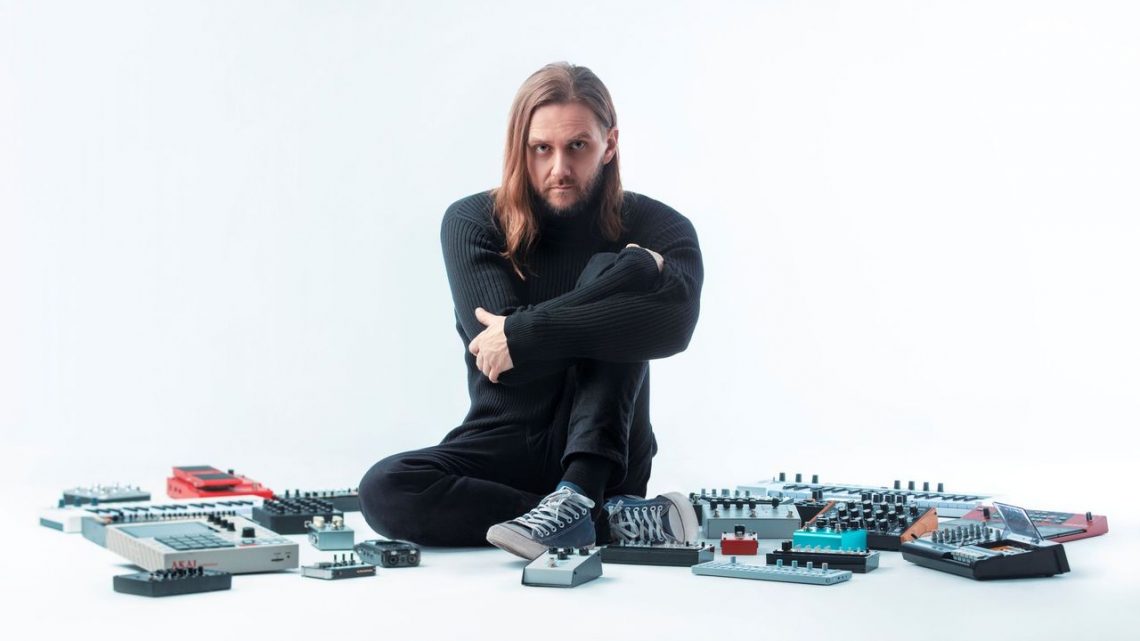 Mariusz Duda (Riverside / Lunatic Soul) – The Lockdown Trilogy – a 4 disc deluxe hardback book set – due for release on 20th May on Kscope
10th March 2022
0
By
John Deaux
In 2020, Polish multi-instrumentalist Mariusz Duda (Riverside, Lunatic Soul) decided to conduct an experiment. He set out to create a third music world, independent of his band Riverside and project Lunatic Soul. A world which would differ stylistically from the previous two and underline his first steps in music.
30 years ago, a certain shy boy fascinated by the works of Jean Michel Jarre, Vangelis, or Tangerine Dream, locked himself up in his room and started to think up his original music stories. He recorded them on cassette tapes, created covers for them and arranged them on the shelf next to those of his masters. 30 years later, when the world was taken over by a pandemic and an international lockdown, Mariusz was beamed back to his childhood bedroom, reading and drawing comic books, playing games, listening to lots of music from cassette tapes… and recording his own electronic sounds. "Why not do it again?" He thought to myself, feeling inspired. "Why not create a new project where I will play only the keyboards? And why not sign it just like I used to when I was a kid? Simply 'Mariusz Duda'". And that's exactly what he did. Between 2020 and 2021, he recorded and released online three electronic albums that make up the so called "Lockdown Trilogy".  
The Lockdown Trilogy contains 4 CDs entitled 'Lockdown Spaces', 'Claustrophobic Universe', 'Interior Drawings' and a bonus EP entitled 'Let's Meet Outside' which features previously unreleased material. The artwork has been created by Hajo Müller, the 48 page hardback book contains pictures by Tomek Pulsakowski and Radek Zawadzki and words from Mariusz Duda.
The Lockdown Trilogy 4CD book set is released on 20 May 2022, with LPs of the three albums to be released separately beginning with 'Interior Drawings' on black or orange coloured vinyl, also, on 20th May.
Pre-orders are available HERE (https://MDuda.lnk.to/LockdownTrilogy)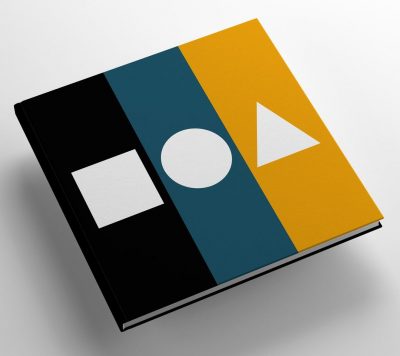 MARIUSZ DUDA – THE LOCKDOWN TRILOGY
DISC 1 – Lockdown Spaces
Isolated [05:51]
Lockdown Spaces [02:54]
Bricks [06:32]
Waiting [02:08]
Thought Invaders [04:20]
Pixel Heart [05:26]
Silent Hall [01:09]
Unboxing Hope [05:00]
Screensaver [00:55]
DISC 2 – Claustrophobic Universe
Knock Lock [03:58]
Planets In A Milk Bowl [04:12]
I Landed On Mars [02:50]
Waves From A Flat Earth [03:52]
2084 [04:40]
Escape Pod [06:52]
Lemon Flavoured Stars [04:18]
Claustrophobic Universe [05:59]
Numbers And Denials [05:20]
DISC 3 – Interior Drawings
Racing Thoughts [05:18]
Interior Drawings [05:44]
Shapes In Notebooks [04:50]
Prisoner By Request [05:38]
Dream Of Calm [03:25]
How To Overcome Crisis [04:55]
Almost Done [06:29]
Temporary Happiness [05:15]
DISC 4 – Let's Meet Outside
It All Started With This [01:51]
Lockdown 90-92 [04:13]
Offline Reverse [04:37]
News From The World [07:52]
Let`s Meet Outside [03:18]
Drawing Rain [02:15]
Follow Mariusz Duda:
Mariusz's website: www.mariuszduda.md
Facebook: https://www.facebook.com/mariusz.duda.official/
Instagram:  https://www.instagram.com/marivsz_riv/
Twitter: @Marivsz_Riv
You tube: https://www.youtube.com/channel/UCQzUD4SFA1Gddx4WZ6L4qSw
How useful was this post?
Click on a thumb to rate it!
Average rating 0 / 5. Vote count: 0
No votes so far! Be the first to rate this post.
Related