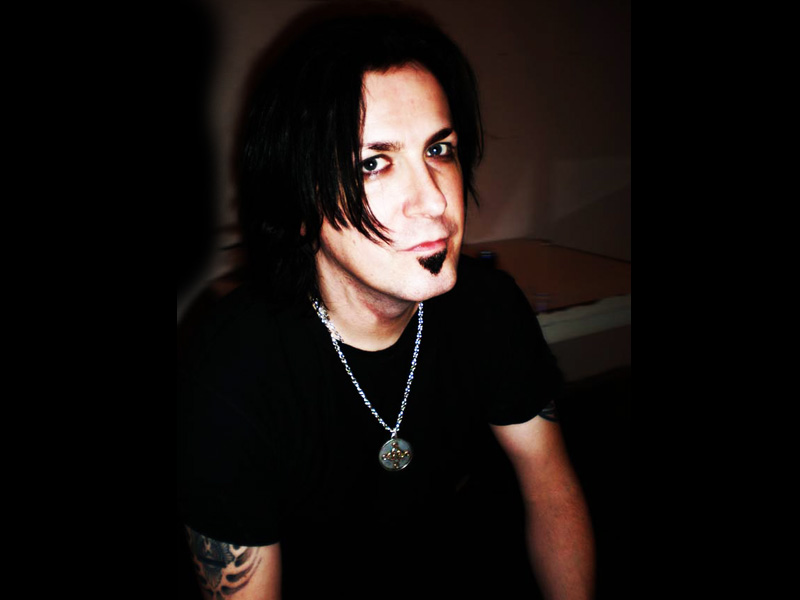 MARK GEMINI THWAITE BRITISH GUITARIST SIGNS WITH SPV
6th April 2016
Single ´Knowing Me Knowing You` out on 15 April
Abba cover version featuring Ville Valo (HIM)
It's official: British guitarist Mark Gemini Thwaite, MGT for short, has signed with Hanover record imprint SPV and is scheduled to release his first solo album Volumes at the end of June. The lead single, ´Knowing Me Knowing You`, a cover version of the Abba classic featuring guest vocalist Ville Valo of HIM, will be available from 15 April. Valo is not the only guest musician on Volumes, which has turned into a veritable all-star recording. Other appearances include Wayne Hussey of Mark's previous band The Mission, Miles Hunt and Erica Nockalls of The Wonder Stuff, Ricky Warwick (Black Star Riders/Thin Lizzy), Raymond Watts (Pig/KMFDM), Saffron (Republica), Julianne Regan (All About Eve), Ashton Nyte (The Awakening) and goth legend Andi Sex Gang.
Originally from Birmingham UK, MGT appeared on over 20 albums. He worked with The Mission, Peter Murphy (Bauhaus), Tricky, Gary Numan, Ricky Warwick (Thin Lizzy), Al Jourgensen (Ministry), P.J. Harvey, Roger Daltrey (The Who), members of the Red Hot Chili Peppers, Alanis Morissette, Warrior Soul as well as Tommy Victor and Prong to name a few.
On the occasion of his joint concert with Ricky Warwick/Black Star Riders at London's Kentish Town Forum, Mark Gemini Thwaite, Silke Yli-Sirniö (Tough Enough Promotion) and Gero Herrde (A&R SPV) met to sign the contracts. They later voiced their evident joy about the recently sealed collaboration.
Mark Gemini Thwaite: "Having been a member of The Mission for many years I have a longstanding relationship with Gero Herrde and SPV, a great independent label who have released several of our albums and live DVDs over the years. Now that I am finally releasing a solo album, I feel at home releasing the record through my friends at SPV!"
 
The 14 track album is the perfect showcase for one of the UK's most diverse guitarists. The guest vocalists alone show the high regard that Mark Gemini Thwaite is held in. The 13 non-cover tracks  show marks's ability as a songwriter – who can merge driving guitars with hooks aplenty. Volumes is a fascinating album from one of the UK's best kept secrets.
Volumes is released through SPV in late June 2016.
http://www.markthwaite.com
https://twitter.com/markgthwaite
https://www.facebook.com/mark.gemini.thwaite