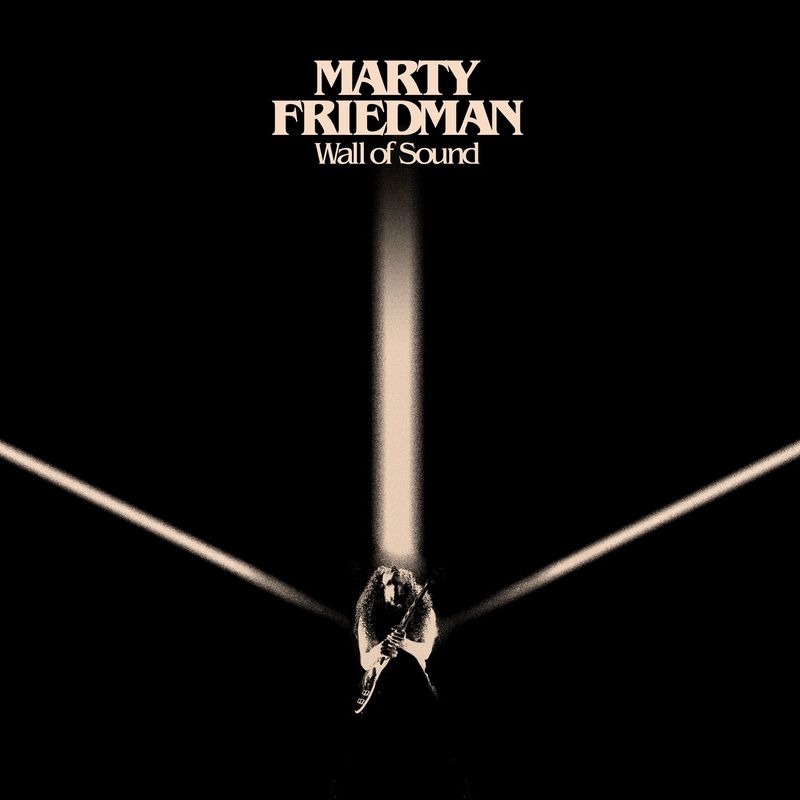 Marty Friedman – Wall of Sound
7th August 2017
You probably remember Marty Friedman as being the guitarist who shredded all over Megadeth's seminal 1990 offering, Rust In Peace. You might even remember Marty Friedman as being one half of guitar wankology maniacs Cacophony whose Speed Metal Symphony makes anyone who has ever picked up a guitar green with envy.
But what about Marty Friedman's solo stuff?
Well, it's different, should we say.
Any guitarist who releases solo albums is a different beast to one who solos over other people's songs. It's generally due to them having absolute creative control over the entire project and it often exposes fantastic lead guitarists as not-so-fantastic songwriters.
Wall of Sound is Friedman's 13th solo offering, so he must be doing something right.
The problem with Wall of Sound is, like so many other guitarists' solo efforts, that it doesn't stick to any one particular genre of music.
Self Pollution, for instance, opens the whole experience up with a pretty spectacular metal riff that has hints of death metal to it. Time signature-wise it's all over the show and there are some amazing licks and complicated twiddly solos which serves well as a kind of musical CV. Then it slows down with a bit of Dire Straits-like acousticness.
This is the theme for the whole album really. A song starting in a particular way is no indication of how it will develop. And for fans of out and out metal there is too lit in the way of great riffs and too much mellow stuff.
There are moments of greatness and there are moments of blandness too
Tim Jones
Something to Fight has vocals in it which is a little bizarre for a solo guitarist's album and it doesn't really add anything to the album. It's actually not a great song at all, sounding a bit kind of Scorpions-y at times, but might well have been improved if it were purely instrumental.
The Last Lament starts off slow and then becomes an all-over-the-fretboard metal fest and it's a shame that arguably the best track has been saved for last.
There are moments of greatness and there are moments of blandness too and that lets Wall of Sound down.
I'm not trying to say for one minute that Marty Friedman is a bad guitarist, because that would be untrue – he's an exceptional player. The problem is he doesn't write great songs. He might be better suited as someone else's lead guitarist after all, but seeing as he worked with Dave Mustaine for a while it's easy to understand why going it alone seemed like the best option.
If you like Marty Friedman's other solo work you're bound to like this, but if you're looking for a great solo guitarist's album then you should probably sidestep this and go and listen to Joe Satriani's Surfing with the Alien instead.
Reader album rating: [ratings]
Score: 6 out of 10
Track listing:
1. Self Pollution
2. Sorrow And Madness
3. Streetlight
4. Whiteworm
5. For A Friend
6. Pussy Ghost
7. The Blackest Rose
8. Something To Fight
9. The Soldier
10. Miracle
11. Last Lament
Release date: 4th August 2017
Label: Prosthetic Records